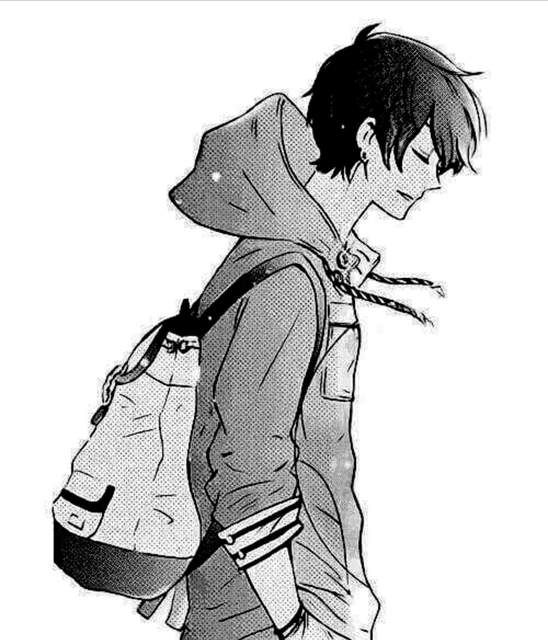 Full Name:
Drake Ward Coleman
Age:
16
Gender:
Male
Primary:
Pyromancy
Student
Secondaries of Interest:
Levitation and Tracking
Description:

He has black, thick-straight hair that hangs just past his ears. At around 6ft, Drake usually wears fairly fitting jeans with boot cut flare at the bottom, plain tennis shoes, a tank top, and a hoodie or leather jacket depending on his mood. From his neck hangs a necklace passed down from his parents. It's rather simple, honing a white prism tooth at the end. He never takes it off.
Personality:

Drake is a bit rough around the edges. Having had an abusive elder brother with no parents around, he has a very skewed idea of authority and a hard time socializing properly. He'll typically stick to a smartass response to most things and really hates talking about his home life or any bad memories associated to it. Drake wants to make friends, but finds it difficult due to his cold personality. He loves to read - it helps distract him from his thoughts, from the world, and gives him a place to escape for a bit. He's incredibly smart and diligent, always finishing the assignments on time despite his care-free, piss off attitude. Drake wants to learn, but he is nervous about the idea of teamwork.
Skills:

He's a great cook, a real Gordon Ramsey. His stealth is excellent in that he is silent and agile. He also has a great silver tongue. Hardly ever does a lie of his not slip through detection.
Weaknesses:

Drake has a fear of drowning caused by an early childhood trauma. Swimming terrifies him senseless. He also has a horrid temper that can go off when he least expects it, causing blue flame to spiral out, catching his surroundings and himself on fire.
Brief History:

The boy had a depressing history. His parents died in a car wreck when he was 6, leaving his elder brother, Jhock, to take care of him and his younger brother, Kyle. The three were born from a human and a mage, making the bloodline a bit mixed. Kyle and Drake were mages, turns out. Jhock, on the other hand, was perfectly human. As the three grew up, Kyle and Drake grew closer than any two people ever could. Meanwhile, the elder became distant and bitter fast. His jealousy of their powers grew quickly into hatred. Drake and Kyle were cursed at, beaten, abused, and scared into submission at a young age. Jhock would drink himself silly until the putrid smell filled a room, all while pushing the two around and never letting them leave the house. He would say things like, "No one wants to see two freaks of nature," or, "You'll right up scare them until they try to kill you. You think it's bad here? You have no idea what it's like out there."
It was a lot to handle, but the younger brothers always had each other. Until one day, when Kyle disappeared.
Drake knew he hadn't just run off. Kyle would never do that without inviting Drake along. The boy searched for months until he finally gave up and started doing research. If he couldn't find Kyle with his eyes, perhaps magic could help. He was just starting to learn about secondary tracking magic when a letter came in the mail. It was an invitation to a Mage university. There he would find the answers and training he needed to find Kyle.
He packed his things and snuck out while his brother was passed out on the couch, a bottle of whiskey in his hand.
Little did the Drake realize, he had no idea what he was in for.
Other:
Drake's bloodline on his mother's side trickles down to one incident in which a Norrevinter ancestor and a Sterling ancestor did the unthinkable. Because of this, his bloodline is rather muddied and controversial, making him a bit of a bastard(in more ways than one). He acquired the berserk technique from his Norrevinter bloodline, but has zero control over it, nor does he know what it actually is.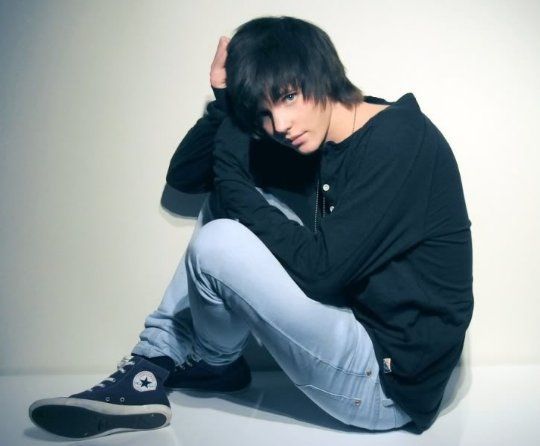 Art of Drake: