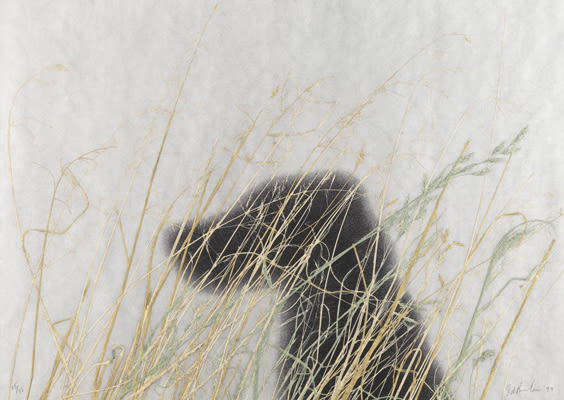 Nicknames/Aliases:

Nef, Glyph (loves nicknames, will accept almost any)

Age:

Seventeen

Gender:

Female

Sexuality:

Homosexual

Primary:

Rune Casting

Student Secondaries of Interest/:

Blood Magic and Healing

Description:

Nefertiti's name says almost everything you need to know about her appearance- the name of a gorgeous Egyptian pharaoh, meaning "a beautiful woman has come." Nef is quite the looker, with long, wavy maroon locks (dyed, supposedly) and kicking curves. Her entire bloodline has the signature thick eyebrows and curved nose, and also share long, muscular legs. Nef's confidence is a thing of legend, and dresses however she wants- but makes sure everything stays covered up. She has incredible fashion sense as well, donning complimentary colors of wine and gold. Her bangles are a family specialty, and the enchantments keep the wearer safe from most trivial harm, as well as emit a pleasant fruity aroma and a dash of peppiness to her aura. Nef's long arms are adorned in intricate tattoos, also hiding small runes here and there within the design. These give her luck, a sense of calm, and are spectacular dirt deterrents. Nef always dresses to impress, whether that's herself (usually) or someone else. Her makeup is bold but expertly applied- often a dash of gold around her eyes and a sharp eyeliner point to match her thick eyelashes- another Anapa trait. The family also is known for their large hazel eyes, which Nef inherited as well. Nefertiti is always on top of her game when it comes to appearance.

Personality:

Nef is teen spirit contained- bubbly, adventurous, and independent. She is very much a people person, and thrives in social situations. She usually makes friends effortlessly, with a natural charm that many find hard to resist. Nef has a strong sense of justice like the rest of her line- Anubis was the Weigher of Hearts and determined which souls entered the afterlife, a trait that has been passed on through his descendants. She is a self-titled 'social justice warrior', and is unafraid to stand up for what she thinks is right against any foe. However, this often gets her in trouble with the wrong people, and Nef is more than ready to start a fight- not something her family likes to admit. Her confidence, often over-confidence, blinds her to her struggle, and Nef has a very hard time asking for and accepting help. She also chose to get rune tattoos in the sureness that she could handle the constant, though minimal, energy drain. She easily becomes lonely, and comes off a bit clingy to those she's closest to. Nef also has a hard time letting people down, and tends to have a bleeding heart- a chronic yes-man. She often pushes herself too hard, and is most likely running on a few hours of sleep at all times- one to take naps when she's exhausted and stay moving the rest of the time. She's a lover of parties, but also is surprisingly a very dedicated student- she chooses her studies over social time, as long as someone is around to keep her company. Her family was dead-set in their ways and egos, and though she has become very open-minded as a sort of rebellion, they do not approve of cross-family friendships unless they can end in a political gain of some kind.

Skills:

▲

having spent so much time (comparatively to other students) with humans, nef is very skilled in blending in and understands mundane behavior.

▲

▲

nef comes from a line of proficient blood mages, and has thorough education in anatomy that aids her blood magic and healing

▲

▲

nef is very educated in egyptian magic history, due to it being such a large part of her family

▲

Weaknesses:

▼

none of her family has secondaries in healing, so nef is completely unable to perform healing magic

▼

▼

since the anapa family is so focused on honoring ancient tradition, nef is very unfamiliar with technology and often struggles using it

▼

▼

nef's family is descended from 'gods'- Egyptian pharaohs who viewed themselves as such, and as a result knows little about other bloodlines from her family's arrogance

▼

Brief History:

From birth, Nef was a piece in the game of the prominent Anapa family- her mother Gaza was the unifying marriage between two powerful Egyptian magic families- the Anapa and Horus, descendants of the Egyptian gods Anubis and Horus, respectively. This led to an ideal pairing- four children were born from this unity. The first was Ramses, a Necromancer like the ambitious men of his family. The second was Nef, a Runic Caster like the women of the Anapa family and Blood Mage like the Horus. The third, Cairo, was a Defensive warrior like the Horus bloodline was famous for, and the fourth Peregrine- a Necromancer who was born without an eye- similar to the god Horus himself. The first three children were next to disowned by the Horus family, as they focused on shaping Peregrine into a perfect Horus descendant. Raised by the Anapa family, the first three children developed a strong bond- united in their bitterness against Peregrine and the amount of attention he garnered. All three siblings dealt with their frustration differently- Ramses made connections in the mundane world and put his magic training aside to become a powerful businessman. He left the house as soon as he could- four years of age on Nef, leaving her without a shoulder to lean on and also putting the raising of her younger sister on her shoulders.

Childhood was about as confusing as a magical family can get. With a normal, albeit pampered upbringing, Nef was fed with a golden spoon for the first five years of her life. However, on her fifth birthday, her family deemed it time to begin teaching her about their way of life. Nef was ecstatic to start learning, and caught on to basic magic especially well. Having been sent to a small school run by a branch of the Anapa family, the girl was pushed to do her best in her studies, especially Egyptian history. She did excellently with memorization and the backstories of the gods, but politics, agriculture, and economy bored her to death. When Peregrine was born, Nef was excited to welcome a new sibling, but the newborn's defect had him spirited away by the Horus family. His missing eye was seen as a sign, a relation to the original god Horus. Angry and secretly jealous at the attention her youngest brother received, Nef dedicated herself wholeheartedly to her studies. She started studying Blood Magic with a Horus girl her age, and developed a crush on her. Surprised and confused at her sudden crush, Nef soon realized she was gay and learned as much as she could about the community without outing herself. Becoming a warrior for equality at fifteen, Nef became 'the gay one' of the family. Not disowned but not necessarily supported, Nef was anxious to escape her suffocating environment and became a rather rebellious teenager. Mixing with mundane and magical teens alike, she attended two years of a mundane high school and attended quite a few parties, becoming a more outgoing and charismatic version of her previously study-oriented self. Still focused on succeeding in her learning, Nef took AP classes and compared her family's magical history and the mundane version. After receiving her invitation to Marchand, Nef leapt at the chance and now anxiously awaits her first day of school.

Other:

Has a basic education in Blood Magic, knows Rune Magic but has not used it extensively in a few years.