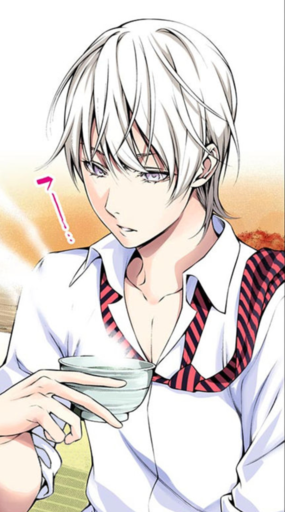 Full Name:
Tover Book
Nicknames/Aliases:
Child Tover: Sm0lotov Cocktail
Commander Book
Tovie
Tov
Age:
18
Gender:
Male
Primary:
Aeromancy
Marchand School Status
Student
Secondaries of Interest
Levitation
Shadow Step
Color Code
#F39C12
---
Description:
---
Tover doesn't fill a room. At 5'8" he's average for his age. While he has a fairly sleek swimmer's build, it remains hidden under a just slightly too rumpled white button up that's opened at the collar, sleeves rolled messily to the elbows. A striped tie hung from his neck that had a tendency to get looser and looser as the day went by, just because Tover would fidget with it from discomfort. Pants were usually something light with pockets, ended by a simple set of running sneakers. If it restricts his movement, it generally isn't worn. Not being used to any sort of hard labor, and having lived cozy until recently under the family roof, Tover's warm white skin is soft and a healthy shade above pale. Tover's face is very angular, cheeks and jaw sharp with easy to notice edges as athletic attention kept his body fat percentage decently low. He didn't have any tattoos, odd markings aside from some normal birth spots, or heavy distinguishing marks. If there was anything that stood about about Tover it was either the wild head of hair so blonde is almost looked white as it draped down his face, or eyes that were such an incredibly light ghostly grey that it always seemed he was looking through you rather than at you. Not that you weren't there, but that half of him was elsewhere.
---
Public Knowledge:
Pre-Marchand Personality/Demeanor:
---


Tover is happiest when there's nothing bothering him, and nothing about to bother him. While young Tover might be misunderstood to be aloof and distant, he generally lacked interest in what's going on. He's either the quiet one until there's something worth saying, and actively puts effort into not sounding demeaning or as if he's superior, he is aware his general disconnectedness has that effect even though it's not what he actually intends to convey. Or an explosion of energy if he came up with a 'genius idea' that needed to be tried immediately, earning him the nickname 'Sm0lotov Cocktail' as a child.
Book was generally a B+ student. Maybe an A every now and again.
Tover excels in all things studies because they follow a pattern, and patterns can just be sunk into before turning on autopilot and dreaming off to a faraway sky. Should he have applied himself properly, he'd have advance by leaps and bounds. That however requires motivation that so far no one has managed to inspire.

He's far from antisocial, and does actually enjoy the company of people and the social conversation that comes with it. The approach however comes with some discomfort and difficulty, as it's not uncommon for him to have some sort of barrier between him and whoever he's speaking to. Consider him with a touch of Hufflepuff, his heart is too big, and it hurts too easily. Distance is sometimes all he has to avoid being hurt, and words can carry far.
Tover isn't lazy. Things are just easy. Things have always been easy. So he slumps, his eyes are never quite fully open unless it's suddenly enthralling or important. His outfit isn't perfect, and if he can keep taking it easy. He will.

Should however it became the case that his full attention is required, the real person and mind that is Tover Book rises to the surface and looks out from behind those analyzing grey eyes. While his decisions may seem informed by personal comfort, he is logical and rational about decisions, yet is occasionally swayed by feelings when it concerns himself or people cared for.
He notices details and connects dots that others choose to let go unnoticed, seeing patterns in most things but choosing not to speak of it most of the time. If there was an easy way to explain how he thinks, it would be that Tover thinks with portals that are playing chess.
He's a tactician, and while generally good on the moral compass. Tover is more than aware that It is the unseen and unexpected that causes the greatest fear.

When conversing, Tover adores the comedic and joyous. While he's not good at it, the highlight of his day is that he made someone laugh, smile, or otherwise gain a happy moment because of his being present. He can hold a decent conversation, but will constantly worry he's being judged negatively for trying when he's known to be distant both socially and physically. Being around people he can actually enjoy being social with is a gift, and he doesn't care about the outlandish or freakish.
There's no weird, just different.
There's no point in being a dick.
Just treat people like people.
If there's an issue and it can be solved with talking, solve it with talking.
While he's occasionally clever, filtering his thought processes out through words can take some doing, and it is not uncommon that he will stop mid sentence simply because he's uncertain on how to phrase something. Fitting in dutch words in order to attempt to bridge gaps since his english isn't without flaw. His writing is especially horrible to anyone with a strong grasp on grammar.

You can find Tover most often huddled in the most comfortable corner of a room that allows some wind to blow, a wide open outside area with a pot of tea and cookies, or wherever there is a swimming pool big enough to do laps in. Which often confuses people as Tover rarely showcases that amount of energy and enthusiasm for anything.

It would be easy to assume that due to his distance and general way of being, Tover doesn't care about most things. That however is vastly incorrect to anyone who actually knows him.
Tover cares too much about everything, and he has to balance that with what he's able to do, willing to do, and what would even make a difference. When considering so many negative factors, apathy rears its head and whispers him to inaction. Which forces him to seek refuge in the comforts he's familiar with.

He struggles with life just like everyone else. Just different parts of it. That's all.
---
Marchand Personality/Demeanor Growth and Updates:
---
Marchand has been healthy for Tover!
No longer bound by the un-ending physical and psychological oppression that the sheer presence of his family had on him, Book Broke the forced introvert shell he'd been hiding in most of his life. Allowing his expressions and extroverted freedoms to shine. His ability to assert himself didn't so much skyrocket as it suddenly discovered there was room for it to exist, because having agency is a relished experience.
De-escalating pressure between Norrevinter and Sterling was the first step allowed for the first vestiges of Book's actual personality to develop. Challenges of adversity aplenty in Marchand. Heralding the positive growth, was positive feedback from his classmates, as it has done very good things for his mental health when first expressing himself in a sense beyond the internal or troublesome.
He made a friends group with Dawn Memoli, Desdemona Moore, Tessa Botrelle, Mitch Ingram, Jason Avalon, Jessica Rose Smith, and soon hopefully many more.
Tover's uninterested nonchalance has been partially replaced by a willing drive to improve and grow through willful action and blind courage. It came with the downside that the fear was shoved to the back burner, but that is a cost Book will become aware of later as becomes less introverted due to healthy social environment.
Feeling liberated from familial tethers: Book's Tactical mindset has shifted into gear, having developed a swift attachment to standing up for his beliefs and values.
---
Skills:
---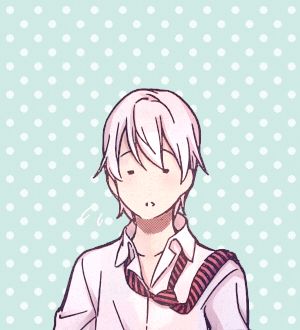 Basic Aeromancy - Skill level: Atrocious
Budding Telekinesis - Unlearned (High Aptitude)
Shadowstep - Unlearned (Unknown Expectations)
Strong Mind
Critical Thinker
Problem Solver
Unyielding Will (Conditional: Needs purpose or cause)
Highly Observant.
Tactician
Skilled Chess-player
Average people skills.
Conflict de-escalation skills
Healthy/In shape
Exceptional Swimmer
Strong Runner
Exceptional awareness of spatial movement.
Cooking. (Dessert/Pastry Specialty.)
---
---
Nonchalant when 'it doesn't matter' or 'it can't be helped.'
Penchant to overthink and vastly over-worry on simple problems.
Can be too carefree due to believing he's going to be out of harm's way.
Doesn't respect Authority, only deserving people.
Doesn't listen to people without common decency.
Despises own Family
Heavy Sleeper
Sleep talks
Hates waking up with insufficient sleep.
Doesn't realize when he's gone too far sometimes
Very concerned about being disliked for the wrong reasons
Worried about being Misunderstood
Easily Persuaded with Facts
Lazy unless interested
Afraid of letting people down when it matters
Digs deeply and Greedily into new Information
Partially Fearless
Destabilizes when overly emotional
Prone to impulsive decisions when emotional
---
---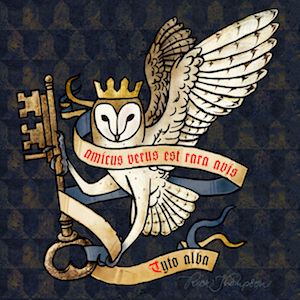 Lineage
Book
Bloodline
Aeromancy
Progenitor
Uil Tyto Alba Boek
Crest
The wisest king holds all keys
Progenitor's Last Words
A true friend is a rare bird
Description
The family responsible true origin of the line "Doing it by the Book."
The Book's had been a minor family for decades until an application for their craft appeared, when the technology arose that allowed them to exploit their Aeromancy powers.
What was perhaps two centuries ago an unknown Line of millers and bakers making windmills turn in the southern Netherlands, was now one of the front leaders in clean recyclable energy. Running sprawling industrial wind farms. While not much for Humor, they dubbed their wind farms 'libraries,' because they were all full of Books.
The Book Family is Ethically ambiguous in their business practices and general outlook on life. Your average Book will sell resources to anyone with minimal questions so long as payment is levered.

The Family has strong Matriarchal Heritage, with strong social emphasis on pragmatism and usefulness. 'Good' has nothing to do with morality, but rather details a descriptor that one got results.
A line elders of the lineage repeated with frequency, was: "Anyone who picks up a book ought to have the pleasure to read it. Who it might be is unimportant. What's important is that you were a good book."


Industry
Business
Wind Power
Electricity
Logistics

Origin
Netherlands
---
---
Tover had the Cat's Cradle problem growing up. Everyone was too busy with something else to give him that extra hug he needed, or that small piece of genuine attention that would have let him turn out normal. They said he had everything he needed. A good allowance, excelling education, people around that his parents had decided were his friends, and enough free time to loiter and be a child.
Except Tover hated the people that had been chosen to be his friends. The attempts to appease and please were merely to be in the good graces of his family, which ran the Central Netherlands wind turbine farm. Highest efficiency and output awards complete with shiny medals for the last decade and a bit. His family Line was Aeromancers all around.
Of course the power farm did well. The wind blew perfectly all year round, exactly when it needed it, and was never present or problematic right on time for any scheduled maintenance. Like clockwork. A pattern too obvious not to notice while everyone else blinded themselves only to what they had to gain.
He hid in his studies, he hid his head in the clouds, he his in dark cozy corners and wide open fields to be away from all the things that only ever made him feel trapped wherever he went. A life of study, abundance, and few friends made you smart but distant.
Sure, he too had Aeromancy. However he willfully neglected its use and lessons, resulting in very poor performance to the great displeasure of his family who only saw another machine cog to plug in and increase the output of money. They'd called him a wasted investment.
To hell with them.
He wasn't an investment. He was a person, and he despised being treated like he simply wasn't worth being one. His family had made him cold where otherwise existed warmth that yearned to bloom. So while the world as normal was getting ever worse, and the call came through for a far away school. The enthusiasm displayed surprised even his older siblings, who had convinced themselves Tover was useless and empty. But Tover wasn't the one that was hollow, that had been obvious long ago. It was the rest of his long Lineage family, that cared only about an ever stronger Aeromancer for ever higher profits, that was empty.
Tover was happy to be at Marchand. It was round two of life. Without constant greedy eyes breathing hot and hungry over his shoulder. Now perhaps, finally, the real Tover Book could exist. Shining bright as the vanguard, dreaming of impossible dreams, to fly at the forefront of his own empire. Such dreams they are. Such dreams. It didn't take long to realize that the shining knight in his head was going to have trouble existing, he did after all still have difficulty talking with people and had neglected his inborn art to a point where currently it may as well have been useless. It was going to be hard.
But he'd turn it around. He'd turn it hard enough to leer his barbarian of a grandmother straight into that wrinkled old face of hers and knock her off that high horse throne with the gift she herself praised higher than any other.
---
---
Aeromancy:
Flight.
WindWall
Tactical Repositioning
Battlefield weather conditions
Offensive Ideas:
Maeve Combat Instruction
Study Warzones and Tactics
Weaponized Air
MicroBurst
Air Shockwave
Air Bullets
Sharpened Gust
Long Term Goals:
Become someone worth listening to.
Tactical Group Leader
Commander Book
Aeromancy Seat on the Council
Usurp Familial Matriarchy and do away with the whole system.
---