---
---
GM


SugarCoatedVanilla



Co-GM


CelestialFawn



Status


Open and Accepting
---
---
Have you ever felt like you needed someone to be in your life even if it killed you to do so? No I'm not exactly talking about love a first sight, well kind of, but that's to be told later on. Anyways! Back to what we were suppose to be reading about. The thing is that love works in mysterious types of ways, and you don't get a choice whether you will or wont be involved in it. Whether you like it, come day or another you will fall hopelessly in love with someone even if you know little to nothing about them. Its not something you really have control over in your lifetime, no matter what you do, love will always find its way into your life. Even the smallest bits of love, such as a mother kissing its child's forehead and whispering goodnight. But for others it is something completely different destiny works in mysterious ways.
Have you ever really tried to do something, but it happened the way it seemed that it always would? Things always happen for a reason and you can never avoid it at all. Love has a rather odd way of entering some peoples lives and it isn't always the "Im instantly in love with this dude/girl" type of love. It goes far deeper than most people would expect it to be. Human alone have a type of love that other species have grown to hate. They can never be fully devoted to another human and it can drive other people crazy when it come down to it.
But when it involves another species the tables turn and the love between a human and a werewolf is stronger than anything. Imprints are put on humans the moment a werewolf's inner wolf falls in love with the human.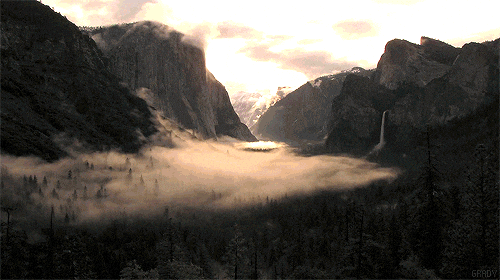 Bane County was one of the most deserted towns in the U.S. Not many people know much about the town and that's how they like to keep it. The town in infested with wolves, and anyone in the area can tell you about them. Their wolf problem is a major one in others eyes, especially if they go hunting for them, but there it is illegal to go hunting for wolves. The wolves there aren't the normal ones you see at the petting zoo. Nearly the whole population of the town are werewolves. Bane County is their home to be who they really are for the most part without a hassle when it comes down to it.
For thousands of years Bane County has been home to werewolves giving them the shelter they need to keep going on in their lives. Without it they would run wild searching for a home risking their own lives in the process. There aren't many towns that are like theirs so keeping the town up and lively is all they have. Recently the town has begun to grow more attention to some of the humans who enjoy the wildlife the town features and have been moving into the town. They cant say that they are hating it, its just been that things have been getting rather interesting. The town was made for wolves and now that humans are moving into town its causing the wolves to have to take shelter more often and go deeper into the forests during the day.
The humans are rather odd themselves. The younger ones seem to be taking quite an interest in the wolves despite the warnings the get for going into the forest. Some of them cant help themselves, for reasons that have yet to arise.




Have you thought about it yet?
Destiny has a weird way of working themselves into peoples lives. Bane County is going to experience something rather odd and hasn't taken place in many years to count. But is it a good or bad ting? Many things can form from this and its up to one of the newer generation to see whether they can handle it or not. "Love is a powerful thing if you cant control it."
---
---
▷░▷░▷░▷░
░◁░◁░◁░◁
▷░▷░▷░▷░
░◁░◁░◁░◁
▷░▷░▷░▷░
░◁░◁░◁░◁
▷░▷░▷░▷░
░◁░◁░◁░◁
▷░▷░▷░▷░
░◁░◁░◁░◁
▷░▷░▷░▷░
░◁░◁░◁░◁
▷░▷░▷░▷░
░◁░◁░◁░◁
▷░▷░▷░▷░
░◁░◁░◁░◁
▷░▷░▷░▷░
░◁░◁░◁░◁
▷░▷░▷░▷░
░◁░◁░◁░◁
▷░▷░▷░▷░
░◁░◁░◁░◁
▷░▷░▷░▷░
░◁░◁░◁░◁
▷░▷░▷░▷░
░◁░◁░◁░◁
▷░▷░▷░▷░
░◁░◁░◁░◁
▷░▷░▷░▷░
░◁░◁░◁░◁
▷░▷░▷░▷░
░◁░◁░◁░◁
▷░▷░▷░▷░
░◁░◁░◁░◁
▷░▷░▷░▷░
░◁░◁░◁░◁
In Bane County everyone knows of "The Pack" The humans don't knows what that is really about, but if you're a wolf you would know exactly what they are talking about. When there is a large group of werewolves that come together they are typically known as a pack. They protect and keep each other safe no matter what the cost. Everyone is family whether you like it or not. They are people who only believe that the pack is to only be with the pack. There aren't a mixture of humans and werewolves within it. The rules have been sealed since the day that they formed for the safety of the pack.

But recently thing have been changing and they have no idea what to do about it. The rules that have been set in place have been shifted and that has been quite a surprise to the others. No one has a clue of what will happen so they act off a whim without thinking about anything else but themselves to begin with. But the humans are the ones that will exactly lay back and let them do what they please. They want to know what is up with the town and will be able to find out soon enough.



"Things are set into play, and destiny won't stop."
---
---
The Act was something set up by The Pack. The Alpha, Beta, and an Omega have all imprinted on humans. Each of them have had some type of connection to the human since they were very young in age. None of them had ever really though about when they imprinted on the human til they had gotten older. As a child they simply thought of the human as someone they look out for and care about, they had thought of them as friends. When they would part ways none of them would feel any type of pain, or even miss them in the slightest. Typically when werewolves imprint on a girl the hold a special memory of when they first met each other, and for them all its one they made as children. Their mates may or may not remember it, but if they ever hear anything related to it by their partner the memory is awoken again. The bonds between humans and werewolves hasn't ever been a good one, and things are about to change for that exact reason.
All three of the werewolves have grown older and have come to realize the need to have their mates. The only difficult problem is that they have humans as their mates. The humans have all been imprinted on, with a symbol on their necks that they have known to be a birthmark. A cross is imprinted on the Alpha's mate. a clover on the Betas mate, and a spiral on the Omega's mate. The Alpha is the leader of the pack, the Beta is the second in command, and he Omega is one of the lower ranks of the pack. Although an omega is in the lower classes they can easily be jus as strong as a warrior or beta. Their class has nothing to do with their mates, but it does contribute to their personalities. Alphas are usually the ones that want to control and are possessive over their mates. Betas are the ones who are rather considerate, but can just as easily be as possessive as the Alpha. Out of them all the Omega is the one who can be calm in nearly all situation, but their temper isn't one to be tampered with.
But back to the point! The Act was made for all of them to come together and form their bond. The imprints where the first step in finding your mate. Its one of the things that eventually goes stronger and at some point you have to go back to that person whether you like it or not The imprint is the one thing that makes a person fall in love despite the odds of the word. Once the imprint has been made there will always come a point where you have to make your mark on them. For every mate a werewolf gets they have to bite into their neck to signify that they belong to someone already. The urge has begun to grow stronger the longer that they are separated. But this is all what seems to be a game in human eyes. All six of them have been required to go out and explore Bane County. The forest is what seems to be everlasting and there are only certain ways to get in and out of Bane County. The point of them going was so that they would be able to bond with each other. Things aren't as they seem, and there is fun to be made in the mist of it all.
---
---
---
---
Role
The Alpha || Reserved
Name
Unknown
Age
Unknown
Personality Traits
Unknown
Brief Bio
Unknown
Face Claim
Theo James
Role


The Beta || Reserved


Name


Unknown


Age


Unknown


Personality Traits


Unknown


Brief Bio


Unknown


Face Claim


Nina Debrov
Role


The Omega || Open


Name


Unknown


Age


Unknown


Personality Traits


Unknown


Brief Bio


Unknown


Face Claim


Andrew Garfield
Role


The Alpha's Mate|| Taken


Name


Unknown


Age


Unknown


Personality Traits


Unknown


Brief Bio


Unknown


Face Claim


Freya Mavor
Role


The Beta's Mate|| Reserved


Name


Unknown


Age


Unknown


Personality Traits


Unknown


Brief Bio


Unknown


Face Claim


Brenton Thwaites
Role


The Omega's Mate|| Taken


Name


Unknown


Age


Unknown


Personality Traits


Unknown


Brief Bio


Unknown


Face Claim


Harsley
▷░▷░▷░▷░
░◁░◁░◁░◁
▷░▷░▷░▷░
░◁░◁░◁░◁
▷░▷░▷░▷░
░◁░◁░◁░◁
▷░▷░▷░▷░
░◁░◁░◁░◁
▷░▷░▷░▷░
░◁░◁░◁░◁
▷░▷░▷░▷░
░◁░◁░◁░◁
▷░▷░▷░▷░
░◁░◁░◁░◁
▷░▷░▷░▷░
░◁░◁░◁░◁
▷░▷░▷░▷░
░◁░◁░◁░◁
▷░▷░▷░▷░
░◁░◁░◁░◁
▷░▷░▷░▷░
░◁░◁░◁░◁
▷░▷░▷░▷░
░◁░◁░◁░◁
▷░▷░▷░▷░
░◁░◁░◁░◁
▷░▷░▷░▷░
░◁░◁░◁░◁
▷░▷░▷░▷░
░◁░◁░◁░◁
▷░▷░▷░▷░
░◁░◁░◁░◁
▷░▷░▷░▷░
░◁░◁░◁░◁
▷░▷░▷░▷░
░◁░◁░◁░◁
Hai Hai! I'm Van, which is short for Vanilla. I'm kinda new to the place so don't go so hard on my about this RP! anyways, first off I'm giving CelestialFawn the credit for the idea, since I just filled in the blanks and just added all the details and such to everything!
The first thing that is to be said is that you
CAN
change any of the open roles face claims. I just went off of what I liked so you can change any of the since I don't mind at all.<3
Second is no drama please, Im not a fan of it at all and I'd rather not have to happening in the OOC. Keep it for the RP or take it to the PMs if that's really necessary.
Pssssst! I do gots a password! I would like to know something about you, and your favorite movie!
Other than that have fun! But please go by the rules!<3
Taking place in...
0 posts here • Page 1 of 1
0 posts here • Page 1 of 1
Arcs are bundles of posts that you can organize on your own. They're useful for telling a story that might span long periods of time or space.
There are no arcs in this roleplay.
There are no quests in this roleplay.
Here's the current leaderboard.
There are no groups in this roleplay!
Welcome home, Promethean. Here, you can manage your universe.
Arcs are bundles of posts from any location, allowing you to easily capture sub-plots which might be spread out across multiple locations.
You can create Quests with various rewards, encouraging your players to engage with specific plot lines.
Settings are the backdrop for the characters in your universe, giving meaning and context to their existence. By creating a number of well-written locations, you can organize your universe into areas and regions.
Navigation
While not required, locations can be organized onto a map. More information soon!
There are no groups in this roleplay!
By creating Collectibles, you can reward your players with unique items that accentuate their character sheets.
Once an Item has been created, it can be spawned in the IC using /spawn Item Name (case-sensitive, as usual) — this can be followed with /take Item Name to retrieve the item into the current character's inventory.
Give your Universe life by adding a Mob, which are auto-replenishing NPCs your players can interact with. Useful for some quick hack-and-slash fun!
Mobs can be automated spawns, like rats and bats, or full-on NPCs complete with conversation menus. Use them to enhance your player experience!
Current Mobs
No mobs have been created yet.
Locations where Mobs and Items might appear.
You can schedule events for your players to create notifications and schedule times for everyone to plan around.
Add and remove other people from your Universe.
Orphanage
By marking a character as abandoned, you can offer them to your players as pre-made character sheets.
WIP
The Forge
Use your INK to craft new artifacts in The Mark You Left On Me. Once created, Items cannot be changed, but they can be bought and sold in the marketplace.
Notable Items
No items have been created yet!
The Market
Buy, sell, and even craft your own items in this universe.
Market Data

Market conditions are unknown. Use caution when trading.

Quick Buy (Items Most Recently Listed for Sale)
Newest
WIP "You ever look up at the sky and just want to leave your body and fly with the birds? Yes? Then you are a dreamer like my self"
Trending
WIP "You ever look up at the sky and just want to leave your body and fly with the birds? Yes? Then you are a dreamer like my self"
Most Followed
WIP "You ever look up at the sky and just want to leave your body and fly with the birds? Yes? Then you are a dreamer like my self"
None
Discussions
Topics

Replies
Views

Last post
Most recent OOC posts in The Mark You Left On Me
There have been no posts in the OOC topic for this roleplay!