Name:
Phoebe Danica
Gender:
Female
Age:
23
Rank:
Beta
Crush:
Open
Mate:
N?A
Appearance:
Phoebe stands about 5'4, with a tall lithe frame that is built for running and fighting. She has an oval face, with high cheek bones that accent her rose petal pink full lips. She has deep hazel eyes that vary from unfathomable green to a golden brown. She has a smile that lights up the room. Phoebe has long mahogany hair that hangs to her shoulders if ever it is let down, though usually she has it in a high pony or a tight braid. She usually dresses in close fitting back jeans, darker colored sleeveless shirts, and running shoes. She always carries a blade of some sort on her person, just in case.
Wolf Appearance:
Phoebe's wolf is a solid mahogany brown with a dusting of gold. Phoebe is a sender but well muscled wolf which is extremely unusual for a Beta, but she uses that to her advantage in a fight.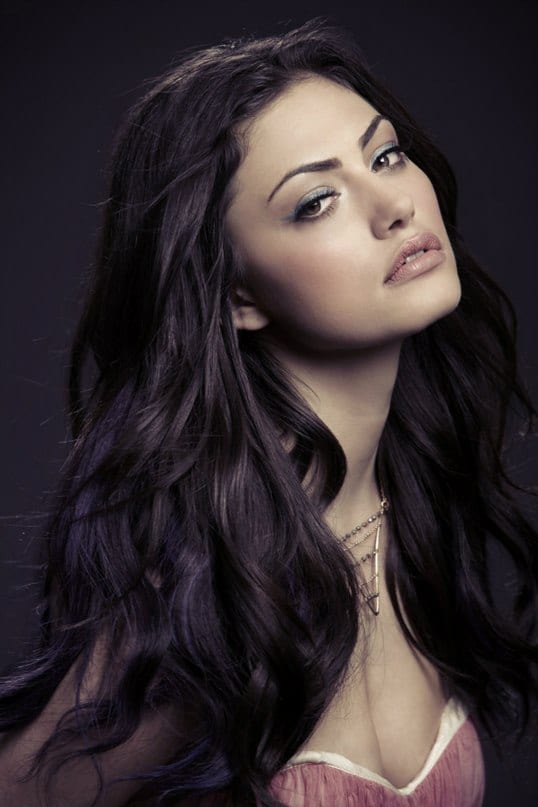 Personality:
Phoebe comes off as very grave and distant because she takes her duty to protect her alpha seriously. She rarely cracks a smile, not because she is not happy, but because she is constantly surveying her surroundings. Phoebe is fiercely independent, extremely ambitious, persistent, and determined.
Phoebe is also very flexible she is able to re-survey any situation and take a different approach if necessary, which sometimes makes her come off as manipulative though that is not her intent. She is the clearest of thinkers, looking at a project from all sides and putting forth some logical and well-thought-out ideas. She tends to bring her objective reasoning and big-picture ability to the table. While some may perceive all this logical thought as cold and unemotional, it's simply how Phoebe ticks.
All in all Phoebe is very deep, intense person, there is always more than meets the eye. She presents a cool, detached, and unemotional air to the world yet lying underneath is tremendous power, extreme strength, intense passion and a strong will and a persistent drive.
Likes:
+Jelly Beans(Specifically Buttered Popcorn flavor)
+Running
+A good spar
+Reading
+Rain and Thunder
+Alcohol (tequila and limes)

Dislikes:
-Being lectured
-Hispanic Food
-Getting lost (doesn't happen often)

Strengths:
+Hand to hand combat
+Bow and Arrow
Weaknesses:
- She would lay down her life for any of her pack
- She hesitates to take life
-
History:
Phoebe has always had an obsession with being the best. At a young age she realized she was at a disadvantage simply because of her size. As the years passed, she trained extremely hard, pushing herself to her own limits and farther. At age 16 she went out on her own on a run and was attacked by rouges. Despite all of her hard work and preparation she was taken down and badly wounded. Her mate
William
was murdered. The Alpha rescued her. Once she recovered fully she started up her training again, this time harder than ever. She realized she had to become not just stronger and faster, but more cunning and wily if she wanted to be the best. She has been indebted to the Alpha ever since and when she became Beta she swore a blood oath to protect him and his family at all costs.
Other:
(anything else to add?)