---
Name: Rachelle Sutton

Gender: Female

Age: 43

Rank: Alpha's Mate

Mate: Jason Sutton
---
Appearance:
Medium frame standing at 5'9 tall he hair is curly the shade of amber, her eyes an ice blue. She has a warm smile and high cheekbones. Her figure is relaxed and well toned from her years of keeping in shape.
Wolf Appearance:
Like her light amber hair, her wolf form is a pale colour with an underbelly of white.
---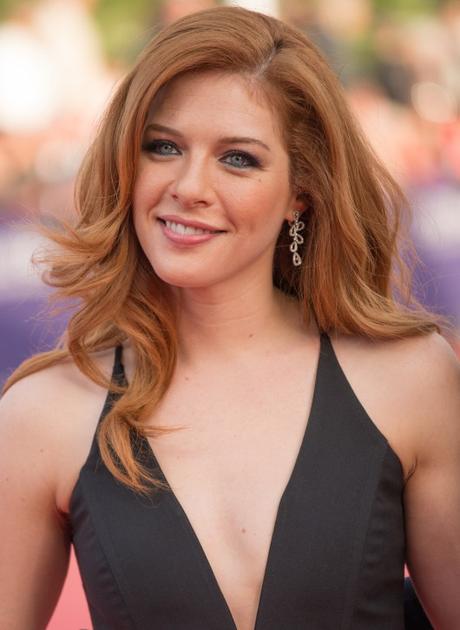 Personality:
Rachelle has a warm heart she tries to see the best in everyone she meets. She will always try to lend a hand to anyone in need putting their needs above her own. She will often be an ear to listen for those who need to vent and does her best to make the younger wolves lives comfortable.
She is a mother through and through always straightening clothes and making sure everyone is fed. She mothers all the young wolves in the same way however her children have a special place in her heart. Her daughter Evangeline's hair is often the bane of motherly nit picking.
Like all mothers, though she can become very protective of the wolves in her care, she will put herself first for their safety and goes out of her to keep them from dangers she believes they don't need to know about. She takes many hardships on her shoulders including that of her mates, Jason. She is a very forgiving person however she does have a line that once crossed to gain her trust again is incredibly difficult. She will not tolerate violence between the wolves under her protection so her heart brakes when her son Aziel willingly gets in fights with humans turning up drunk at the packed house. She often tries to subdue his habit but fails most of the time.
Rachelle has a good sense of humour and can joke around with the younger wolves easily, she enjoys to arrange events for them and enjoys preparing lavish feasts. She will always stand her ground for what she believes in unafraid to back down. Because of this, she can sometimes be quite stubborn once she has a set view in mind. Like her son however Rachelle is not afraid to argue her point bluntly which can sometimes cause rows between her and her mate Jason when they have different views on a topic.
She has the ability to calm Jason down however, she is the yin to his yang is sense as she helps him come to many decisions but there are times when she knows she must not interfere. Such as the discipline of wolves when they break the rules.
---
Likes:

Cooking
Reading
Planning Events
Helping the young wolves

Dislikes:
Violence
rudeness
sour foods
bees

---
History:
Rachelle was always a quiet girl when she was young. She would hide behind her mother's dress at pack gatherings never daring to speak to others. When her generation moved into the pack house as teenagers she found it difficult to connect to many of the other wolves there. Jason was always loud and boisterous as she would watch them play pool together sitting alone in the corner. It took some time before she managed to gain the courage to talk and Jason was the one who pulled her into joining them. Determined to have her involved he would drag her around growing her confidence with people more and more. It wasn't unexpected that he was her mate. As her confidence grew Rachelle's voice grew with her. After years of listening and never talking she had gained knowledge from watching those around her and soon became the kind woman she is today listening and caring for the wolves that come to her.