Although my power is cold, my heart is not.
---
---
---
---



♦Name♦


Iskaldur Níu

My name can not be pronounced by the people of Earth, so they called me Iskaldur.




♦Nickname♦


Kaldur, Pluto, Frosty

Nicknames are not of my own making, but then again no name but my alias is.




♦Alias♦


Hyperboreas

Like the ice kings of old.




♦Age♦


25

I'm not sure I understand what a year entails, but they say I'm 25.




♦Place of Origin♦


Pluto

We called it Zymmdal, but Pluto also has a nice ring to it.




♦Home City♦


Arctic, Greenland

I like to spend my time at HQ, nice temperature and a watch room to observe human behaviour. Alternatively I spend my time in the place where I was found.




♦Occupation♦


Fisherman

If I'm not in HQ, you can probably find me on the seas around Greenland.
---
---
---
---



♦Likes♦


|| Fish || Ice || Darkness || Human behaviour || Cold area's || Rock music || Coffee || Bears || Dogs || WWE || Soap opera's || Numbers || His friends || Bicycles || Ice skating || Silence || Boxing



♦Dislikes♦


|| Vegetables || Heat || Old people || the French || Human language || Electronics || The loss of his real home || Racism || The Legion || Not knowing the difference between right and wrong



♦Hobbies♦


Boxing || This is one of the things that comes naturally to Kaldur since it is very similar to something he used to do on Pluto. They do it to keep warm in the endless cold nights and the men can use their powers in order to punch harder. It is great training since you can absorb the strikes by armoring yourself with ice and you can strike with your fist encased in ice. However using sharp ice is not allowed and considered foul play. Boxing practices great speed and precision.

Fishing || The first place on Earth where Kaldur arrived was in Greenland. He was cared for by the locals of one of the villages on the big island. Almost every single person in the village worked as a fisherman and Kaldur helped as much he could. It brought him great peace of mind, concentrating on such a mall thing with silence all around you. He also liked to do it during the night as he has slight night vision.

Observing human life || For someone on the outside, like Kaldur, human life can be quite surprising. They think of the craziest things to spend their time and it is all a little confusing to a Plutoan. He is currently obsessed about learning what is wrong and what is right, since it is not always very clear. This is why he likes the WWE so much, since you know after 2 minutes who is the villain and who is the hero.



♦Secrets♦


Only survivor || Kaldur claims he was the only survivor after a colossal asteroid hit his planet. Although there were not many, it is wrong to say he was the only one. He was one of 10 survivors, but by far the most healthy one. He was the only full male that survived and according to the rules of his people he was the most important one to live on. He tried to care for the other survivors, but not everyone had the same intention. One of the others killed the rest when Kaldur was sleeping. Awakened he, as a result, killed him in turn and only then made plans to leave his home. He feels guilty, not for murdering, but for letting others get murdered while they deserved his protection.


---
---
---
---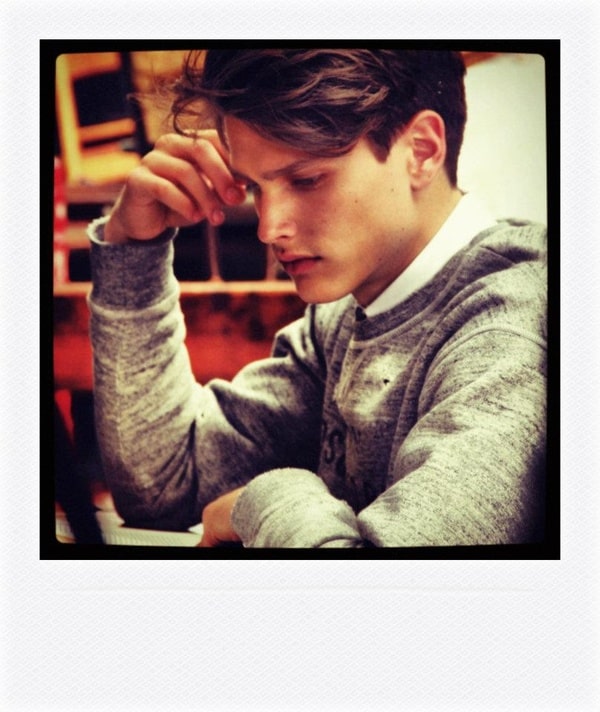 ♦Origin of Powers♦


Iskaldur was born with his powers. Amongst his people, having powers is not uncommon although not everyone is blessed. Most of the people on his planet have both female and male reproductive organs. They can look female, or male, but they share the same reproductive organs. Full females, without male genitalia, were the rulers of Pluto. Full males, without female genitalia, were the soldiers. Only the soldiers had these powers, which would come down to 5% of the total population.



♦Power/s♦


Iskaldur has complete control over ice, being able to manipulate it to his will and create it from molecules in the air. He can also lower the temperature around himself and manipulate the weather to create snow. With his ice control he can cover parts, or all of him in ice, forming an armor around himself. Even fully covered in ice he still keeps his flexibility and can freely move around. Aside from armor plating he can also put up spikes of ice like a hedgehog. Kaldur can cover himself and his surroundings in ice, making him invisible in the mass.

He can form naturally frozen water in forms of snow, hail, ice spikes, glaciers, frost and polar ice caps. Aside from calling these up in their natural forms he can also extract them from his own body. With this he can for example shoot the ice spikes or let the snow storm come from his body. He has never tested how far he can go with this power.

Iskaldur can use ice as a form of transport. Although he can not fly in the literal sense of the word, he can lift a piece of ice from the ground an control it. So in other words he can let the piece of ice fly while standing on it. Another form of fast transport is ice surfing, actually unproperly called so as it more closely resembles ice skating. Here he creates small patches of ice in a row where he then skates over.

Aside from his powers over ice, he also has a form of night vision. On his planet there are not as many sunny days as there are on Earth and his eyes have grown used to the darkness.



♦Power Weakness♦


Fire and heat || In general these elements make it very hard for Kaldur to use his powers, there is a reason he prefers Greenland and the Arctic to the Sahara desert. Even though he can cover himself in ice, he does not actually turn into ice. The ice will cover his skin, but it would still be skin underneath. If a bullet would penetrate the ice, it could penetrate his skin as well. The only remedy to this is making his ice armor stronger as where the bullet would not be able to penetrate his armor at all.

Light || For someone who can see so well in darkness, it is difficult to focus in blinding light. He is far more sensitive to light and staring into the sun directly could cause blindness for longer periods of time. And exposed to sun light directly for a longer period of time could cause permanent blindness.



♦Strengths and Talents♦


Patience || Kaldur can go without rest and without events for days. He will sit silently without getting irritated about it for a week at least. As one of Pluto's soldiers he would have to stand guard on the wall like this for a long time.

Pressure || The best results come when Kaldur is being put under pressure. Again this is from his days on the watch. Every soldier would save up days of concentration and adrenaline only to use it all when it was required.



♦Weaknesses and Flaws♦


Inappropriate || At times he can be inappropriate simply because he doesn't know when he is crossing a boundary. This might cause him to say the wrong thing to the wrong person or not knowing when to keep a secret.

Technology inept || Not being used to high forms of technology from Pluto, he has trouble dealing with the technology on Earth. On Pluto technology was reserved for the rulers of the planet, the full females.


---
---
---
---




♦Fears and Phobias♦


Reptiles || On Pluto there is no animal like the reptile. And Kaldur wouldn't have minded if they wouldn't have any reptiles on Earth either, they creep him out.

Failing his friends || On Pluto he has already failed his friends and family before. The Masked have accepted him as one of their own and he fears that he might fail one of them.



♦Aspirations♦


Finding more of his species || He refuses to believe that he is the only one left of his species. There was more than one pod available, although none were taken when Kaldur left Pluto. He is looking for answers about his people and only realizes now how little he knows of his own origin.



♦Personality♦


Some people would claim he is cold hearted, but this is not true. He may react in a different way than most humans would, but this does not mean he cares any less. He is objectionable and rather states facts than feelings. Although he is not very forward about it, his friends know the things he likes and doesn't like.

Kaldur is reserved, he still feels he is in a strange place and he is afraid he might be doing things wrong. He does his best to observe human life and to pretend he is one of them, but he is not. He has learned to speak English when he arrived on Earth, but it is not the same as being a native speaker. The same goes for human life, it is always difficult to adjust to a new culture when you did not grow up there.

He is seen as a very polite person. He will hold open doors, wait to sit until all ladies do, make sure he is the last one in the group so others don't get lost or forgotten. Mostly this is because he grew up in a culture where women hold the power and were almost regarded as Goddesses.

Kaldur has been called simple more than once. He sometimes doesn't follow the conversations of his friends, not because he doesn't want to, but more because he conversation will go to quick for him to follow. This is why he likes watching soap opera's, the actors always speak slow and emphasize every single word. It is a great training for him.


---
---
---
---
]


♦History♦


Iskaldur was born on Pluto. Directly after his birth he was taken to a training camp for soldiers. As such he does not really know who his parents are. Of course on Pluto this does not matter and is the same for every Plutoan. Family is of no importance, but gender is. With a population of 92% hermaphrodites, 5% males and only 3% females, the smallest group had the most important role. Females are the leaders of their planet, mostly referred to as Queens or Goddesses. They decide the law, the current direction of their civilization and everyone else is below them.

After them come the men, they are regarded as the soldiers and the protectors of their civilization. Although the Plutoans were he dominant species on their home world, they were not the only. Monsters and animals of different shapes and sizes constantly threatened the Plutoans. In the early days walls had been put up around cities and the men defended them wih their lives. Most useful for this were of course their powers, that all full males had.

Like all males the first 15 years of his life, Kaldur spent in a training camp. Learning about their history, their duties and their powers the students were not allowed to leave the camp. The first time they did leave was when he was allowed to take up guard on the wall. And so he lived day in, day out. Threats would come up and with use of their powers, and a great display of teamwork they would be stopped. Over the years he grew in rank and at age 21 he was one of the wall leaders. This meant that at any given time, if he was on the wall he would be in charge. Thinking of this as a great honor would be wrong, as all men come to this stage at one time in their live.

Then one day there was a threat that no wall could protect them from. An asteroid hit their planet causing their core to implode on itself. The initial hit had already caused many deaths and the conditions on the surface only got worse over time. Initially Kaldur and ten others had been protected from the blast and had survived, some injured, some not. Kaldur being the only man of the group was put in charge. Not knowing what to do, he thought of seeking one of the Queens, since of course she would know what to do.

For what would be considered a month on Earth they looked and searched without any result. While waking up one time, Kaldur found that one of the others had murdered everyone but Kaldur and himself. Enraged Iskaldur froze the murderer to its deepest core so that every vain and every organ had turned to ice. Being the only one left filled him with great sadness and great guilt. He had been the leader and he had been responsible for these people. The fact that they did not survive was his fault and revenge did not deliver the gratification he was looking for.

His goal had not changed and after another week he had come to one of the palaces. It was now crumbled an hardly resembled what it once was. In one of the yards he found the pods that had been there for ages. He has seen them before and had been explained that this technology could bring them from one planet to the other. As per Kaldur's knowledge none of the pods had ever been used. The nine in this yard seemed untouched and were named. The names of nine Queens were graved into the pods themselves. Committing a great crime he stepped into one of the pods, closed it, and then pressed the biggest button he could find.

With a deafening blast and the feeling his stomach could explode he launched into outer space. As a patient man he did not wonder where it took him, nor did he mind the time it took. As such he did not know how long he travelled before the pod crashed into water. Being found by fisherman Kaldur was heavily confused. They did not know who he was and what he could do, but they accepted him as one of their own and taught him the language and other skills. H later learned he had arrived on Earth's biggest island, called Greenland.

Iskaldur thought that if any of the other pods would leave his home, they would most probably go to the same planet. Looking in the coldest places on Earth, he actually stumbled onto the HQ of the Masked. Learning of his powers they accepted him as one of them and he has been a valued member of the team ever since.