Status: Full | Posting
---
---
X
"If you ain't scared, you ain't human."
Dropped, month by month, into a lift with supplies while sedated. That's how each person came to be in the Glade. Never remembering why or how they ended up there, dozens of young adults now inhabit a large green pasture just outside a labyrinth that encases their destiny, unbeknownst to them. Also unbeknownst to them is the fact that they are each experiments. W.I.C.K.E.D: World in Catastrophe: Killzone Experiment Department is an organization formed to find a cure for the Flare (zombie virus). W.I.C.K.E.D used these teenagers, kids, young adults in order to develop a cure, but eventually W.I.C.K.E.D turns into a corrupted organization, out for blood and power over immunity.
It's been years since the first experiment was lifted into the Glade. Now an entire population lives in the Glade, where there are only three rules for the ultimate living of life:
1. Everyone does their part. No slackers.
2. Never hurt another Glader. You have to trust each other.
3. Never go outside the Glade, unless you're a Runner.
As each person rose into the Glade by the lift, they were each given jobs. All were first put to work with the slicers, which work to care for the livestock and slaughtering them for food. Each job has a
keeper
which is the overseers of that job. Over all the Glade, there is a
keeper council
which acts as the Glade's governing decisions.
In the Glade, every day is another day of surviving. Attempting to find a way out of the maze they've been stuck in for years now. With each month that passes, they hope for answers, they hope for an escape, they hope for life.
"Can't take a chance that one day, in one spot, somewhere, an exit might appear. We can't give up. Ever."
---
Lot | 18 | First-in-Command | First Arrived | Nico Tortorella |
Taken
by Chandz
Fawn | 17 | Second-in-Command | Second Arrived | Shailene Woodly|
Reserved
by Sorella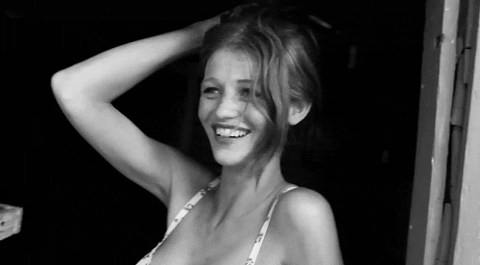 Rosalind | 18 | Keeper of the Runners | Cintia Dicker |
Taken
by SarcasticZombie
Ignacious | 16 | Runner | Kim Myungsoo |
Taken
by CharlotteV
Aryn | 17 | Keeper of the Med-jacks | Holland Roland |
Taken
by Violeta
Theodor | 17 | Track-hoe | Newest Arrival | Logan Lerman |
Taken
by Ouija
---
---
[1] Real face claims. I do not do roleplays with anime/animated/drawn characters. I require that you use real people. For the sake of confusion, please do not use canon characters. Please find other FC's to substitute.

[2] Literacy. I expect all posts to be at a VERY minimum 250 words. I'd prefer 300 but I understand that sometimes we get writers blocks or we don't know how to exactly work off of each other's previous post and need a little wiggle room. This will not be an extremely advanced roleplay but please do not let it become too casual.

[3] Determination. This is something we've all heard before but honestly, it's something I require. If you foresee a busy schedule in your near future, don't add on to it by joining this RP. Sorry to sound mean but we just all want to see one of these survive. I will only require posting 3 to 4 times a week. Of course more is encouraged but this will be the bare minimum. However, I will state this now as well NO RAPID POSTING . This leaves people behind and causes people to drop out.

[4] Have fun. I want this to be something people enjoy. I want it to be a fantasy world that can expand any which way. Most people RP to escape for a little, so let's try to make it as fun as possible.

[5] So that I know you read this far, when reserving a character please include a FC, a possible job (if you need a reference follow this link), and your favorite book. Thanks!

Here is a reference for those who need to brush up on their maze runner knowledge (spoilers.)
7 posts here • Page 1 of 1
7 posts here • Page 1 of 1
Arcs are bundles of posts that you can organize on your own. They're useful for telling a story that might span long periods of time or space.
There are no arcs in this roleplay.
There are no quests in this roleplay.
Welcome home, Promethean. Here, you can manage your universe.
Arcs are bundles of posts from any location, allowing you to easily capture sub-plots which might be spread out across multiple locations.
You can create Quests with various rewards, encouraging your players to engage with specific plot lines.
Settings are the backdrop for the characters in your universe, giving meaning and context to their existence. By creating a number of well-written locations, you can organize your universe into areas and regions.
Navigation
While not required, locations can be organized onto a map. More information soon!
There are no groups in this roleplay!
Orphanage
By marking a character as abandoned, you can offer them to your players as pre-made character sheets.
I'm going to fight to live, not merely survive.
By creating Collectibles, you can reward your players with unique items that accentuate their character sheets.
Give your Universe life by adding a Mob, which are auto-replenishing NPCs your players can interact with. Useful for some quick hack-and-slash fun!
Locations where Mobs and Items might appear.
You can schedule events for your players to create notifications and schedule times for everyone to plan around.
Add and remove other people from your Universe.
The Forge
Use your INK to craft new artifacts in The Maze Runner. Once created, Items cannot be changed, but they can be bought and sold in the marketplace.
Notable Items
No items have been created yet!
The Market
Buy, sell, and even craft your own items in this universe.
Market Data

Market conditions are unknown. Use caution when trading.

Quick Buy (Items Most Recently Listed for Sale)
Newest
"I can't promise to fix all of your problems, but I can promise you won't face them alone."
Trending
"I can't promise to fix all of your problems, but I can promise you won't face them alone."
Most Followed
"I can't promise to fix all of your problems, but I can promise you won't face them alone."
None
Welcome to the Glade!
Discussions
Topics

Replies
Views

Last post
Most recent OOC posts in The Maze Runner
There have been no posts in the OOC topic for this roleplay!