---
---
---
---
「
"I've never told a lie, and that makes me a liar.
I've never made a bet, but I gamble with desire.
I've never lit a match, with intent to start a fire.
But recently the flames are getting out of control."
」
-All Time Low
Jasey Rae || Just One Yesterday || Savior |
---
---
|Name|

[Jacob Jonathan Frye]

|Age|

[24]

|Color|

[Green]

|State|

[Arizona]

|Gender|

[Male]

|Profession|

[Photo Journalist]
---
---
「
"Call me a name....kill me with words
forget about me, it's what I deserve.
I was your chance, to get out of this town
but I ditched the car and left you to drown."
」
---
---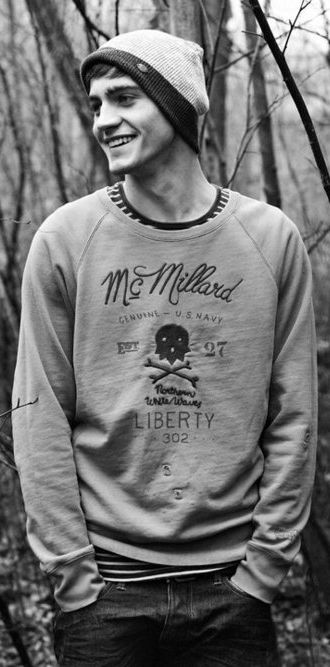 Favourite...

|Country?|
Norway || Jake's got a bit of a thing for pretty night skies. He can name almost all of the constellations and navigate his way based on them, but from what he's heard Norway's got the best view of the prettiest sky there is. It's not unique or original, but he's always wanted to see the Aurora Borealis.

|Song?|
Tough choice, there have got to be dozens upon dozens of favourite songs. In fact, they're all in a playlist somewhere on his iPod, and the list is constantly growing. But, as a fan of the drums, he digs anything with a good beat and clever percussion. The Fou Fighters and the Red Hot Chilli Peppers are up there in terms of bands, but songs - who knows.

|Movie?|
Zombieland all day err'day. He could watch it every hour on the hour if he wanted to. It's got it all, clever and not-so-clever puns, a bit of romance (shh), action, Bill Murray, and obviously zombies. On a sidenote, Jake really likes dystopias. Movies, Novels, whathaveyou. Something about the world ending makes you really think, dig deep, and reflect.

|Season?|
Winter. No contest. Being from the hot, dry, desert state of Arizona, he lived for the winter months when all of his scrounging and saving paid off and he could make up to Denver, get away from the need, and hit the slopes.

|Animal?|
The Monkey. Mischievous, curious, and innovative, with a knack for climbing trees.

|Color?|
Burnt Orange - ya' know, the color of an angry sunset after a long day.

|Celebrity?|
Emma Stone, Jennifer Lawrence - women that are real, feisty, shameless, hilarious, gif-worthy, and coincidentally quite attractive.

|Food?|
Apples. Quick, crisp, and easy food for when you're on the go.

|Smell?|
Spearmint and Cigarette Smoke
---
---
「
"Now there's an aching in my back;
a stabbing pain that says I lack,
the common sense and confidence,
to bring an end to promises,
that I make in times of desperate conversation."
」
---
---


|Likes|

Hot Chocolate || Goofy Hats || Being Barefoot || Spearmint Gum || Thunderstorms || Jazz || Playing the Drums || Bending the rules || Naps || Morning Runs || Candid Photos || Spontaneity || Cheeks hurt, can't breathe, tear inducing Laughter || Snowboarding || Stargazing || Lollipops || Skinny Dipping || Truth-Finding || Story Telling || Playing Cards & Sleight of hand

|Dislikes|

Large Crowds || Milk || Rap Music || Bad Hygiene || Better Than you, Holier Than Thou People || Big Business || Being cooped up || Hospitals || High Maintenance Divas || Tequila || Nail Biters || Liars || Smoking

|Reasons--|

|| --for Joining the Show ||

A seeker of truth, and itching to escape dull white rooms and the blazing sun of the Southern states -- Jake has been trying to travel. A wanna be Peter Parker, selling his photographs to the highest bidder, who aint even biddin' that high, he's desperate for cash to expand his horizons. If he wants to nab a job in his desired field, he needs more than the community college degree he scrimped and saved to get. He needs experience, he needs straight up dollar bills. Horror or not, this show pays ten thousand buckaroonis and it's also a chance to shoot some of the landscape and break a silly reality TV story. How bad can special effects and jump scares really be? Not nearly bad enough to flush 10 grand down the toilet, as far as Jake's concerned.

|Fears/Phobias|

|| Claustrophobic - cramp, tight, sterile spaces are a no go for the aspiring photographer. Lord knows he spent plenty of time cooped up in them for his own good. ||

|| Needles - it's not so much that he's terrified, but rather that he doesn't want them anywhere near or in the vicinity of his flesh. ||

|| Failure - being unable to survive on his own, do his job, or stay independent. He's managed thus far, but it's been by the skin of his teeth. The reality that he could fuck up and drop any more than he has really puts him on edge. ||
---
---
「
"Don't make this easy, I want you to mean it.
Say you mean it, I'm calling you out.
Don't waste your time on me."
」
---
---
|Personality|


["He's got soul. To put it less vaguely, he has an undeniable swagger, a cool vibe about him that laces itself in his step, in his smile. More reputable than most men and livelier than most fiestas, Jake has a tendency to guise his true colors with easygoing strides, and his collected visage nearly borders on lethargic. But one mustn't underestimate the benevolent Arizona native, for he is fiercely passionate in the right scenarios, and he seldom allows anything—or anyone—to stand in his way. A seemingly taciturn individual. JJ comes off as nonchalant when he cares to speak up and toss in his two cents, but the man is very much a calculating observer, perpetually adapting to his surroundings. Boldly curious and feircly dedicated, especially when it comes to getting to the bottom of a story -- Jake can also be sneaky, mischievous, and cunning when the mood strikes. Don't put it past him to accidentally misplace his house-mates possessions from time to time to get a rise, and he's also fond of cajoling his compatriots into impossible dares or bets.

Emotion is not readily expressed on the man's face, but perhaps you can get something from his body language, mannerisms, and hand gestures if you're the perceptive type. To most, JJ may appear perpetually passive, or at ease - but a keen eye will tell you that he's alert and more than ready to act. His impish, yet reserved nature is often mistaken as a type of laziness and indifference to those around him, but make the first move and you'll be met with a surprisingly charming, albeit dry humored persona. There's no doubt that he's a young man with serious drive, and a love of adventure. Jake also quickly gauges his opinions of strangers, some would say unfairly, based on gut instinct. He may not judge a book by it's cover, but sometimes just the prologue will suffice. In the past, his judge of character has proved to be worth it's merit. Though immediately skeptical, one would be hard-pressed to call him impolite at first encounter, if not frank, as any doubt is guised behind devil-may-care smiles and chivalrous habits. Jake is known to revel in shock and awe; those unfortunate enough be a blip on his radar are subjected to scare tactics for his own personal, sadistic glee - to which you'll earn an ear to ear smile. The type to throw an arm over your shoulder or ruffle your hair with a look that makes you think he knows something about you he shouldn't, Jake has a odd sort of charisma. With little effort, he can make you feel like the most important person in the world when you're talking to him, even if in his head he is a world away.





---
---



|History|


[history history history history history history history history history history history history history history history history history history history history history history history history history history history history history history history history history history history history history history history history history history history history history history history history history history history history history history history history history history history history history history history history history history history history history history history history history history history history history history history history history history history history history history history history history history history history history history history history history history history history history history history history history history history history history history history history history history history history history history history history history history history history history history history history history history history history history history history history history history history history history history history history history history history history history history history history history history history history history history history history history history history history history history history history history history history history history history history history history history history history history history history history history history

In his 24 years, Jake has spent more than his fair share of time curled up in a hospital room chair accompanying the sick and dying. Diagnosis, Second, Third, and Fourth Opinions, Radiation Treatment, Chemo, Middle of the Night Vomit Sessions - all the way until the bitter end. He was there for it all, for his mother, who's horrid smoking habits earned her stage for lung cancer in her early forties. It's sad to say but he misses the smell, so even though some days it makes him sick; every once and a while he'll light up a Marlboro to help himself remember.

history history history history history history history history history history history history history history history history history history history history history history history history history history history history history history history history history history history history history history history history history history history history history history history history history history history history history history history history history history history history history history history history history history history history history history history history history history history history history history history history history history history history history history history history history history history history history history history history history history history history history history history history history history history history history history history history history history history history history history history history history history history history history history history history history history history history history history history history history history history history history history history history history history history history history history history history history history history history history history history history history history history history history history history history history history history history history history history history history history history history history history history history history history history history history history history history
---
---


|Other|