Description:
Kakashi has plausible height standing at 5'9". He weighs in at about 148 lbs, though most of his weight is an effect of muscle mass. His hair is silver in coloration and he sport dark gray eyes. His facial features are a bit of an unknown since he wears a mask 24/7 to cover them up. However, one can deduce from looking at him that he has quite a slim face.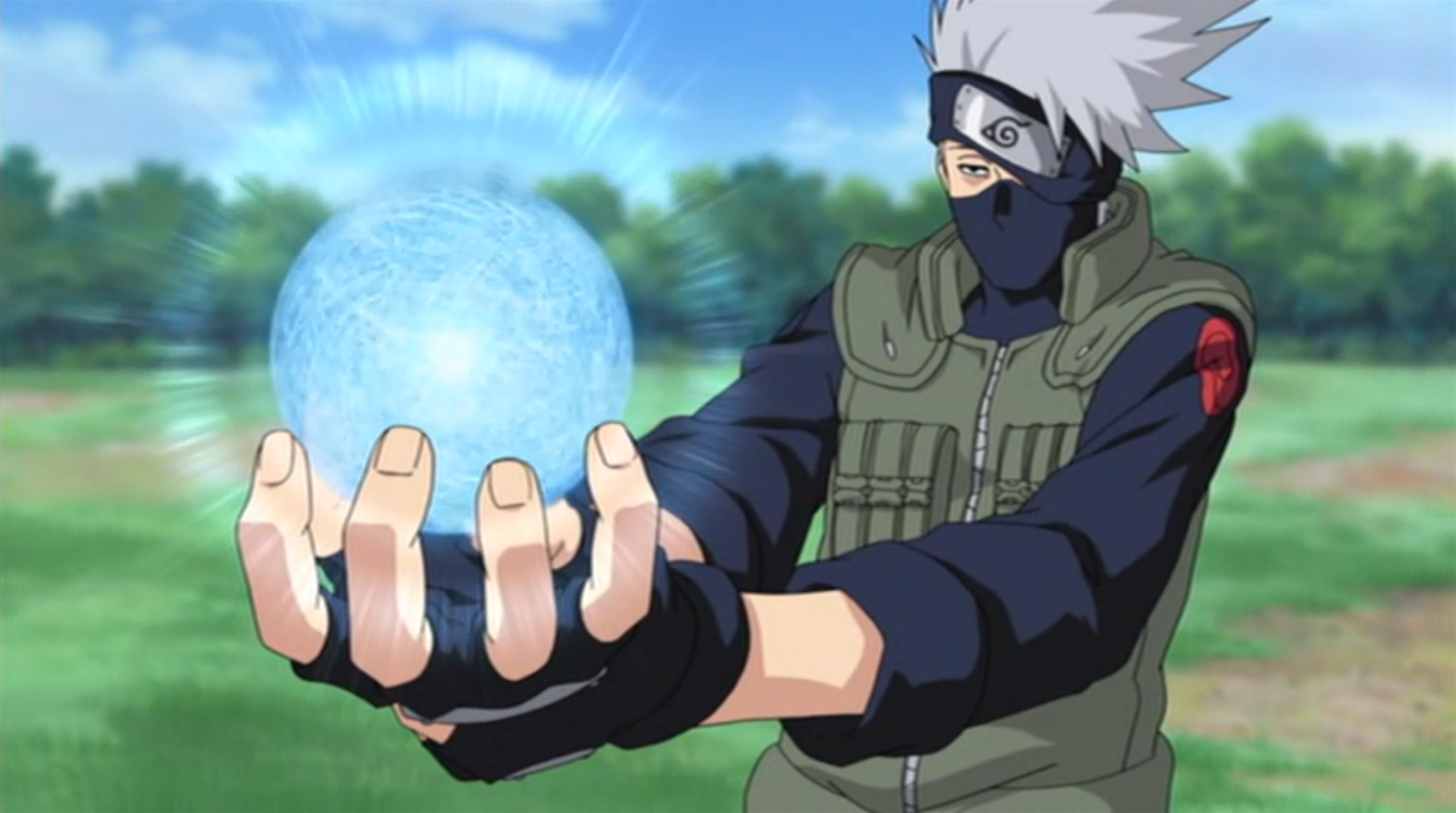 Name:
Kakashi Hatake
Age:
30
Personality:
Kakashi is calm and level headed. He's a smart ninja with a tendency to think things through before putting them into action. Years of experience have contributed to his genius on the battlefield. He may not be the most emotional, but he is shown to have a deep caring for his students and teammates, living by the idea that those who abandon their teammates on the field of battle are "worse than trash".
Universe
: Naruto
Author:
Masashi Kishimoto
Powers/Weapons:
Typical ninja weaponary.
He's got a variety of Jutsu to whips out, most of which I'm too lazy to name. However his main special attack is the chidori, a concentrated ball of lightning chakra, his natural chakra.
Jutsu List:
Chidori
Demonic Illusion: Hell Viewing Technique
Earth Release: Double Suicide Decapitation Technique
Earth Release: Earth-Style Wall
Earth Release: Hiding Like a Mole Technique
Eight Gates
Evil Sealing Method
Kamui
Lightning Beast Running Technique
Lightning Cutter
Lightning Release Shadow Clone
Lightning Transmission
Multiple Shadow Clone Technique
One Thousand Years of Death
Rasengan
Shadow Clone Technique
Silent Killing
Summoning Technique (Ninken)
Summoning: Earth Release: Tracking Fang Technique
Water Clone Technique
Water Release: Great Waterfall Technique
Water Release: Water Dragon Bullet Technique
Water Release: Water Encampment Wall
Water Release: Water Shark Bullet Technique
Kakashi also has the ability to use the Sharingan, a powerful that allows its users to copy their opponents movements and attacks.
Source:
Jutsu List
http://naruto.wikia.com/wiki/Kakashi
Other:
For the majority of Kakashi's life he was orphaned, his mother having died young to some unknown cause, and his father to suicide. He claims most of his close friends have already past.