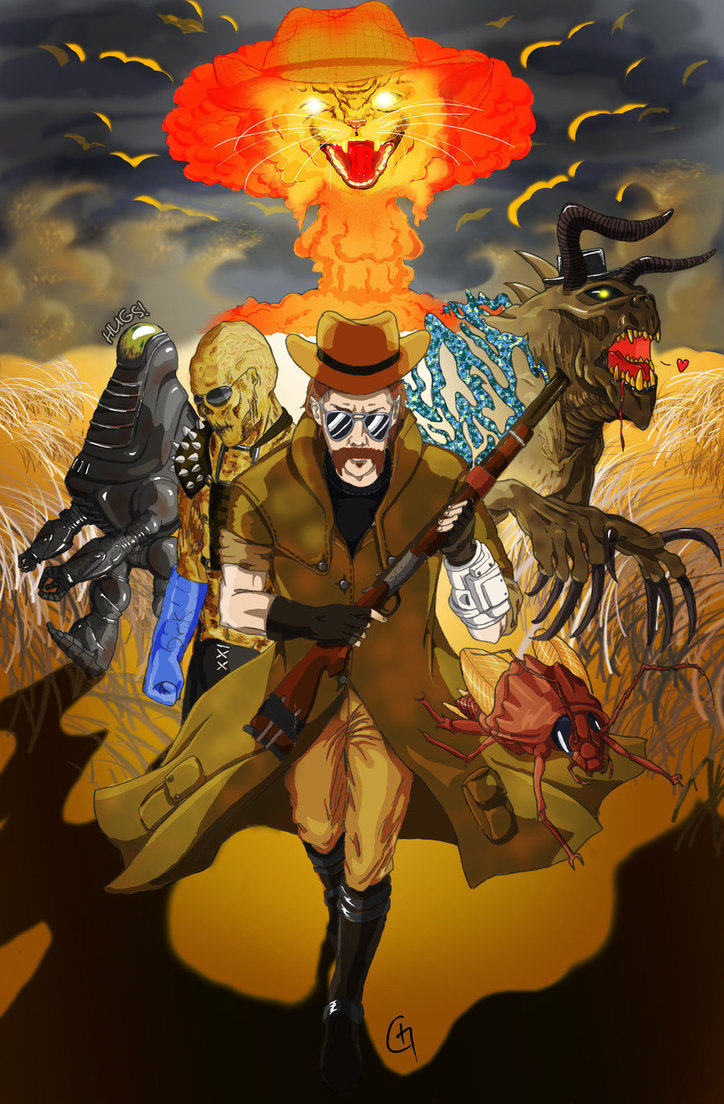 Name:
Albert C. Breach
Born:
226?
Race:
Human
Description:
Albert has a Doomrider mustache & Back Blast hair. He always wears Sunshades, a Duster & a Cowboy hat as he prefers these to "crappy clothing".
Personality:
Albert tends to talk to himself about "Fiver McDivers", "Mods" & other random gibberish. He has a hatred of Radios as he once got brainwashed into doing "unplesant things" for them. When he is forced to kill somebody, he always shoots their head into bits to "Prevent them from re-animating as Zombies".
---------------
Clothing:
Sunshades
Duster
Cowboy hat
Weaponry:
---------------
History:
The life of Albert C. Breach is a difficult one to study. This is due to the fact that he usually spins tales & lies about his background. Therefore we have to piece together his life story via the truth & legends:
Albert C. Breach was born sometime in the 2260s to Caleb McCaffery & an unknown mother. It is believed that Caleb was involved in Bioengineering.