~--~Portrait~--~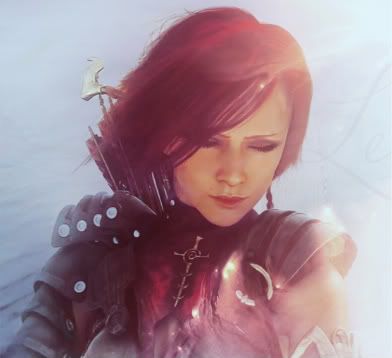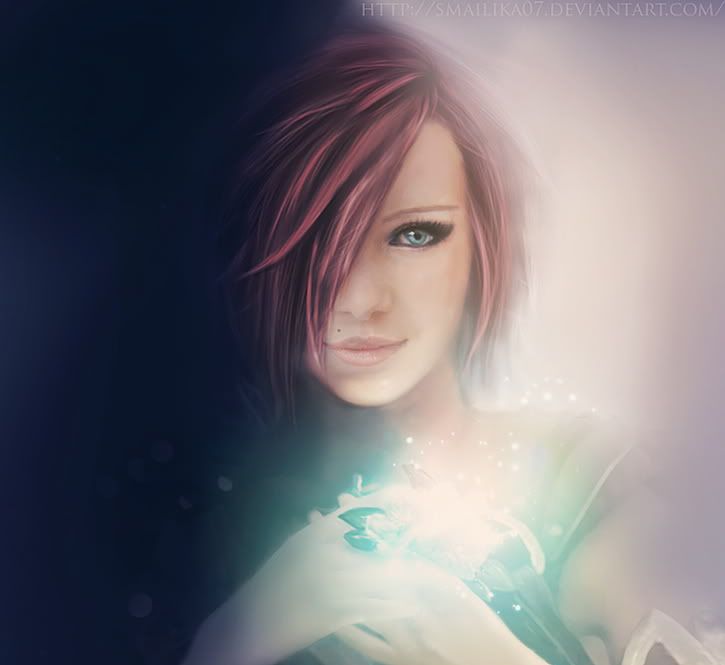 ~--~Basic info~--~
Name: Andraste DeVante
Race: As'var
Sex: Female
Sexuality: Bisexual
Religion: Reincarnation
Family: None
Home: Bersia, The Delishian Woodlands
Class: Ranger/Bard
Hobbies: Writing poetry, Singing and playing the harp or lute.
Favorite food: Strawberries
Morality: High
Alignment: Good.
Education: Scholar, graduated from the Chantry university of Dalewurth
Social class: Noble.
Resources: Wealthy.
~--~Physical info~--~
Weight: 145lbs
Height: 5' 1"
Hair color: Red.
Hairstyle: Short.
Eye color: Icy blue.
Skin condition: Radiant, smooth with freckles
Skin color: White or tan pending on season.
Body type: Toned
Scar: None
Tattoos: None
Piercing: None.
Birthmarks: Aside from freckles, none.
~--~Stats~--~
This is done using percents. A hundred percent being maxed unless equipment or skill increase it. Strength may exceed normal 100% output if certain plots enhance it.
Strength= Physical strength.
Constitution= Regeneration rate and overall health.
Endurance= Resistance to environmental hazards and toxins.
Dexterity= Dodge rate, reflexes, balance, range and defense.
Speed= Running speed and swimming speed.
Wisdom= Magic and concentration. The higher percentage quicker the thinker the character is and more observant
Intelligence= Magic pool as well as general and advanced knowledge.
Luck= Her ability to unlock locks and disarm traps as well as gamble.
Strength- 69%
Constitution- 78%
Endurance- 70%
Dexterity- 92%
Speed- 89%
Wisdom- 79%
Intelligence- 78%
Luck- 70%
~--~Weapon and armor~--~
Weapons proficiency- Bow, Short sword, Dagger, Hand to Hand and Crossbow.
Armor proficiency- Light armor and shield.
Armor.
Head: Nothing
Chest: Chantry ceremonial royal leather garb.
Legs: Chantry ceremonial royal dress. (short)
Hands: Chantry ceremonial royal leather gloves.
Feet: Chantry ceremonial royal leather boots.
Belt: Chantry ceremonial royal belt.
Accessory slot 1: Andraste's mother locket
Accessory slot 2: emptied
Accessory slot 3: Emptied
Weapon.
Primary close range: Short sword of eagle thorn. (Silver)
Primary long range: Longbow of wither root.
Ammo: Frost, fire, poison and silver arrows.
Secondary close range: Dagger of Anubis. (Steel)
Secondary long range: steam powered pistol crossbow.
Ammo: Lightning, poison or normal bolts.
~--~Abilities/spells~--~
Abilities.
Abilities= Skills that are either always active or skills she can activate with little concentration and time.
Beast tongue (Active)
Spider climb. (Active)
Dark vision. (Active)
Water breathing. (Active)
Cat reflexes (Active)
Nature bending. (Inactive)
Wind whisper (Inactive)
Plant tongue. (Active)
Photosynthesis (Active)
Lock picking (Active)
Disarm traps (Active)
Set traps (Active)
Alchemy (Active)
Poison making (Active)
See invisible traps (Active)
Detect key (Active)
Detect magic (active)
Detect life (Active)
Detect enchantment (Active)
Spells.
Spells= Skills that must always be activated and require time and concentration.
Shape shifting.
Earth bending.
Heal.
Regenerate other.
Dispel
Cure poison.
Mend.
Leap frog.
Slow fall.
Levitation.
Water walking.
Poison.
Acid spray.
Ray of enfeeblement
Spectral hand.
Telekinesis.