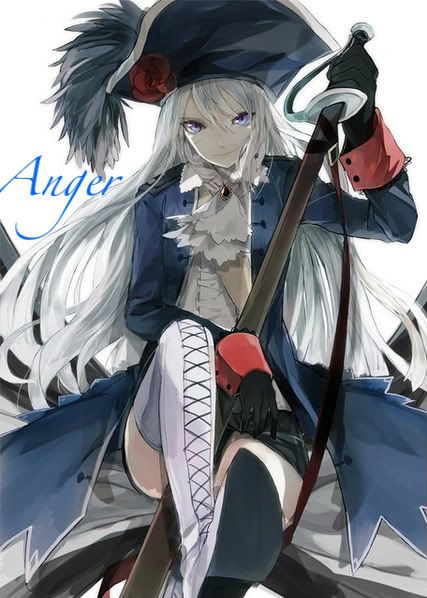 Name: Anima Kessler
Age: 24
Race: Human
Powers: able to summon a spirit of anger to help her when she desperately needs it.
Equipment: Everything in the picture except for a different sword, a blind man's nodatchi instead of the saber. The nodatchi's hilt and sheath are both white. There is no hand guard on the nodatchi.
Anima grew up on a pirate ship as a slave. Swabbing the deck, being beaten, typical slave stuff. Her captain was a ruthless man, constantly making life overly miserable for her. The man had focused on her. Anima would not shirk any responsibility however, always doing everything she was told to the best of her ability. As she was growing up she began to secretly train in the ways of the sword. Trained by an older slave who knew the ways of the warrior.
As she grew up and learned the ways of the warrior, a spirit came to her, offering her the ability to summon her when things get dire. Accepting the deal, the spirit of anger comes out when she needs it to. When it does, her eyes turn red, and the nodatchi's hilt turns black. However her speed becomes almost unparalleled, using an entirely different style of fighting. When the spirit is out her voice sounds like two people talking, the spirit has a slightly deeper voice than Anima's own voice.
As it is now, she took over the ship her master had left, renaming it and getting a crew. However, her crew had left in pursuit of other things. Respectfully leaving without burning bridges. But with no crew, and a docked ship, she has nothing better to do than just wander around town and talk to people, or drink, occasionally doing odd jobs for others. Being a former slave she didn't believe in having slaves on her ship, which actually dissuaded most of her crew. So she is all alone then.