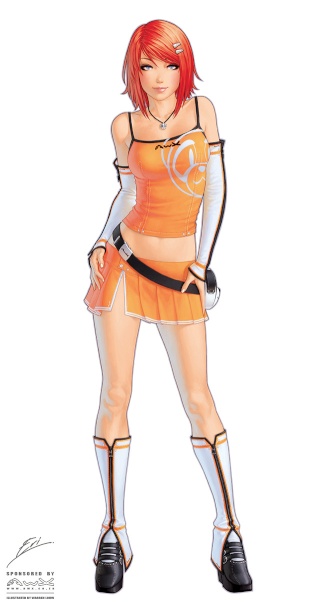 Alright ma'am. I've read your file, and ONI seems to agree with me. You are deemed fit for enlistment and conversion to the Spartan 4 section of the UNSC Spartan Branch. First, I need you to answer some questions. Okay?
First up, some basics. *Types into holographic interface* Ready? *Anna nods, standing at ease*
-BASIC INFO-
What's your Name?: Annalith Hawk. Just call me Anna, off the record, of course.
Alright, Age?: 19. I know, I know, young, but trust me, my skills make up for it.
We'll see. What is your rank?: Commander.
Branch you are transferring from?: UNSC Army.
Unit?: 59th Special Warfare / Asymmetrical Action Division.
Nice, I knew a guy in there. Good to have one of you around.
Anyways, Place of Birth?: Mount Craine, Brittania II, Epsilon Rho system.
When was this?: July 7, 2538
Currently stationed at?: Camp Phoenix in Texas. Back on Earth.
Alright, that should cover the basics. *Taps on holographic interface again.* Physical data. Same as the last, okay? *Anna nods once more.*
-Physical Data-
I don't want you to feel akward when I ask these things, okay? It's just so that we can fit you into your armor and give you the proper modifiers. Thanks.
Okay. *Cracks knuckles* First up. Height?: I am 5 feet 11 inches.
And weight? Please, don't lie, this is for your benefit.: 140 pounds.
I wont ask for your breast measurements. I'll let the fitters do that. *Anna blushes a bit* "I'm not that big." I know, I know. Sorry, don't hit.
Anyways, Eye color?: Blue.
Hair color?: Red.
Lovely shade too. Any physical problems?: None that I can spot easily.
Scars?: One on my inner right thigh.
Ouch. Tattoos? Don't worry, we wont take em off.: I have my unit badge tattooed to my back.
That should do it for now. Come back later and I'll get you in with Dr Glass for a thorough checkup and such. *Anna smiles, and leaves* Damn, if every Spartan looked that good, I'd join em. "I heard that, Staff Sergeant!"