Age: Looks to be 20
Eyes: deep Blue
Race: Unknown (Sangsue)
Gender: Female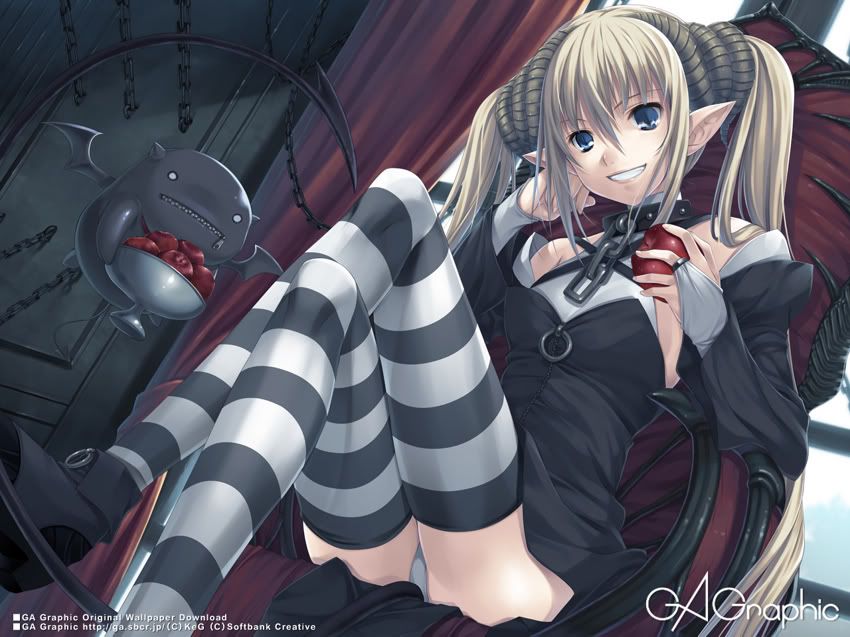 Mysterious, sharp, sadistic, witty, cruel and unusual, shes pretty much a dark mass of evil wrapped in a beautiful bow.
Annabell has in her palms powerful hardened spikes with multiple barbs attached to a long black tendril, once the spike leaves her hand the barbs deploy making the wound she inflects wider and deadlier, a recent metamorphosis has made the barbs able to contain a deadly toxin that resembles that of a death adder, though there is no anti toxin that exists for it. When the spikes are not being used to rip holes in prey or enemies they are hidden in the child's wrist with no evidence that they exist. Along with her wrist tendrils, Annabell also as acquired a tail with a single barb, though not poisonous, the end is incredibly sharp. Said tail can be seen in the picture, curling on the left.
Her past is as mysterious as she, nearly no one knows, save for a couple of her own species, nor does she talk about it, shes a 'here and now' person so dwelling on the past isn't her thing, she simply moves on not caring. Annabelle recently underwent a metamorphosis, her body aged to a that of a young woman's and may remain in this state for a very long time, she also has taken on the path of a dutches, though she still has the tendrils in her wrist and a tail with which to fight.