Name:
Archerus "Archy" Magikhulas

"I don't care who you are or what you want. I'm just warning you, before you do anything rash. Now, are you nice, neutral, or an enemy?"
Age:
19, when she disappeared. Now, she is 24.
Born on:
20th of Evening Star. 20th of December.
Birth Sign:
The Thief- The Thief is the last Guardian Constellation, and her Season is the darkest month of Evening Star. Her Charges are the Lover, the Shadow, and the Tower. Those born under the sign of the Thief are not typically thieves, though they take risks more often and only rarely come to harm. They will run out of luck eventually, however, and rarely live as long as those born under other signs. Those born under this sign have a natural ability to sense danger, known as the Akaviri Danger Sense/Sanctuary.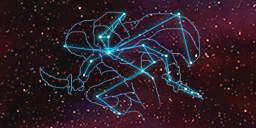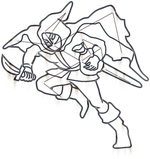 Stone:
Archy chose the Shadow Stone as her guardian stone. She is blessed with the power to become literally undetectable when she activates it, and she is in shadows. The shadows curl around her and she becomes invisible, then her body heat stops radiating beyond the shadow cloak and mer mind can't be sensed. Things like her smell, and footprints (She never leaves behind footprints, though) from before activating this power can still be sensed.
Gender:
Female.
Race:
3/4ths Neko. 1/4th Khajiit.
A more in-depth.
Her grandfather was a Khajiit from Morrowind, and such she was gifted with it's birth sign. But her grandmother was a Neko, her mother a Neko, and her father a Neko. She's lost a lot of Khajiit blood, and such doesn't look like one, but she's kept the dagger, sneak, light armor, ect. skills from that bloodline.
Occupation:
Thief, but she isn't a mediocre. She's excellent. Very, very, very good.
Theme Song 1
Skills:



Sneak-

"Sneaking is the art of moving unseen and unheard. Highly skilled sneaks can often hide in plain sight." She is an expert sneak. Able to be extremely stealthy, tread so lightly she makes no noise, light and sensitive feet to detect traps or anything that might give her away... Stick, for example. She can be completely silent, even her breathing is inaudible. She can evade, roll to the side, and emit little sound doing it. She also has been taught alot about human's minds about how they detect people. For instance, most often people see what the expect to see. If they don't expect you, odds are they won't. Also, subtle movements could give you away, and never to tense up or be rigid.


Reflexes-

Seemingly supernatural, she can see thing is slow motion if her Avakari sense alerts her, eneabling her to do things such as catch bolts and arrows, and even flick a bullet off of her blade.


Lockpicking-

"The art of Lockpicking is used to open locked doors and containers quickly, stealthily, and most important, while keeping your head." With quick hands, high knowledge of locks and the tools required to pick them, and sensitive soft hands, she makes an expert lockpick.


Poisons-

"Those with the knowlege of poisons can have their lives saved... Or ended... Quickly." She has a nice amount of knowledge about poisons and uses them when she's to assassinate someone.


Light Armor-

"Lightly armored means light on your feet. Smart." Her 'clothes' are actually leather armor, light and quiet. Though they can be easily sliced through with quality steel and the 'armor' doesn't even cover that much of her, it's better than nothing. She's agile and can easily defend herself, though, her armor is also custom fitted for her so it moves loosely but not too much so. It also basically unhinders her and weighs very little.


Pickpocketting-

"The stealthy art of picking an unsuspecting target's pockets. A skilled pickpocket is less likely to be caught and is more likely to find valuables." Light fingers, misdirection, and an all-together perfect touch makes her an excellent pickpocket.


Speech/Persuasion-

"The skill of persuasion can be used to get better prices from merchants and persuade others to do as you ask. It's also helpful for if you get caught." SHe's an expert lyer, and a quick thinker. She can easily come up with a convincing, yet fake, story. Also the ease at wich she holds herself and her weapons can be intimidating, unless she's going for the different approach. In which case, she can be quite alluring and attractive... If you know what I mean.
Abilities:
Aside from her almost supernatural skills she uses as a thief, she has few small magics that are used by her kind. One such, would be the fact her hair and eyes change color. Also, her Danger Sense ability lets her have an almost supernatural sixth sense, almost a primordial instinct.
Description:
Normally amber eyes change color giving off her mood. They change between amber, green, gold, purple, silver and blue. Her hair also changes black or silver from it's normal dirty blonde/tan color, this she can control. Other than that, she wears her light thief armor, and carries herself in a confident manner. Anyone who sees her with a dagger in her hand, or without, can tell she knows how to use it.
Picture:
How she looks casually:

Equipment:
Her armor, her lockpick tools, and a small black dagger. If asked, she'll say it's a beautiful mixture of Obsidian and Skyrim Ebony, with a dakr crystal coating. the blade is harde enough to slice concrete like butter and has never gotten a nick. probably never will.
Personality:
She can be a nice and likeable, maybe even lovable, person when she isn't being a thief or assassin. She doesn't do it for fun... Okay, she steals because she can't resist the challenge. She always gives it back, or gives it to someone more deserving She calls it 'Borrowing' or 'Liberating' instead of stealing. But, as a thief and in multiple thief guilds, she does have assassination and thievery jobs.
Relationships:
None, at the moment.
History:
Archy spent much of her time upon reaching Terra as a thief and Assassin in many guilds, then for a while she just disappeared. When she showed up again, she had even MORE honed powers, and her shadow doesn't appear to be one of herself, but one shifting into the forms of many different goddesses. Namely, Nocturnal.
Other: