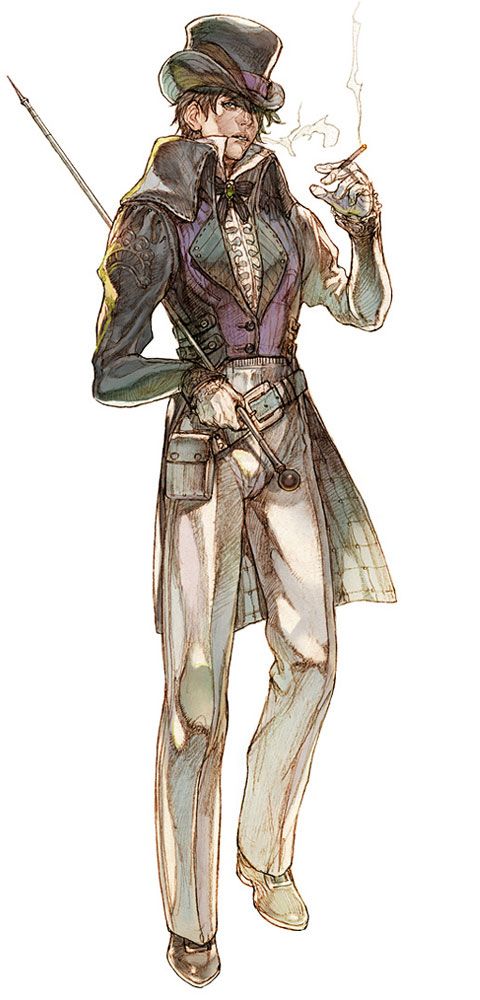 Arden Sil Maximoff
Low Lord of the City
---
PHYSICALITY
---
Summery:
What kind of man lives in a world were there are little to no consequences and all one can do is think about themselves? Truly does man even deserve the pity that was brought upon it by those who sit much higher than him or even by those who are further down the chain? These are simple truths one must keep in mind when it comes down to the art of magic and the essence from which it comes. Many can claim to have a connection to such a force and there are even those who believe that the arcane itself is nothing more than natures fluke trying to catch up with itself. I on the other hand disagree and propose that for the truest of practitioners the arcane is a mystery of the blood that should be studied and made viable to all who wish to wield its awe inspiring powers. Lest of all my employers will have you believe. Mars Corporation is a rather fickle thing when it comes down to it.
General Info
Hair:
Short and wild black hair.
Facial Hair:
None.
Eyes:
My eyes are deep blue.
Build:
Thin and lightly sculpted.
Height:
6 feet on the dot.
Weight:
149 pounds.
Body Markings:
Upon the back of my left hand is a mark left by the Shadow Lord Shabot-Urn.
Name
I am Arden Sil Maximoff.
Nickname
I have none to my knowledge.
Title
The Low Lord.
Race
Human.
Visual Age
I am 21 years of age.
Factual Age
In truth I am actually 24.
Gender
I am clearly male.
Sexual Orientation
Many noble lords and ladies have there own little quirks about them. I just so happen to enjoy both parties just as equally and the festivities that normally occur afterwords.
Class
Sorcerer
Specialization:
A party favorite of mine I suppose. Illusions are a rather illuminated art to master.
---
MENTALITY
---
Personality:
Would you believe that in all the time I served any masters before me or as of right now that there is still a certain degree of respect I have for others? Truly I am the man who would hold the door so that you may tread on by in desperation to reach your final goal only to wait for my orders to remove you from this pitiful existence, mind you I will be polite about it. There are certain rules and precautions I think one should follow in order to be successful in what they do. From what I can say about myself though it would be that though I am born of a superior upbringing I do appreciate all the little things that most would neglect. While others might not think much of their subordinates or while some think little more of them as slaves or tools I would like to think that they are still people and deserve the utmost respect if I am able to get them to do as I wish. It is these subtle manipulations that I find myself enjoying the most as if it is a guilty pleasure I keep secret and hidden away from the world.
Quirks
Though I carry a rather luxurious silver pocket watch I am afraid that the time piece itself is not in working condition. I understand that when I pull it out to look at the time it always remains at 4:00 in the afternoon and I do not have the heart to get it repaired as I see nothing that is truly broken but altered.
Moral Alignment
For those who do not yet understand me I only blame the complexities of society and the strains that it has put upon on moral understanding of the human psyche and its destruction of the modern world itself. Pondering for countless hours as to were I stand is another thing entirely but I assure you if anything the quote I might adhere to the most would be, "Good, Bad, I am the man with the gun." I do not wish to place myself on either side of any line as it would not define who I am but as to what I would become. A hero of truth and justice or a monster of deceit and death. No to put it quiet simply I think of myself as the middle ground.
Goal
Besides spreading the understanding of that which is arcane in nature and increasing my own personal power by that of knowledge or wealth.
---
ARMAMENT
---
Head
Though one would imagine that many practitioners wear silly wizard caps that come to a point I am not so crass as to neglect the styles of my brothers and sisters of my home. No instead the top hat which I wear upon my head actually houses two specific arcane manifestations of powers depending on which way I bring my fingers across the brim. If I move my pointer and thumb across the brim of my hat from left to right I have within a rather spacious portable hole that connects through a small network of portals to many small trinkets I have collected and tossed within over the ages. If I am to bring my pointer and thumb from right to left I am able to connect to my home directly so that I am grab something personal if I have so forgotten it on my way out. A rather useful trick if I do say so myself.
Neck
This old pendent? A family heirloom from a long forgotten past that I have yet to discover. From what I could trace back in my family line there was a duel between a relative of mine, a Mina Hoarcrux, a woman who has been lost to history and a rather powerful wizard who called himself Bigsby. Needless to say Mina won and in return she was awarded with a stone that sparkled in the light of day and felt warm to the touch. The enchantment that was placed upon the stone was one of elemental protection and seems to only work when whoever uses it calls upon a specific brand of protection. The only downside to it that I can find is that though it does protect against specific elements it does seem to make its owner weak against others for a time.
Chest
To put it quiet simply I am wearing what many lords and ladies at the academies of arcana call the Regalia of the Archmage. Truly a marvel as it when I first came upon it was a rather gaudy mess of jewels and colors but upon wearing the outfit it conformed to my styles and I felt the serge of energies that it provided. Besides allowing me to cast an array of rather useful spells I have noticed that my spellcasting seems to be easier and almost silent while I wear the regalia. On another note it seems that the inside material has many wand and scepter loops that seem to conform to my body allowing me to hide a rather exquisite arsenal of wands and potions if needed.
Hands
One will notice that a gentleman like myself has rather unique tastes and the two rings that I wear on my left hand will radiate with arcane magic like the rest of my attire if someone is honestly looking for it. The ring that sits upon my middle finger is a silver band with a rather unique diamond that is called a moaning diamond, rightfully named such as it does moan and groan, but it is not in pain nor does it contain any souls as it mimics the sound of earth and stone being forcefully shaped by the arcane. In essence the moaning diamond allows me to alter and change stone of any kind or just dirt alone and shape or move it to my hearts desire for hours on end before it must rest and recharge itself. The other ring which I wear sits upon my ring finger and is most dear to me as it is a black band and weighs heavy upon the hearts of men and mer who would it. In itself it is a spell storing device which allows me to harness the powers of spells I have cast or those of others and store it to use at a later time be it upon my foes or friends.
Right Accessory
A man is nothing without the company of his walking cane, a icon of status in some places I assure you, and without this particular item I could recount many terrible times without. This however is no ordinary gentleman's cane as it is also the symbol of my status in my practice. It is in essence my staff, equivalent to most wizards I suppose, and it allows me to focus my casting of spells. The small orb that sits atop of my cane allows me to contact the many lords who I have made binding contracts with so that in case something is a bit to much for me I can simply step out to the back and let my summons take care of the situation.
Left Accessory
If I am without a cigarette in hand then I am nothing especially considering I have a rather nasty addiction to substances that have a snippet of magic backing their potency. I keep a silver housing box for my little addiction inside my regalia in a small pocket that sits over my heart.
Waist
Sitting upon my hip is a small spell component bag that I had personally commissioned. It houses all the odds and ends I need for more specific spells that require material components instead of the push of energies.
Legs
Just a simple pair of trousers that I find compliment the entire ensemble.
Feet
Yes I know they do not look like much but I assure you that these shoes are the real deal when it comes to quickly striding across great distances in class. The Shoes of Thunder-stride are wrongly named as they do not emit a thunderous sound when one simply goes out and about for a walk but actually give the owner the appearance of a lightning bolt when he needs to hurry to a specific location. Almost like the gods themselves were to move about in a rather silly fashion allowing everyone to see them in all their glory.
---
BACKGROUND
---
Group Affiliation
Faction
Factions? None besides the pacts I have made and I would hardly call them such a thing. Just polite is all.
Marital Status
Single.
Relatives
None.
Origin
High Born.
Social Rank
Noble.
Occupation
Teacher.
Blood Pact
Shadow Lord Shabot-Urn. The Elder Elemental Akanatur.
Bio/History
So begins the story that I find myself recanting for time and time again as many people after they hear this either know to much and in the end try to kill me or they find themselves dull by the end of the experience, neither of which I wish for any man. No instead I think I will just recount the days of my youth leading up to this after both my Mother and Father were killed in a fire that destroyed my home and left me without a single coin to my name. I was a fairly innocent child at the time of the tragedy and was taken in by the family eccentric who later sold me off to some pimp when his own fortune was running low. I served in a bordello that doubled as a boarding house from time to time so that the authorities at the time would be none the wiser. I was cast out in the world due to the fire at age 9 and grew into a world filled with whores and disease by age 12. Though my years of staying under that roof taught me many things about the secrets of men and women I always found that my eyes tended to wander from place to place until I matured enough to realize that I was gifted with the abilities of sorcery. It was roughly around seven years later when I had acquired enough money I left the boarding house to make my own dreams and riches and used every last coin to study my abilities and grow stronger. Age 24 I began my own business and started to amass enough coin to buy out every housing district that my world had to offer and here I am now.