Age:26
Gender:M
Race:Sethion, a human like race that cannot breath oxygen, so most of them where suits that vent Argon to their 'gills' on their necks. They also have four eyes.
Role:A former Jedi that turned away from the order and began making credits as a mercenary
Nuetral
Description: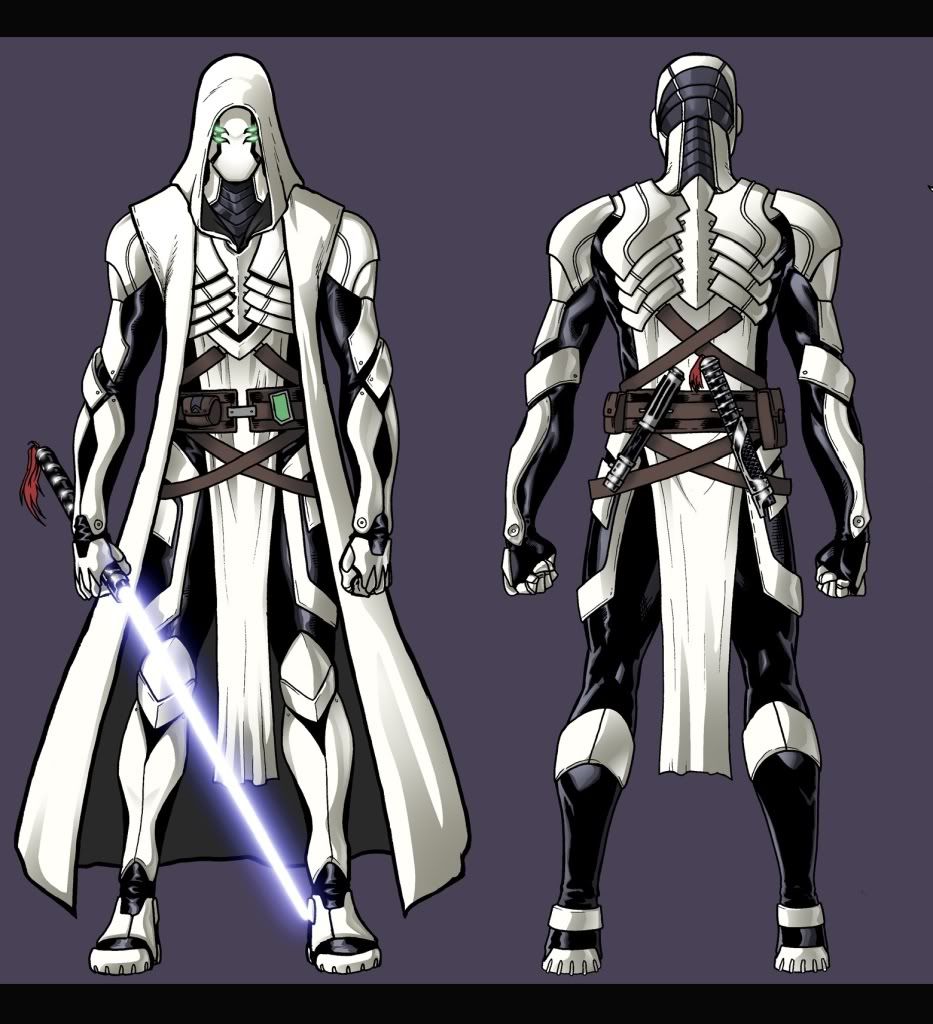 A Sethion warrior.From head to toe he is clad in briliant white armor. He stands at 7 feet tall. He sometimes has on a cloak that covers his head and the his back.
Personality:Ashan is rather distant and growls alot if you attempt to speak to him. The only way he will speak to you is if he wants to speak to you.
Weapons: Three light sabers. Two are blue and the third is a short yellow saber. He also has a blaster rifflethat he rarely uses. Then of course the force.
History: Ashan was a rather good student at the jedi academy and made an even better padawan, but his master was killed by a party of Mandalorians. He stayed with the order until his 26th birthday when he left suddenly to everyone's suprise, now most jedi are searching for him to either strip himof his powers or bring him back to the order.
Other: He can make light sabers with ease, as well as hack computers and repair other things.