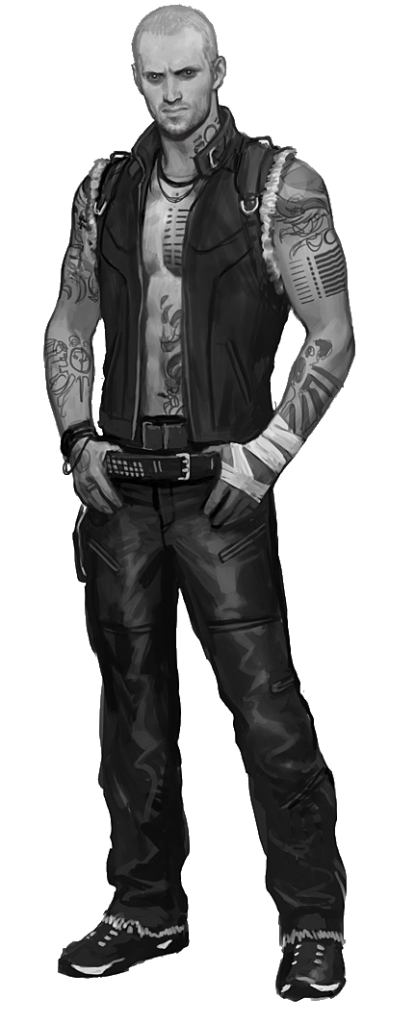 Benjamin Dullhan is a biker. Not just any biker, he rides a Harley whose exhaust smoke glows an eerie green, a sawed-off Remington 670 loaded with shells, and almost consistently wearing his blood stained jacket. Ben is rather easy to get along with, despite knowing far too much about the inner workings of a motorcycle and the paranormal.
Benjamin also cannot die from any inflicted head wound, wither carved, cleaved or shot. Golden swords and bullets might work, but if it's gold, it'll have him running into the hills. Benjamin is certainly no golden child.
The biker also has a taste of the dramatic. His leather jacket is black with a vibrant green skull with the words; Gan Ceann underneath it, a strap for holding an axe, a back holster for a shotgun and a larger-than-life size rusted steel chain mounted to his belt and pocket. Ben is certainly the embodiment of a biker fantasy, just a slightly twisted one.
From a time long ago.