____________________
Bjorg Folkvar
____________________
The Dragonborn
____________________
____________________
Personal Information
____________________


Full Name
Bjorg Folkvar

Description
Bjorg is an adventurer, swordsman, master arcane blacksmith, and sellsword. He is also Dovahkiin, a man born with the soul of a dragon, and a user of the Thu'um.

Age:
26

Gender:
Male

Race/Main:
Human

Race/Sub:
Nord

Honorifics|Titles|Nicknames
The Dragonborn
Harbinger
Ysmir, Dragon of the North

Sexual Orientation:
Heterosexual

Birthplace:
Helgen, Skyrim, Tamriel
.
Date of Birth:
3rd of Last Seed, 4E 175

Marking|Tattoos|Piercings:
Claw scars on the side of his face.

Height:
6' 1"

Weight
250 lbs. (without armor)

Physical Condition:
Fit, athletic, burly.

Current Residence
Whiterun, Skyrim, Tamriel

Former Residence
Helgen, Skyrim, Tambriel

Family/Relatives:
None

Friends/Comrades:
Various people in Skyrim
Violet

Enemies
Various people in Skyrim

Rivals
Various people in Skyrim

Organizations/Tribes/Clans:
The Companions
The Stormcloaks
The Greybeards
The Blades

Former Affiliations:

Disabilities:

Personality:
Bjorg is generally kind and friendly at heart. He always tries to do what is right, and is also willing to help those in need. However, in combat, he is ruthless and without mercy.

Likes:
Good ale and mead, blacksmithing, and honorable combat

Dislikes:
Dishonorable people, thieves, and assassins

Psychological Condition:
Stable

Alignment:
Lawful Good with Neutral tendencies.


____________________


Equipment


____________________
:Attire:
Cloth and wool clothing
:Protection:
Dragonbone Ebonsteel Armor
:Weapon(s):
The Oblivion Blade
Ebony Bow
Fiery Soul Trap:
When struck by an arrow, the wound bursts into flames, causing fire damage. In addition, if the target is killed within seconds of being struck with an arrow, their soul is harvested and placed in an empty soul gem.
Wuuthrad
Elf Bane
When battling against elves, Wuuthrad becomes more powerful and deadly.
:Accessories/Misc:
Amulet of Talos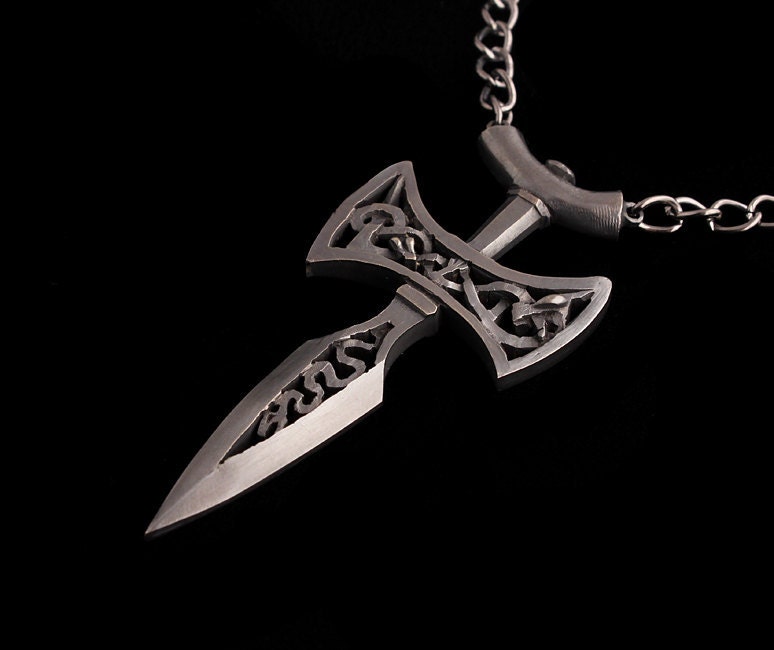 Ring of Stamina
Silver Amethyst Ring
____________________
|Abilities|Traits|Racial|
____________________
Thu'um
Animal Allegiance
"A Shout for help from the beasts of the wild, who come to fight in your defense."
Aura Whisper
"Your Voice is not a Shout, but a whisper, revealing the life forces of any and all."
Become Ethereal
"The Thu'um reaches out to the Void, changing your form to one that cannot harm, or be harmed."
Clear Skies
"The world itself yields before the Thu'um, as you clear away fog and inclement weather."
Disarm
"Shout defies steel, as you rip the weapon from an opponent's grasp."
Elemental Fury
"The Thu'um imbues your arms with the speed of wind, allowing for faster weapon strikes."
Fire Breath
"Inhale air, exhale flame, and behold the Thu'um as inferno."
Frost Breath
"Your breath is winter, your Thu'um a blizzard."
Ice Form
"Your Thu'um freezes an opponent solid."
Kyne's Peace
"The Voice soothes wild beasts, who lose their desire to fight or flee."
Marked for Death
"Speak, and let your Voice herald doom, as an opponent's armor and lifeforce are weakened."
Slow Time
"Shout at time, and command it to obey, as the world around you stands still."
Storm Call
"A Shout to the skies, a cry to the clouds, that awakens the destructive force of the world's lightning."
Summon Dilonbienaus
"Dilonbienaus! I summon you from the Realm of Death! Come forth in my time of need!"
Throw Voice
"The Thu'um is heard, but its source unknown, fooling those into seeking it out."
Unrelenting Force
"Your Voice is raw power, pushing aside anything - or anyone - who stands in your path."
Whirlwind Sprint
"The Thu'um rushes forward, carrying you in its wake with the speed of a tempest."
Blasmithing
He can craft a large variety of armor and weapons, including iron, steel, dwarven, orcish, and ebony. There is rumor that he also knows the secrets to forging daedric and dragon arms. Bjorg is a master blacksmith, and his work is very sought after.
Enchanting
Bjorg is an artisan enchanter, enabling him to endow many kinds of enchantments on weapons, armor, and trinkets.
©2011 Wolven[OC] (BBC Coding/Design) - Roleplay Gateway. All Rights Reserved