Candra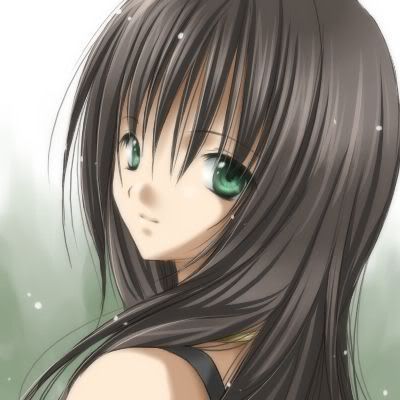 Age
: 19
Sex
: Female.
Appearance
:
She is a pretty short and small girl. She stands about five foot three and has a very voluptuous body
.
She has a pretty rounded face, high cheekbones, a small straight nose, and almond shaped jade green eyes. Her skin is very pale and it seems to glow with a brilliant luminescent shine.
Her hair is a dark inky black and has slight wave to it. She is known to straighten it or pull it back in a pony tail from time to time.
Personality <3
Likes
:
Her dog <3
Nature <3
Love <3
Animals <3
Music <3
Her family <3
Dislikes
:
Her brothers girlfriends = [
Rainy days = [
Rude people
People trying to change her = [
Not being able to do what she wants to do
Fears
: Spiders!
Snakes
Rats!
Little Known Facts
: S
he loves to work with animals and underneath her hard exterior is a really nice and caring girl.
Secrets
:
She is a werewolf and
Personality
:
Normally nice to everyone. She loves animals and loves to help them. . She hates if someone who tries to change the way she is or the person she is.
Skills
: [
She can help a lot of different types of animals.
Hobbies
: She likes to run, workout, dance, and sing
History
[color=#400040]
Family
:She has no other siblings besides her annoying brother
Beliefs
: She doesn't really have any beliefs...
History
She has been known to follow what ever someone tells her. She likes to please people and make new friends or something more. She will gladly fight for that person she loves to the death. Her last relationship ended badly when she was sold to someone to be a slave for them. She was beaten and made to do all sorts of extremely messed up and horrible things. She normally goes for the overly nice and timid types.