Accessing database…
Access granted
Enter search
Charlotte Giornio
Searching…
Being found
Loading
5%
20%
47%
62%
99%
Search successful
Age:
ERROR
Gender:
Female
Race:
Human
Ethnicity:
White
Profession:
Immortal
Alignment:
Chaotic Neutral
Height:
4 feet 3 inches
Weight:
41kg
Hair:
Blonde, Long
Eyes:
Blue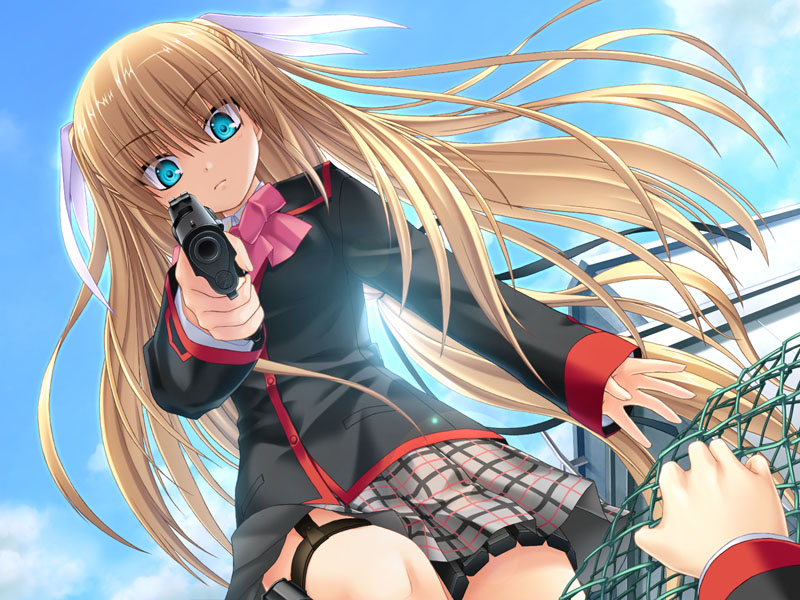 Clothing:
Black uniform with pink bow and grey plaid skirt.
Weapons:
Self replicating nanobots that can form any type of weapon and ammunition.
Items:
None
Ayna Affinity:
N/A
Ayna Abilities:
N/A
Skills:
Immortal - Charlotte was genetically engineered to host nanobots which enable her immortality, nothing has the ability to kill her.
Marksman - Charlotte has a high skill with any gun and will rarely miss a shot.
Carefree
Weaknesses:
Rash - Due to her immortality, Charlotte has no need to defend herself which will lead to rash decisions, usually leading to deaths of her comrades.
Hostile - From her experience, Charlotte has become a very hostile person, even when seeming extremely happy and off-guard.