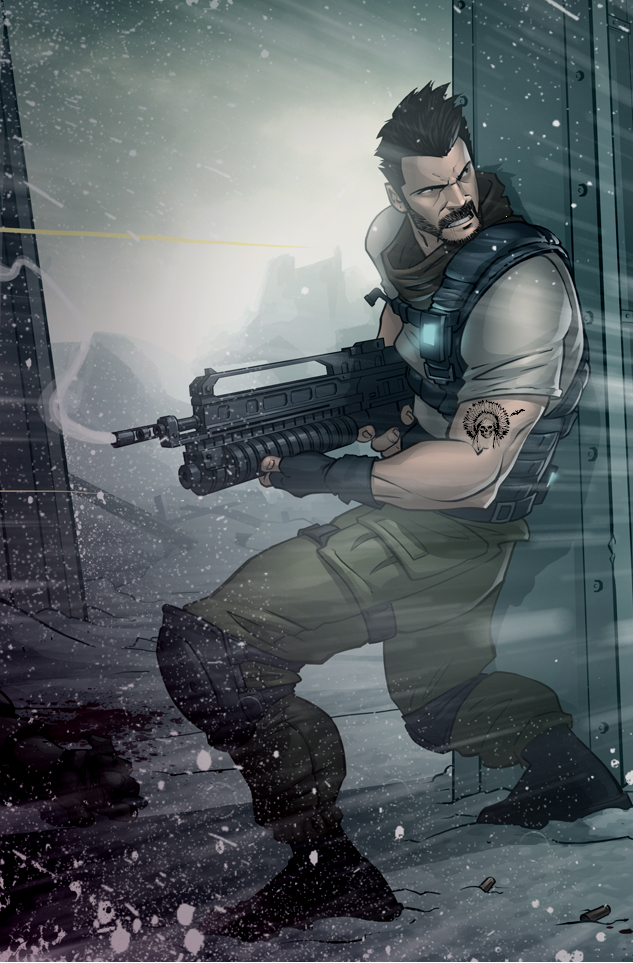 Underground mech fighting. That was a sport that everyone enjoyed on Cryo. My fondest memory is coming home from school, feeding my homework to the dog and stealing a shot from my dad's bottle of vodka and settling down to some guy beating the living shit out of another guy in a giant robot.
Course, when I finally got around to getting together the cash for my own mech and losing my first official fight put a damper on my liking of it, and it put way in the red with one of the fight organizers who knew a guy who knew a guy that would put me in the slush.
Course, that guy they knew saw something in me that could hook him up with some fat stacks of cash or he didn't want to kill a stupid teenager who was too stupid to stay away from the mech business.
Kane offered me a deal; Pay off the debt by working for him and his crew. I think he knew I'd take it, being in a tough situation like that.
Course, don't get me wrong. Kane doesn't give a two shit flying snow buzzard about me. It would give him a particular dislike if someone put a dent of the reputation of his crew and someone that hooked him up with cash carked it.
And I'd rather go naked in the ice than have a dad like him.