"I am a Rune Scrit. Not, as you may assume, a rune-writer. I do far more than doodle and copy -- I create. I've written and published many papers. Oh. That's Thermometer. He is one of my very few friends -- one of the only beings on the planet who can possibly keep up with me intellectually... Yes, I'm aware that he's a piece of animated paper. Could you comprehend advanced logarithmic theory?"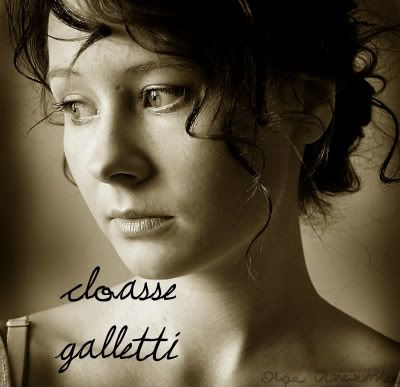 Appearance:
Average to the point of being dreadfully boring (until she opens her mouth, then you
know
she's destined to bring you hours of wrist-slitting monotony), Cloasse's physical being isn't something she takes pride in or spends any time on. With a considerable lack of body weight, physical strength isn't something that the young Rune Scrit possesses to any great deal, though she's more than capable of carrying overweight books with pages into the thousands wherever she may go.
At the top of her head sits a pile of dark curls that are usually pinned back with mismatching pins and clips - as Cloasse will tell you herself, it's difficult to read when hair keeps floating in front of her dull grey eyes. Her skin is pallid and completely lacking in any brightness that is usually associated with those in good health, suggesting that the reason behind her body structure is due to poor eating habits and a lack of real exercise as opposed to natural metabolism.
This hasn't changed at all throughout her life, from toddler to twenty-year-old, although her choice of clothing has. At sixteen, Cloasse may have looked like the victim of a seventy-eight-year-old librarian with a particular grudge against teenage fashion with drab, knee-length dresses with full-length sleeves in colours that matched her eyes or the dusty books she happened to love burying her nose in.
At twenty, however, Cloasse has relaxed more into her style (or grown out of those ugly dresses) and prefers wearing dress trousers with dainty blouses and argyle sweater vests in various colours. Her choice of flat footwear hasn't changed at all, though heels were considered so as to allow her to easier reach the higher bookshelves but... well, she couldn't walk in them at all, the store assistant implored that she stick to flats before she fell over and suggested that perhaps a step ladder would be a good investment.
As a teenager, Cloasse had individual runes tattooed to the pads of her fingers and several smaller runes inked on the inside of her left forearm. Into her late teens, however, the number of these tattoos increased with the amount of experiments that Cloasse was performing. Since it's rather difficult to explain to 'normal humans' that the runes may result in permanent damage but they won't because she's actually a very good Rune Scrit, Cloasse performs most, if not all, of her experiments on herself. As she's not dead yet, it's safe to assume that these have all been moderately successful. By the age of twenty, Cloasse has a myriad of tattoos on her body that twist from her shoulders to her ankles, all in the same dark ink.
Personality:
Typically speaking, Cloasse's personality is as drab as the rest of her. Outwardly, she can be rude and on a high horse in regards to her intelligence, though she tends to avoid social situations whenever she can manage it. That being said, Cloasse can be perfectly pleasant when faced with the right people and is usually open to relationships like any other normal person would be.
Considering her lack of real social experimentation, the Rune Scrit is awkward and perpetually confused at some of the 'odder' social customs (public displays of affection tend to make her nose wrinkle). She doesn't seem to realise at times that she's acting strangely compared to her companions but does realise that her sharp, mocking humour and comments can go straight over the heads of some and amuse others.
Equipment/Abilities:
As far as equipment goes, Cloasse uses a Guild Pen for her work. Made of disgustingly overpriced (albeit very stable) metals, the Guild Pen has a deceptively sharp nib and holds a design not unlike that of a dipping fountain pen. Where others may use a pen for writing, however, Galletti uses hers to create visible links between her magical energy (sparse as a young child and completely raw when absent from the use of runes in later life). Without the use of a Guild Pen, runes may become dangerous and provide results that were not intended.
Due to the precise and painstakingly delicate nature of runes and linking magic between the small drawings with their writer, Cloasse's magical potential is dreadfully small. She prefers to spend her time experimenting on the links between runic imprints on one's body and the difference that makes to their control over their magic as opposed to actually
using
that energy herself.
History:
Cloasse Galletti grew up in a large household, complete with library and extravagant dining room, with her parents and grandmother. Neither of her parents were terribly good at parenting, although Michele Galletti is easily identifiable as the reason behind his daughter's extensive reading and intelligence. Her mother was rarely present at home and seemed to want nothing to do with the child she had left to nannies and her mother-in-law.
It is generally accepted that this is the reason that the only Galletti child left her home, more than capable of looking after herself and far too used to being alone with her mind (and later her cat).
Following a return home, she finds a Michele Galletti who is unnaturally attentive, showering his daughter in praise and questions -- the father she had always yearned for. An initiation into the House, however, seems to set something way above her head into motion. When she returns to the city taller, lankier and still as lacking in fashion sense, it is
not
to warm welcomes.
If that wasn't enough to confuse the Rune Scrit, well... It only gets worse.