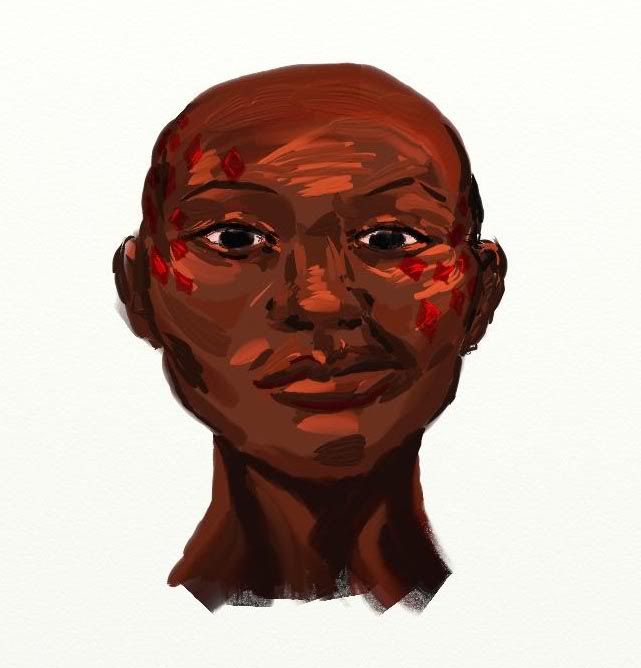 Tending to appear in many forms depending on how he chooses to disguise himself, though, when he is going without costume, he tends to take on one of two distinct forms.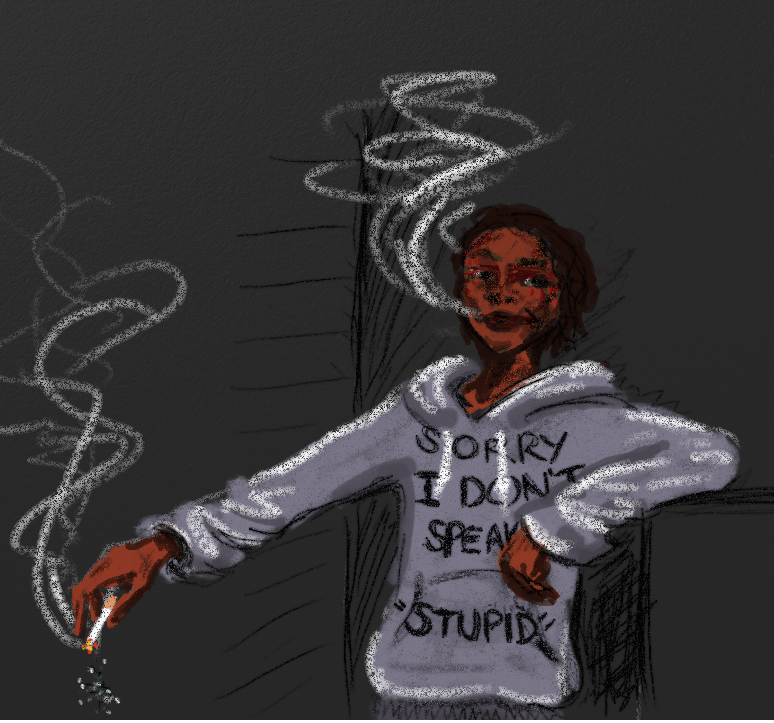 More human, though still clearly mutant with very dark skin that gives way to an odd harlequin-pattern in red, the marks are located specifically around the eyes and are clearly visible on other parts of his body when he chooses to show them. His eyes are very dark, but his pupils show red in direct light; he wears contact lenses to facilitate this appearance and hides the real colour of his eyes.
Unnaturally slender and frail, he appears stretched and spidery in his less common appearance; he does not take on this look by choice, more by overextension, and although he often
looks
stronger and far more mutant in this form, and will certainly say that this is the case, it is in fact a sign of him weakening through overuse of his teleportation, rather than some interesting new form. It is simply damage to his body.
His skin becomes red when all of the diamonds join up, secondary diamonds opening like lesions around his eyes and spreading as the condition becomes more severe. His eyes appear to be very red, though this is more because of subconjunctival hemorrhaging than any intimidating power.