There was a Wheel to be turned for this mortal who spoke against them...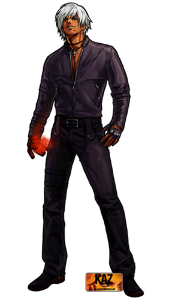 Species: Human
Race: French
Sex: Male
Age: 34
Height: 6'2
Weight: 210lbs
Eye color: Gray
Hair color: Gray
Skin: Obnoxiously and grossly tan
Alignment: -
Occupation: Multiverse Enforcer
At 6'2 and weighing 210lbs, he's no push over. His black slacks fit easily over his long legs and his chest slightly bulges from his collared gray T which is also pushed wide outward by Din's broad, muscular shoulders. He is the butt of many jokes due to his gray brows and hair. The accompanying gray eyes add to his ghostly stare.
On the top of subject's forearm is an all too familiar emblem (the Gateway icon). The seal of the Higher Lords was marked on his body in plain, black ink, signifying his position.