Du Vercinge Lagion is the name of the military component of Istalri Nianya. It is both the name of the primary infantry, and the term used over all the military.
Du Vercinge Lagion, The Legion Warriors, is the Primary Military Force of Istalri Nianya. It is comprised of nearly three billion magically enhanced warriors. Each Warrior undergoes training in advanced martial arts, various forms of the standard military weaponry they will use, as well as simplified combat magic. The training takes nearly 3 years, and upon completion each warrior undergoes a trial. If they pass, they will be changed physically and mentally into a Warrior. Warriors are all around 7 feet tall, usually weighing at three hundred odd pounds, with metallic colored hair, eyes that shine with their own light, with elongated canine teeth, long pointed ears, and usually pale skin tones that seem to glow. They also have seven toes to each foot, and small nubs that protude from the end of their shoulder blades. These warriors are are Stronger, Faster, Quicker of mind and Sturdier of Body. And in addition to all that, each one is immortal. Upon the death or destruction of their body, their physical forms revert to an energy which is returned to a soul collection device, whereupon it their bodies are reconstituted and ready to return to battle.
Du Orya Abr Sundavr is a special ops division of Du Vercinge Lagion. These warriors are selected from the standard stock for keener eyesight, clever minds, and quiet steps. They are the stealth operatives of Istalri Nianya, as well as commanders in their own right. Each one is further trained and honed, taught mastery over several schools of weaponry and magic, as well as educated in combat tactics and command. Equipped usually in enchanted light armor, made of leather or cloth, and wielding weapons of their own choosing, these Warriors are capable, individually, of bringing down entire governments. Like all Legion Warriors, "The Arrows of Shadow" are Immortal in that they are reincarnated upon death at a SCD.
Rangari Vardan: Royal Guards, Elite Protectors of high ranking officials, important personnel, and Persons of Interest. Rangari Vardan are Legion warriors like most of Istalri Nianya's Military. These however, are trained for defense and protection. Usually equipped in heavy Starsteel armor, wielding a Shield without a weapon, Rangari vardan are equipped to last onslaughts from any source for weeks at a time. Especially skilled in magical wards and teleportation, Rangari Vardan stay within three feet of their charges, and at a moments notice can cast a spell that turns their charge into a wisp of energy that is then absorbed into their own body. Once this is done, The Guardian's standard procedure is to return to a safe location at all costs. The Guardian does not stop for any reason until they can assure the safety of their Charge. If It becomes impossible to return to a safe location, The Guardian can assure their charges safe return by destroying their own body. As the Rangari Vardan are Members of the legion warriors, this results in their body turning to energy and returning to a soul collector to be reconstituted. Doing this will mean the end of the Guardian, as the spell sealing their charge can only be released by the caster or through the soul collector. Undoing the spell through the soul collector however, requires a large sum of energy, which is supplied by the Guardian. In this way, the Guardian can ensure the salvation of their charge at the cost of their own existence.
Lagion Vercinge
Legion Warriors typically come equipped with morph state weapons, Magically enchanted weapons that change form to accommodate different purposes. Typical equipment is Starsteel armor inscribed with multiple wards and enchantments to protect against a multitude of effects, Morphstate Barrier shields, Shields that typically appear as medium kite shields, but can extend to full tower shields when needed. They can also be deployed as a stationary cover that generates a magic barrier to protect those behind it. They are also usually equipped with a morphstate starsteel spear that can convert into a longsword and a rifle, as needed.
Legion warriors are trained to use basic combat magic, first aid, and field construction of defenses and traps.
Their magical training includes the use of:
Signs - Simple combat magic cast with one handed gestures to generate effects ranging from forceful shockwaves, conjured fire, to magical barriers and traps.
Inciting - A magical technique that causes an object to transform it's mass into energy as an devastating explosion. This technique is usually used with the legion warriors spears. The tactic has the warrior throw their spear, usually into a mass of enemies or at a armored target. The inciting spell then causes the handle to burn off energy wise first, driving the spear as like a rocket. The second stage has the outer surface of the spears blade transform into plasma energy, which burns and melts through armor. The final stage turns the remaining mass of the spear into explosive kinetic energy, driving the plasma as molten shrapnel in an explosion, effectively killing everything nearby. The effect is like a magical RPG missile.
Reclaimation - A magical technique used in conjunction with inciting. The spell requires the focusing of a warrior upon an object, most often the legion warrior spear. The spell "claims" the object, creating a shadowform of it. When the object is destroyed, the image is made physical. This technique, used in conjunction with the Inciting explosive spear tactic allows legion warriors to pair up in twos. One Reclaims the spear, and the other incites it, allowing him to throw the explosive spear, then take the reclaimed spear and repeat the tactic as many times as necessary.
Ripping - A spell that creates an arcane circle that accelerates anything that passes through it to the speed of sound.
Specialized Troops
Lagion Vercinge has a few battalions of troops who undergo additional training to fulfill a specific role.
Archers: Using longbow's enchanted for strength and range, as well as a large selection of specialized arrowheads that utilize magic and Artificing to produce specific effects, Archers are the long range snipers of Lagion Vercinge, trained to take out key targets at significant distances
War Chiefs: Heavy armored troops wielding axes or hammers. They are slow moving juggernauts that are all but immune to physical attacks. They serve as captains, leading battalions of troops into battle.
Sorcerers: Rather than focusing on martial prowess, Sorcerers are legion warriors who during training showed talent and affinity for magic. These were taken and trained in a separate class that focused more on magical instruction than martial skills. After completing the trials, these Warriors were further trained in advanced practices of magic used for war and combat. They are the battle mages and support units of the Legion Warriors, and are found in any large scale campaign.
Paladins: Armored warriors equipped with specialized light armor. They are capable of flight, and bear staves that use an energy infusion system to accelerate the amazing regeneration abilities of the Legion Warrior Immortal Form. A Legion Warrior's body is mortal, and bleeds as any other, but when as long as that body has energy it will regenerate. The Staves of the Paladins allow them to provide a constant and continuous source of energy to fuel the Warriors Regenerative process, allowing them to heal from the most terrible wounds almost instantly. In addition, the "wings" of the Paladin are in fact a soul collection device known as a Soul Shard. The Paladins are able to reconstitute any fallen Legion Warrior, allowing them to return fully equipped and refreshed to the front line. Unfortunately the efficiency of the Soul Shard is significantly less than the Soul Stone, and the Paladin cannot simply regenerate Warriors one after the other after they die. The Paladin requires a short time to charge up the Soul Shard before it can bring the warriors back to life, and during that time the paladin is vulnerable. Therefore the common practice is to wait until the area is secure before bringing fallen warriors back to life.
Golem: Typically employed as battering rams or siege engines, these large magically formed constructs are made of animated starsteel produced on the battlefield. As it takes a significant amount of time to create one of these, they are usually only present during long running campaigns.
Egryn Abr Fyrn
A subchapter in Lagion Vercinge is dedicated to Engines of War. The tanks, transports, Artillery, and many others are constructed and run by Egryn Abr Fyrn
Sparrow: A terrestial scouting ship designed to fly at moderate altitudes to scout and spy upon the enemy. Equipped with no weapons save a flare launcher, this Egryn seldom sees active combat.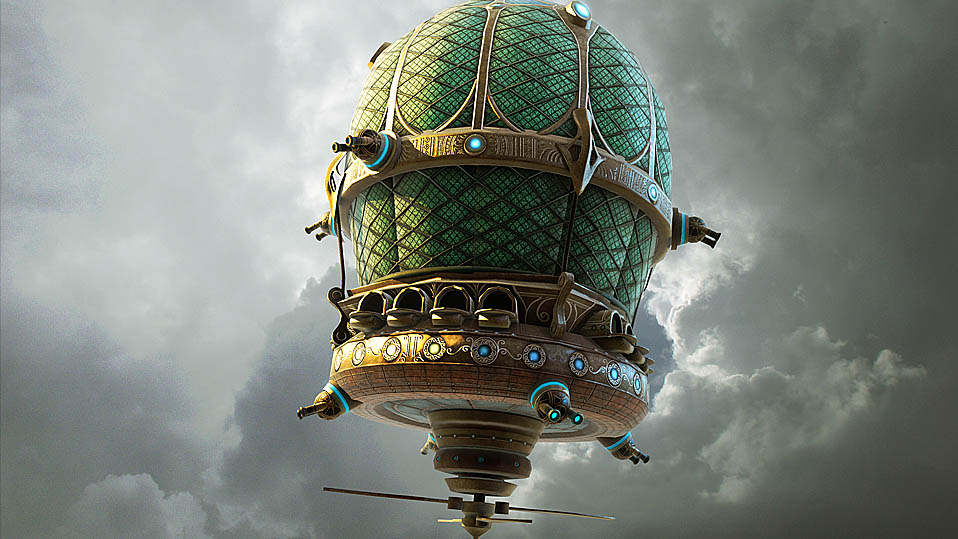 Thundercloud: A high altitude terrestrial bomber. It's slow moving but capable of being flying in upper atmospheres out of reach of most antiair weaponry. Multiple scopes are used to identify targets, whereupon the vessel launches semi self guided bombs to destroy the targets. Each bomb is comprised of a tripartite explosive. The first part detonates in mid air, separating dozens of charges, the second part activates magical construct that super heats the solid material of the explosive, and the third detonates each charge, spreading molten shrapnel the size of watermelons over a massive area. A secondary explosive designed for armored targets has a smaller effective area, but does far more significant damage in that area.
Devastator: Mobile artillery that uses inscribed Starsteel shells for long range damage. Each shell is magically enchanted to convert it's entire mass into energy upon impact, resulting in massive explosions of terrible effect. Each shell can be launched up to 300 kilometers away in standard conditions.
Note
At times it becomes necessary for Legion Warriors to be present for Formal events, as guards or security. When such an event takes place, they have formal armor that they wear, instead of their military garb.