Name
: Emiko Touko
Age
: 18
Height
: 5' 7"
Weight
: 130lbs.
Hometown
: Nuvema
Hair
: Mousy brown
Eyes
: Blue
Short History
: Emiko has always wanted to become a Pokémon trainer. When Professor Juniper gave her the chance to set out on her own adventure to become a renowned trainer, she was more than jumping at the chance to do so. Now she travels throughout Ruula in the hopes of collecting every single Pokémon in existence.
Favorite TV show: Koukan Talk! She just loves sprinkling Japanese words and phrases into her speech!
Her ideal world is one where Pokémon and Humans have nothing to fear from one another.
Man will always begrudge his fellow man, but as long as they can fully trust their partners, anything is possible.
---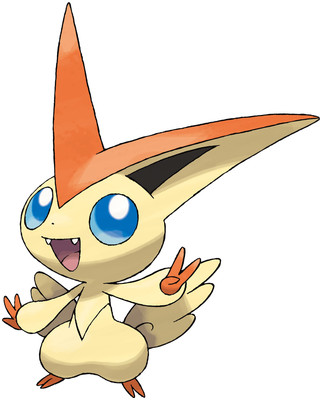 Species
: Victory
Kind
: Victini
Name
: Nike
Gender
: Unknown
Type
:
Level
: 76
Abilities
V-Create With a hot flame on its forehead, the user hurls itself at its target. It lowers the user's Defense, Sp. Def, and Speed stats.
U-Turn After making its attack, the user rushes back to switch places with a party Pokémon in waiting.
Fusion Flare The user brings down a giant flame. This attack does greater damage when influenced by an enormous thunderbolt.
Brick Break The user attacks with a swift chop. It can also break any barrier such as Light Screen and Reflect.
Return A full-power attack that grows more powerful the more the user likes its Trainer.
Thunder Wave A weak electric charge is launched at the target. It causes paralysis if it hits.
Nerdy Stuff: Jolly nature, EVs 252 Atk / 4 SpD / 252 Spe
---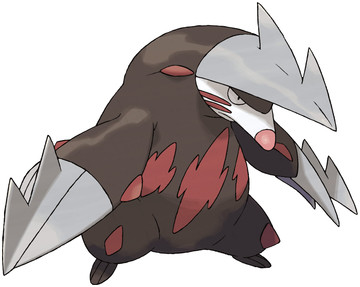 Species
: Subterrene
Kind
: Excadrill
Name
: Claw
Gender
: Male
Type
:
/
Level
: 76
Abilities
Iron Head The user slams the target with its steel-hard head. This may also make the target flinch.
Drill Run The user crashes into its target while rotating its body like a drill. Critical hits land more easily.
Sandstorm A five-turn sandstorm is summoned to hurt all combatants except the Rock, Ground, and Steel types. It raises the Sp. Def stat of Rock types..
Rock Slide Large boulders are hurled at the opposing Pokémon to inflict damage. This may also make the opposing Pokémon flinch.
Giga Impact The user charges at the target using every bit of its power. The user can't move on the next turn.
Swords Dance A frenetic dance to uplift the fighting spirit. This sharply raises the user's Attack stat.
Nerdy Stuff: Adamant nature, EVs 252 Atk / 4 SpD / 252 Spe
Notes: Received in a trade with
Titania Brightsmith
---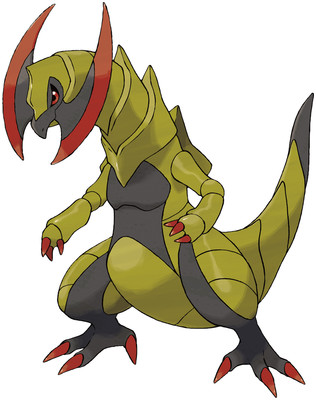 Species
: Axe Jaw
Kind
: Haxorus
Name
: Juggernaut
Gender
: Male
Type
:
Level
: 76
Abilities
Dragon Dance
Swords Dance
Outrage
Earthquake
Dragon Tail
Superpower
(Click the picture for custom art by
Minxies!
)
Nerdy stuff: Jolly nature, EVs 248 Atk / 12 SpD / 248 Spe
---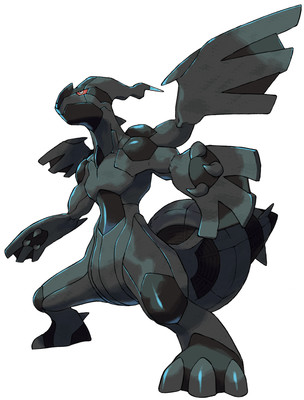 Species
: Deep Black
Kind
: Zekrom
Type
:
/
Level
: 78
Abilities
:
Dragon Claw
Fusion Bolt
Crunch
Substitute
Tailwind
Draco Meteor
Nerdy stuff: Brave nature, EVs 252 HP / 252 Atk / 4 SpA
---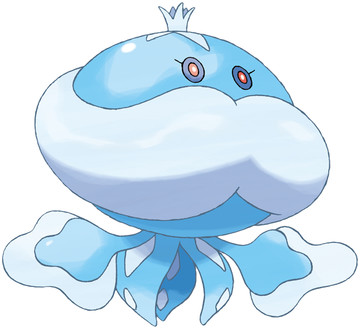 Species
: Floating
Kind
: Jellicent
Name
: Drifter
Type
:
/
Level
: 76
Abilities
:
Water Spout
Surf
Shadow Ball
Ice Beam
Will-O-Wisp
Energy Ball
Nerdy stuff: Modest nature, EVs 252 HP / 252 SpA / 4 SpD
---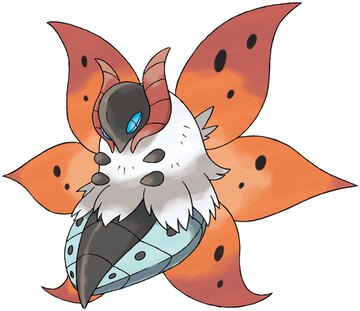 Species
: Sun
Kind
: Volcarona
Type
:
/
Level
: 76
Abilities
:
Fire Blast
Bug Buzz
Quiver Dance
Whirlwind
Psychic
Giga Drain
Nerdy stuff: Modest nature, EVs 252 SpA / 4 SpD / 252 Spe
---
Other Pokémon and known moves: Unfezant (Quick Attack, Protect, Fly), Seismitoad, Liepard (Assist), Samurott (Hydro Cannon, Strength), Krookodile