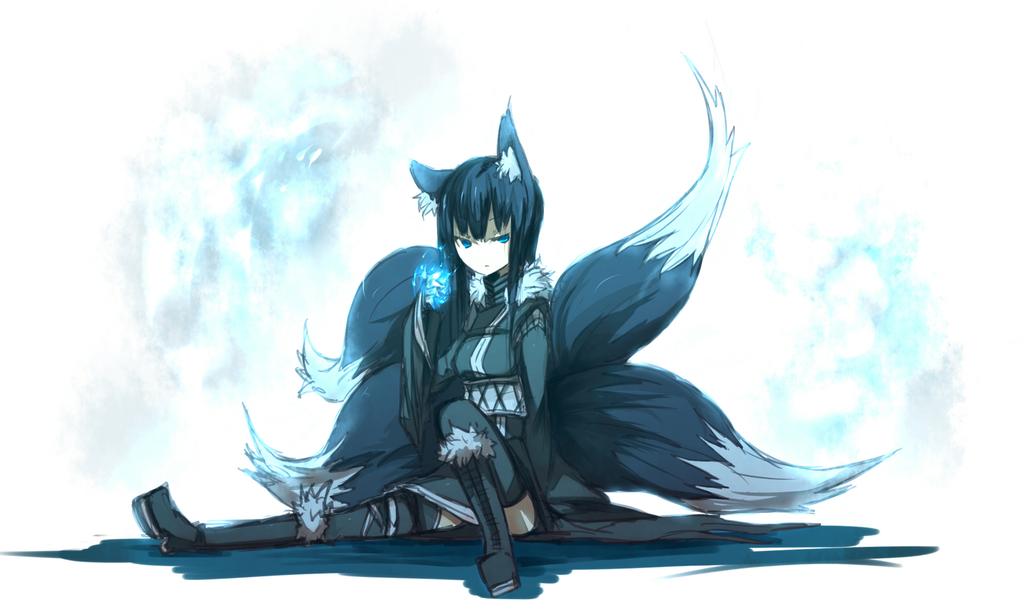 Name- Emily Widdowbeck

race-wolf/human hybrid

gender-female

height-5'8"

age-19

likes/dislikes- Emily is usually a cheery person she's calm and coy and loves the outdoors. even though she's part wolf she's actually a vegetarian. usually found away from the crowd she likes to be by herself a lot but doesn't mind small company. she hates people who treat her different because of the wolfness but she never stays angry for long. loves meeting new people and giving hugs.

personality- she has internal conflicts between her wolfish desires and human emotions. her personality differs from day to night as each side fights for control. Emily usually feels alone in the world like an alien on a foreign planet thinking she doesn't fit in anywhere. she tends to avoid crowds, sitting at the edge of a room taking in the surrounding area wishing she could be accepted.

Background- As far back as she could remember she was like this. her parents abandoned her when she was a baby and she grew up in an orphanage. she is afraid to get close to people in fear of abandonment but still likes to meet new people. she never really had any friends seeing most people avoided her because she was different. after she was able to leave she got and apartment and became a photographer. she has a deep sense of adventure and love to explore the wilderness.