F L A W L E S S
⌈
A revolution of peace is about to sweep the nation.
⌋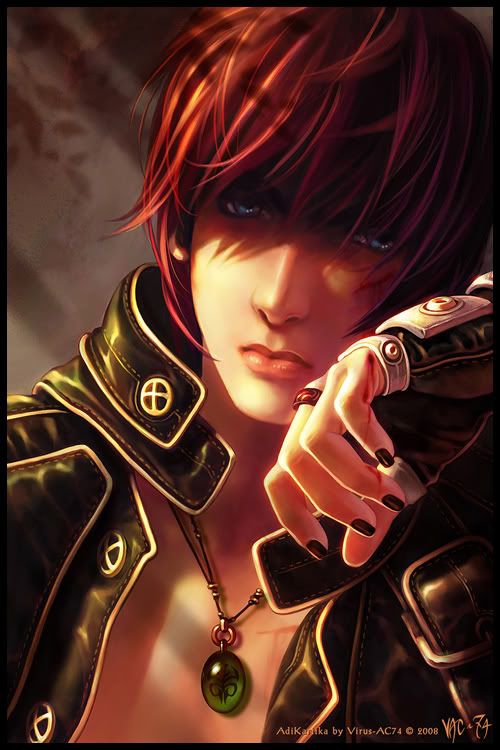 ⌈
Name
⌋
F L A W L E S S
⌈
Age
⌋
Three years, two months, fourteen days, six hours, three minutes and five seconds...so far
⌈
Appearance
⌋
Flawless is much like his namesake. He appears to be Flawless in his looks, and beautiful in comparison to humans. His skin is sun-kissed, and his full lips are inviting. The red mane of hair on his head moves easily with the wind, and his deep-set blue eyes are listlessly easy to fall into. To look at him is a like a dream.
His strong jaw and posture make him appear almost like an Emperor. His hard-set muscle and barrel-chest are intimidating to stand up to, especially when he crosses his arms. His height is a whopping six feet and four inches, and his Imperialistic persona makes him appear even taller. Although his nature is cold, his looks make him appear warm, which adds to his charisma and approachability. An approachable god is what Flawless appears to be.
He wears his leather green jacket bare-chested, leather green fingerless gloves, and black pants with combat boots complete his attire along with dog tags saying his name.