Mammon The Demon Lord of Greed
Character's Theme Song
Name: Mammon.
Nicknames: Demon Lord, The Greedy, Avarice, Council man
Prefered Names: Mammon, Richard Hughes
Aliases: The Tyrant of Man, Greedy Serpent
Titles/Honorifics: Demon Lord, Prince of Hell.
Gender: Male
Race: Fallen Angel/Immortal
Apparent Age: Depends.
Actual Age: Ageless.
Birth Date: Creation.
Birth Place: The Heavens
Sexual Orientation/Preferance: Heterosexual
Marital Status: N/A
Skin Color/Shade: White with tanned competition. Depends on social norms of the day. Dark and Scaly
Height: 6'5"
Weight:N/A
Eye Color: White No Iris, Black
Eye Wear: Sunglasses
Hair Color: Green or Black.
Hair Style/Length: Short and pushed back.
Hair Wear: Fedora.
Current Affiliations: Member of Hell's Higher Dark Council, Prince and Lord of the Ring of Greed.
Equipment and Personal Belongings
Main/Usual Outfit: Business Casual Suits and Pinstripe outfits.
Secondary Outfit: Expensive Clothes from the current looks of the season.
Armor: None.
Jewelry: Rings.
Primary Weapon: His Sword forged from the Fires of Heaven. A sword given to him as an angel of the lord before rising against god to take sides with Lucifer. Able to shift into a number of other weapons.
Abilities:
The Powers Given to those that are members of the Dark High Council
.
Demonic Lord Strength
Demonic Lord Speed.
Mental Link with other members
Control over Minor and Major Demons who have given their all to the Council.
Ability to shift and manipulate reality within certain bylaws. (Only grated to those close to Lucifer)
Mammon's Abilites
Sonic Screams, Seductive Voice, Flame Control and Creation, Avatar Creation, Greed and Pride Aura, Creation and Manifestation of Money, Chains of Hell, Gold Touch.
Voice of Heaven's Twisted Choir Boy.
Mammon has the ability to use is voice in a wide arrange of ways from harmful sonic screams to controlling weak willed people with only his voice.
Flames from Hell
Mammon is able to pull the flames of hell into his hands and body and use as a form or attack. The Flames increase in different ways. With the ability to burn both soul and body.
Avatar Creation
Mammon can create any number of personal avatars of himself to stand in for himself while he is trapped in the pits of his own realm.
Mammon's Aura
The Very Aura of Mammon is able to inspire feelings of Greed and Pride in people near him.
Hell's Bank.
As Hell's officially treasurer and Demon lord of Greed he is able to collect the money from mortal who give it to him or spend it unwisely. He is also able to create more money at will.
Hell's Chains
Mammon can command the very black chains of the eternal pit which are burning hot with Hell's Flames.
Golden Touch
Mammon can turn anyone or anything he wants into Gold.
Personal Background:
Once Mammon was a beautiful angel that was the Choir Director for Heaven's Chorus. Though he was often told he spends more time looking down at the golden streets of heaven he never took that as a warning. Eventually his pride and greed finally got the best of Mammon and during Lucifer's uprising (which created the first Demons known as the Fallen) Mammon quickly took his side. After there battle of heaven was lost to the very hands of God and his Angels the fallen were casted out to a realm created by god to only contain those angels which rebelled and didn't want forgiveness when it was given to them. There Lucifer and the other higher Fallen (including Mammon) formed the High Dark Council of Hell's Princes. Where it was better in their minds to reign in Hell then to serve God in Heaven. From that day on they swore to ruin all of God's good creation.
Human Appearances
Sometimes Mammon will take on the likeness of a young Howard Hughes.
Mammon possessed Howard long ago and caused him to lose his mind for failing to stick to his side of the Bargain. Mammon makes Howard Rich while Howard gives him full control of Las Vegas.
Mammon's new Body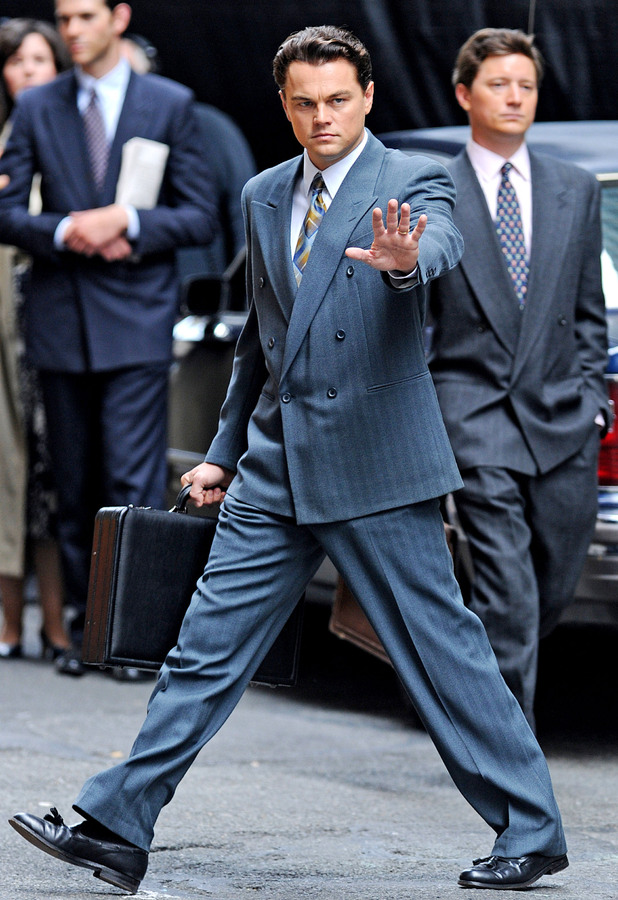 Demon Form.