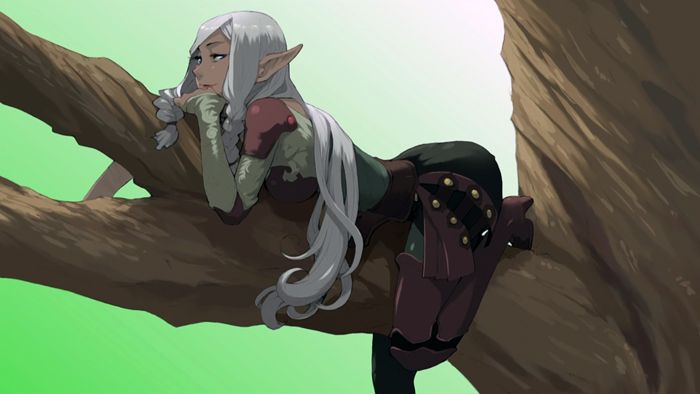 Age:
23
Gender:
Female
Race:
Elf
Job:
Currently working as a waitress at Canti's and The Cheri Teahouse.
Status:
In a relationship with
Rick
Appearance:
A slight and dainty thing, as most elves are, Fedelia is more human than her boring, highly counterparts. She is a much more normal height of 5'6", and her form, though slender, is not as long or lithe as normal elves. Her skin is a rich brown, and her hair an off-white, coming down to her waist. The trademark large, pointy ears gives away her heritage. She wears a variant of colorful clothing. Her eyes are black. This will be updated again soon because the writer is lazy.
Equipment and Abilities:
Other than having normal enhanced elven senses and the latter, Fedelia has found herself with the help of an odd artifact that she came by after visiting a strange merchant. It seems to be made of gold and bronze pieces, and fits like connected rings upon all her fingers, fitting to a larger ring that sits upon her palm. This strange little object can allow the elf to bend space, having her create four portals at a time.