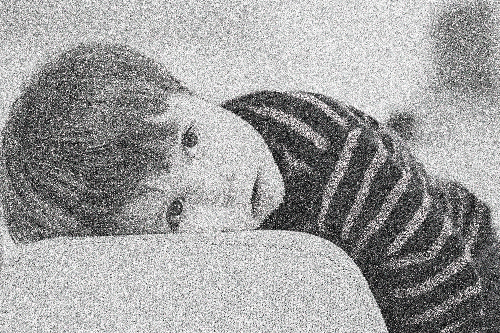 The Band Perry wrote:If I die young,
Bury me in satin.
Lay me down on a bed of roses.
Sink me in the river, at dawn.
Send me away with the words of a love song.
Not allowed to live. Not allowed to die.
He is a dream upon dreams, someone's walking nightmare.
How will you perceive him?
Dead at six, not enough time to feel a woman's touch other than his mothers. Not enough time to know and name emotions that course through his body. Not enough time to hear his mother, father, brother when they grow old.
Parents aren't even grey, and they're saying goodbye.
But Death wasn't permanent. Someone botched the job on the way to those pearly gates. And so he walks the fade, his presence not quite a memory, not quite factual evidence. He wanders, aimlessly, not understanding, not comprehending...
How will you receive him?