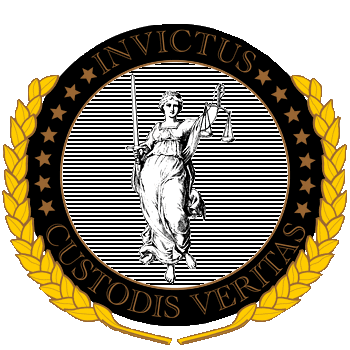 The Custodis Veritas
It is a company in the Invictus PMC military and mercenary group. This division deals with the intelligence rather than combat. These members are highly advanced in their mental capabilities as the entire company is made from Misery Angels. This race is unknown to all that are not of the blood and their mental powers are unmatched. Their only weakness lies in strength and combat.
---
Misery Angels cannot have their mind penetrated into whatsoever. There is no possible way that they can come under attack by a mental means nor have their mind read. The complexity of their minds and the certain way they think is too overwhelming for other beings and can easily cause insanity or destroy completely the mind that tries to pry into their own. Though that is for the one's that can break through the mental barrier which is all but almost impossible to break through. Misery Angels have a hive-mind of sorts. They each have their own thoughts but all those thoughts are known by the others in the immediate area. They are always connected by some metal link.
act i. The Profile


Birth Name: Helene Astrid Reinhilde
Name: Helene
Title: "The Conscientia"
Age: Appears Twenty Eight; Actual Unknown
Race: Misery Angel
Class: Hive-Mind-Queen



act ii. The Diagnostics


Height: 6'0"
Weight: 142lbs
Hair: Blond
Eyes: Rose Pink
Skin: Fair, Pale



act iii. The Armament


Weapon: None
Armor: None
Accessories: An old swastika band
Abilities
└

Lectororis

: The ability to read one's mind. As for being a Misery Angel there is no mind that can keep him out entirely, though there are other ways to keep someone out of another's mind aside from a mental block. These rare items do prevent Misery Angels from penetrating into another's mind easily.
└

Admoveo

: The ability to move objects with one's mind. There is no limit on what a Misery Angel can move when it concerns mass size as their mental capabilities are completely unmatched by all.
└

Coniveo

: This ability allows for a Misery Angel to move across long distances very easily and even universes if needed. It is rare to see one use it in combat as the race as a whole rarely gets into that situation and only if it is a dire need.
└

Aevum

: Perhaps one of the most important aspects of a Misery Angel's power. These beings can go back into time and change one aspect of it to completely throw the course of destiny off of it's current tracks to allow it to follow a parallel.
└

Sanatio

: All Misery Angel's can heal themselves easily with a little concentration. This skill though is reserved only to themselves and cannot be used on another unless it is another Misery Angel. If used on another creature it could potentially destroy that being's mind and send them either into a vegetable state or insanity.
└

Peragro

: Misery Angels can "ghost" though any object or person. Also known as phasing.
└

Caelum

: The control of air and other gases.
└

Ignis

: The control of electricity.
└

Saxum

: The control of ground-based minerals.
└

Frigidus

: The control of water.
└

Bractea

: The control of magnetism.
└

Vapidis

: The control of photons.
└

Flamma

: The control of fire.
└

Canor

: The control of pressure waves that create sound.
└

Accendo

: The control over speeding up or slowing down the naturally occurring vibrations of atoms in matter to alter temperature, possibly to the point of ignition if combustible