Helga Rotfeuer the Shield Maiden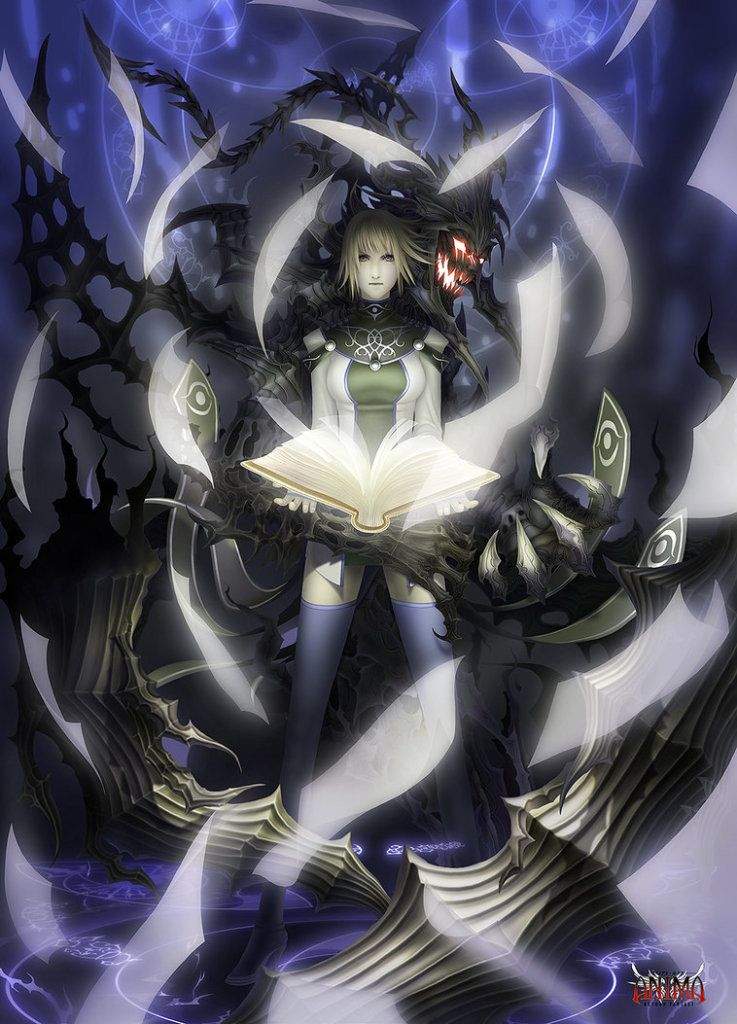 GENERAL INFO
Full name:
-Helga Rotfeuer Heirfurer
Alias/Nicknames:
– Witch of the Neatherlands
Gender:
- Female
Species/Race:
– Valkyrie/Human
Birth Date:
– 2/3/1989
Age:
- 24
Descendent(of):
- Hildr
Current Residence:
- The Citadel.
Job/Profession:
- Slayer of all who stand before Mars Corp./ Advisor to the head of the Arcane Studies group.
Title:
- Lady Helga of the Northern Wastes
Allegiance/Alignment/Clan(s):
- Mars Corp/ Lawful Neutral/NA
APPEARANCE
Height:
- 5'4"
Weight:
- 178 pounds.
Build:
- Light and slender.
Eye Color:
- Green
Hair Color:
- Blonde
Handedness:
- Trained Ambidextrous
Scars/Tattoos/Piercings:
- There are no scars that sit anywhere upon Helga. The only tattoo she has sits upon her lower back and it is that of an arcane seal that prevents her familiar, 'Ghast', who was bound to her overpower her and take control. Helga does not have any piercings to speak of.
Description:
– One would not imagine that this sweet and pleasant young lady is actually a battle hardened soldier for Mars Corporation as she pours you a cup of tea and offers a scone or two as she talks to you about simpler things in life. What many do not know is that when she is speaking to someone she is actually breaking them down into small and easy to remember bits of information that she will use later to destroy them if needed. Normally calm and collected Helga can be described in other words as a pure genius within Mars Corporation as there have been many times were she has corrected the mistakes of David Malachite, the CEO of the company, and has improved upon his designs when it comes to arcane technology. From dampeners to guns that fire necrotic energy there is not one thing that this girl cannot achieve.
ALTERNATE LOOK/TRANFORMATION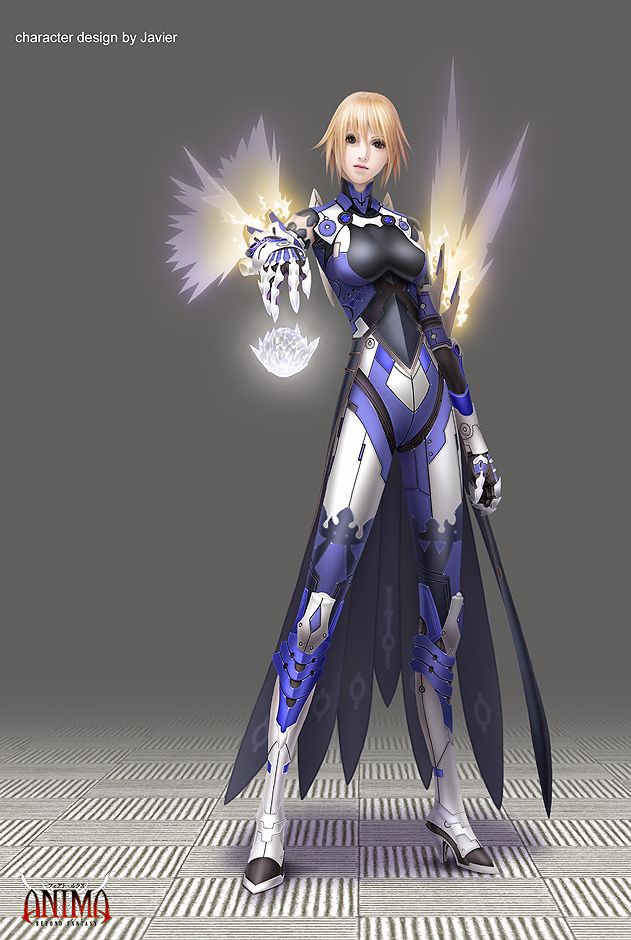 MENTALITY
Sexuality/Preference:
- Heterosexual/ Intelligence is a must when it comes down to it.
Sanity:
- Meddling in the arcane has its risks but Helga is stable for the most part.
Friends:
- None at the moment.
Likes:
- The color blue and most forms of machinery for starters but this is not to say that Helga does not have other interests to speak of. She has been known to take her time in libraries or other settings that are similar in nature and just read until her hearts content. Action is also a necessity and the most dangerous places in the universe can also serve as some of the most lively ones to strike up a conversation. On occasions though it can be said and seen that Helga does enjoy a bit of refined tastes here and there and the occasional drink never hurts either.
Dislikes:
– What to say, or how to explain this. Helga dislikes all who think they are better than her without even testing their own strengths and weaknesses against her own abilities. Now this is not to say that direct conflict is in order but it is preferred that the opponent not simply make a few snarky comments and expect to get away with what is to come their way.
Hobbies:
- Building constructs, be they made of wood or stone, and even reading up on old spells that she can possible add to her already impressive selection as is.
Personality:
– What can be said about a loose cannon on the battlefield of life who happens to call to her a specific suit of armor giving her an almost God like ego? Or how can I describe to you a prescious little girl who is trapped on the inside of a monster that finds pleasure in ripping through the lines of fire and chaos like it was a walk through the park on a summer day? It is almost a pain to describe Helga as she is a timid soul who only wishes to make the world a better place, be it through battle or words, her final wish is to see the will of the people brought to the light of day.
EQUIPMENT
Weapons:
–
1. Xenincoluite Edged Katana- This lofty blade was forged by Helga for the purpose of quick kills and the necrotic energy that flows from this weapon almost gives it the appearance of a ghost touched blade. The Xenincoluite crystal edge that was added to this weapon in its creation gives the sharp end of this weapon a red hue to it that radiates of arcane energy. Xenincoluite gemstones may be among the rarest substances in all of the known planes. Due to this fact alone it should be noted that the gem that the edge is made from are harder than corundum (ruby and sapphire) but slightly softer then diamond. While xenincoluite gems would be highly valuable based on their gemstone properties alone, their unnatural arcane affinity for certain types of magics is the reason why they are so highly sought after. If a being comes into contact with one of these gems can possible drain the life energy from some unlucky person on contact. The gems also maintain an arcane affinity for life energy, draining and entrapment magic.
2.
3.
Combat Attire:
– As with what you see above Mars Corp. has wasted no time producing this woman a set of armor that she could call specifically hers no matter what would happen. Helga has been seen wearing what Mars Corporation has called the EC-Power Armor, Evoker Class Power Armor, and she uses it to devastating effect. The armor grants its wearer a bit of elemental control besides what the user herself brings with her and actually produces a self-sustaining field of arcane energy allowing the wielder to operate even in areas of magical suppression. The material that the suit is made from is called Oerthblood, a rare and almost foreign material even in the plane that it can be found. To actually locate a mine that produces such material one would only need to travel to the plane of shadows to the shores of the Nyr Dyv, there one will find a powerful magical device called the Endless Well which is actually a centuries old automated mine, it uses golems and machinery to bring deeply buried substances to the surface. The Endless Well can draw up a molten, dark red, ferrous metal that, when cooled, is black, dense, easily enchanted and nearly impervious to damage. This substance is called Oerthblood. It was discovered as early as the ageof Terra's first breath of life, Oerthblood is a highly magical element found only by those shores of Nyr Dyv in the plan of shadow and thought by some to be the residue of creation when light was first brought to the darkness. Molten Oerthblood is very dangerous to handle, and much of the work involved in tapping it, pouring it into sheets or molds, working it and finishing it is done by golems and automatons that can withstand the molten substance's unpredictable radiation, as well as the local heat and poisonous gases. Extended exposure to this unstable form of Oerthblood can induce magical mutations, most of which are ultimately fatal. It has been postulated, however, that while it may not be the "residue" of creation, Oerthblood's radiations over the uncountable eons may have had an influence in the evolution of many of the strange and unique life forms found within the multiverse, and thus a hand "in" creation. Pure Oerthblood is exceedingly rare, however, and the Endless Well is one of the only known sources of anything more than tiny quantities of the material which few have been able to reproduce. Oerthblooded items look like they are composed of iron with shimmering black flecks on their surface, are as strong as adamantite, and just as effective. Due to the original coloration of the armor several minor illusions were cast upon it along with other spells which gives it its look as of now. The wings it produces however are nothing more than 'vents' for the excess energy when spells are cast and with that the user can reuse the spells energy to form other things from it.
Accessories:
– (More to Come)
Miscellaneous:
– (More to Come)
FIGHTING STYLE(S)
General/Preferred Style:
– When it comes to the general of things Helga casts spells to the best of her abilities and keeps her opponents on their toes so long as she can take advantage of the field of battle. Throwing spells about is her bread and butter and many of them can be very dangerous.
Hand-to-Hand:
– (N/A)
Weapons Style:
– (N/A)
Special Abilities/Affinities:
– Helga has an almost strange affinity for the element of water and with it due to her heritage there is an unearthly cold about it. Just her will alone she is able to will water to begin to freeze.
STYLES OF MAGIC
Chant Magic/Ritual Magic:
- Spells that require Helga to actually chant are very powerful however due to the amount of time they require Helga only truly trains with a couple of them and rarely gets a chance to use them.
1. Freezing Wind- As harmless as this spell sounds it is actually used in devastating effects as the spellcaster must first allow that elemental force to almost take control of them in order to fully use it. In short this spell when cast forms several arcane seals before the caster in which he or she need only send that energy in one direction. The spell can last up to several minutes and the seal can be broken in two parts so that both hands could manipulate the spell and cast it in more than one direction. The caster only need to repeat these words in order to fully cast the spell to full affect.
"I challenge the laws of nature and reason by summoning the power of Ishtar. Veluta aim kifa kifa, samda makav vus alsperu herx. Freezing Wind, EXIST!"
Once this is done the spell can conjure a blizzard that is composed mostly of rain and ice that can cut the very skin of a person and throw them back if need be due to powerful gust of wind. In order to cast the minor version of this spell afterwords for continual use the seals must still be up and all the user need to do is say the word, "Exist" in order to bring back that power.
2. Accelerator- One of the many forbidden spells that has interested Helga was Accelerator, a spell that granted the caster unfathomable speed but costs them their very health if not their own life if there ever is prolonged exposure. The words that need to be spoken take on a much darker meaning and its affects are more upon the person than what they are to the outside world.
"I challenge the laws of nature and reason by summoning the power that's forbidden. Sokum sokum rah, asper uke unt, kotsef peo kois, asp asp asperon. Accelerator, EXIST!"
With those words spoken the caster moves at a speed that leaves a continues after image of themselves that almost seems to trick the eye into thinking that there is now two enemies instead of one. Once this spell is cast it is up to the user to dismiss the ability and it cannot be recast until an appropriate amount of rest has occurred.
Rune Casting:
- Like all arcane spells runic magic can be used to empower and mark certain people and places in hopes of conquering your enemies or learning something of great value. Though Helga is familiar with several spells that leave a rune she herself does not use them very often.
Elemental Abilities:
- Fire, Water, Earth, Air, Light, Darkness, and all that sit in between are things that Helga has practiced with all her life. If she is wearing her EC-Power Armor however these spells and abilities are doubled and allows for her to make for a rather dangerous opponent. From creating a simple flame to moving earth there is nothing this girl cannot due.
Psychic Ability:
– Unfortunately Helga cannot use any psychic abilities. This is not due to a lack of will but due to her being unable to use such things. She cannot read minds.
Arcane Magic:
- Like all that is above there are always ways that the arcane allows for such powers and abilities. Helga has a special spell book which she keeps on her most of the time and with it she studies and learns new spells every day so long as she has the materials to add to her studies.
HISTORY
Relationship Status:
– N/A
Family:
– (Work in progress)
Known Languages:
– (Work in Progress)
Personal History/Background:
– (Work in Progress)
OTHER INFORMATION YOU MAY ADD: