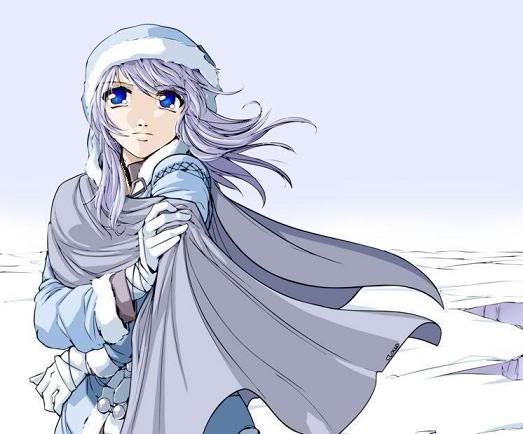 Name:
Isanne
Name Meaning:
Ice
Nicknames:
Ice
Age:
About 18 or 19, looks it anyway.
Gender
: Female
Race:
A Ice Daemon
Skin:
Very pale
Tattoos:
None
Piercings:
None
Eye Color:
Dark Blue
Hair Color:
Teal
Sexual Orientation:
Bisexual
Relationship Status:
Going out with Gardna (Played by Gardna_Soul)
Alignment:
Neutral, more good.


Controlling Ice and the such, only bound by how fluently she can think to make her ice and control it. To an extent this female can control Water, only when its very cold bending it and using it to a less perfected way than her Ice powers. She is extremely fast and strong, but for her overpowering senses they only last a limited amount of time. Isanne had been trained to strike fast and hard, she is not built for war but more as an assassin.



Used to live with a small clan of Ice Daemons much like herself. Constantly in wars with nearby Vampire, Fire Demons, and Kelpie Clans. She had almost been tricked by the Kelpie prince to steal something for him from the Fire Demons, but more quickly for even herself to know flew into a rage. Not liking being tricked, so Isanne killed him. It would have been fine had he not been a prince, the thief is now on the run from all of the clans.

Not so much as her own but mostly from the vampires, Kelpie and the Fire Demons. Half of it thinking they will want the "Thief of Cold" back.