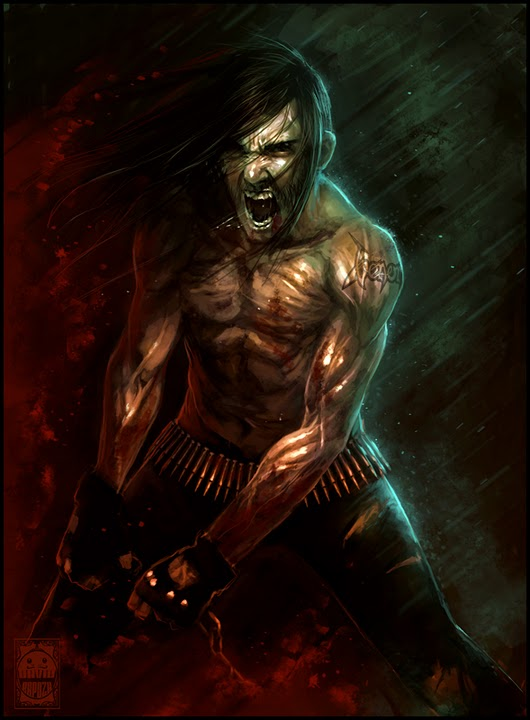 "Mate, ain't got no fuckin' business messing with the Gae Ceann, eh?"

Jack is a bad judge of character. A muscled, sleek brawler who hails from the streets. A life of fighting for scraps of food, stabbings and gangs. It didn't take long for Jack to drift though the many gangs, making more enemies than he did friends, which contributed to his daily workouts as he fought them all off.
Jack has unnaturally high stamina, pain threshold and muscles for a man who should be fresh out of university. The fighter has been travelling between underground fighting rings for a very long time now, feeling more than slave than a worker.
Jack has greasy long hair, thick stubble and a chipped right tooth. The words; 'Gae Ceann' are tattooed into his right shoulder, there is a large '3' in Gothic print on his neck and upon his back is a large vibrant green skull, atop the skull are the words 'Gae Ceann' in large gothic print and 'Vice President' underneath the skull. Jack likes to only ever wears a belt of 6.62 ammunition around his waist and cargo pants. There is also a large machete on his waist.
Quite an edgy fashion statement for a
biker
boy.
All that fighting in the rings, the violent crimes and outcast behaviour eventually led him to the Gae Ceann. Jack now works as newb-lube for the fresh prospects and fighting ring 'scam'. Jack always wins, all his biker buddies have to do is bet on him.