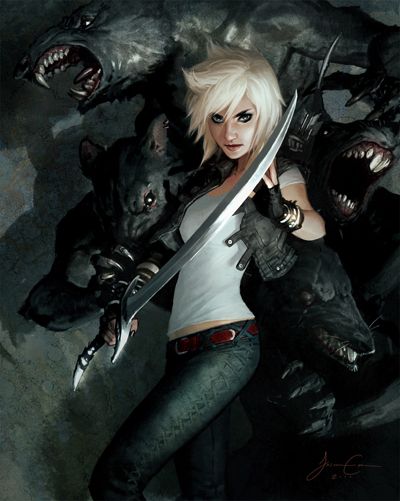 Weapons:
Chakram
A large, circular throwing blade that's hexed to a ring that calls it back to the user.
Proximity Spheres
Allows a sphere of influence around the Orb that causes everything to slow until the effect wears off, which usually only lasts for a few seconds but can make an excellent trap.
Conventional Weapons:
One Grand Power k100, a variety of small, blessed knives.