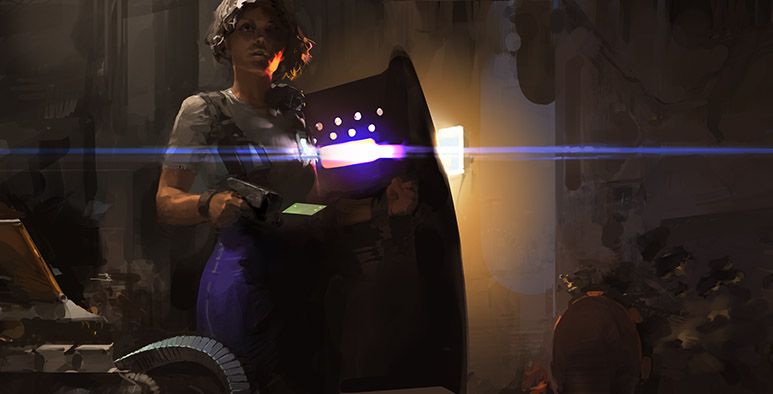 Jeanne is not an incredibly beautiful woman, and can often be described as dowdy by her colleagues. She doesn't have the curviest figure, and certainly not the bustiest. She's moderately built, and very fit, not in any way skinny. Her hair is a light reddish brown, and curly, cut short because she doesn't have time to manage it. Her eyes are a pale blue, and they sometimes switch to a dowdy grey.
In one eye, Jeanne has an implant. This implant is a thin contact lens that allows her to detect chemical levels around her, and makes them visible. Not only would she be able to figure out what kind of poison was used on a deceased victim, but if the the scent was still fresh, she would be able to see the trail leading to the perpetrator. A literal scent trail.
She's known as Bloodhound, and she's a Lutetian detective.
Family
Jeanne and her husband are separated, but they have two sons,
Gaël
and Theodore Prendergast.