_________Description_________
Gender:

Female
Blonde

:Hair Color
Age:

Twenty-Two
Blue/Yellow

:Eye Color
Sexuality:

Heterosexual
(Height)

:Size
Ethnicity:

Caucasian
113 lbs/7.5 lbs

:Weight
When in her natural human form, Kaara stands at a petite height of five feet even, and has a definitive hourglass figure. Her blonde hair is usually worn in a
pulled back mess of curls
, while she sometimes wears it down, it is not a usual occurrence. Her eyes are a chilling blue, and her skin is milky white shade that appears blotchy with red when she blushes or is met with a cool breeze.
In her secondary form, Kaara appears as a black housecat. The fur between her triangular ears a reddish shade of brown, while the rest of her body is a jet black color. Kaara's figure in this form is equally as petite as in her human form, having a length of roughly two feet, and a weight six pounds. Her eyes a muted mix of yellow and brown, resulting in a darker green shade.
Kaara's primary form is that of a black panther, although she deftly avoids using it in most cases. Her panther form is a sleek build, as her other two forms, standing at two feet tall, and at a length of seven feet. Her fur is jet black in this form, and her eyes are an eerie shade of yellow.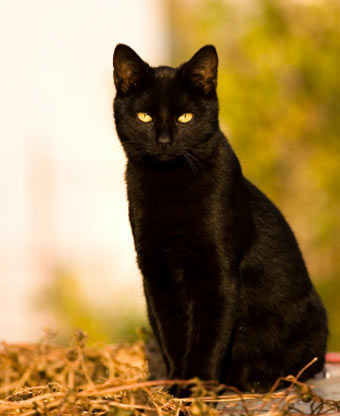 _________Personality_________
Fears: None, that she will let you know of.

Likes: Sex, Men, Power, Jewelry, Violins, Books, Pianos, Salad, Milk

Dislikes: Water, Dirty Places, Taller Women, Children
_________History_________
Bio:Kaara comes from a long line of affluent peoples, who all possess the same trait of shapeshifting. Kaara grew up on Terra, although her family has made several trips to and from planet Earth, visiting places like France and Germany for social functions.

Kaara is rather secretive of her past, and does not introduce many people to her family, who live in a small community outside of Wing City.