Description
Typical European mage, tends to wear short skirts to allow the Striker System to connect. Katyana is one of the many aces who lives and works in Wing City.
Personality
Always happy to help others, Katyana is a young mage who recently passed her "A" and "Magical" Class Mage Ranking schools, and is currently serving as a Wandering Witch, assigned to terra
Equipment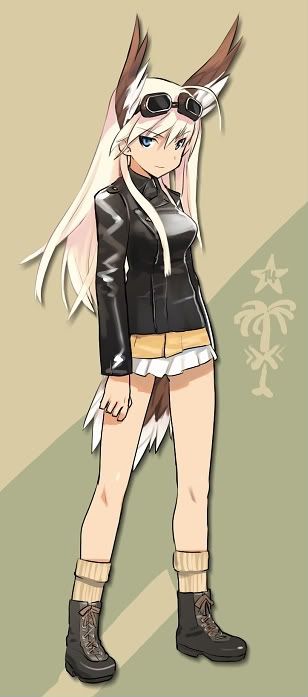 A standard spellbook, used to focus her mental image of what proper magic is, but this book seems to be quite blank.


A small piece of steel, used to summon her partner from the Darkness, Shirogane..

Shirogane is a strange armor from Another World, which Katyana has claimed many origins for, from the normal to the outright mystical. With its evolution, it can revert back to Kurogane, to fight various monsters, robots, and enemies of its mistress..




A Metallic armor that rises up from the very shadows, Shirogane complements his mistress's storm and darkness abilities in battle, and apparently, through recent action, seeks out the... life force, the very blood of men..