What nation are you from: Wind
Are you a King, queen, princess, prince, or commoner?: Commoner
What purpose do you hold to the roleplay?(Butler, chef, magician, royal adviser, android etc...): Mercenary Wind Mage
Character name: Kvan Skyheart
Age: 19
Gender: Male
My dreams (aspirations): To stay free from as much as I can.
My fears: Being trapped underground
My talents: I use my magic to fly without aid from wings or technology, and I'm fairly adept with a bow, as I prefer not to be in close combat.
Views on the war: It keeps me paid, which keeps me fed. As long as it goes on, I stay alive. Otherwise, I go back to stealing.
Personality: Non-chalant, but subject to change at any point. He's very much a free spirit and thinker, and grew up being taught to try not to stay too attached to anything.
Physical traits: Slender build, light blonde hair, lightly tanned skin. Average height- around 5'8". Brown eyes.
History: Kvan was born on a small island floating above a wide open plain. His entire life, his father taught him how to live with the winds that constantly blew across the wide expanse of land beneath them, and how to let it flow through his body, allowing him to float and waft with the breezes. As he aged, his father began to teach him specific spells so that he could protect himself, be it in a barfight or while off exploring the world. His abilities range from being able to keep the air around himself fresh and clean of pollutants all the way to being able to throw blasts of wind strong enough to flip cars at people. His renegade nature came about when he reached age 15, the age his father pushed him off their island. The experience taught him one of his most valued morals; never hold on, if it keeps you happy. He currently resides on a very small, two-person airship, stationed to patrol around the Wind country's capital.
Views on life: It comes and goes, just like the wind. I can't stop it, so why bother trying. I just want to have fun while I can.
My occupation is: Wind Mage/ Cutpurse
I would not like to be royal, because...: My morals would go against it. Royals have too much responsibility for my tastes. It's like doing chores...Not fun at all.
I look like...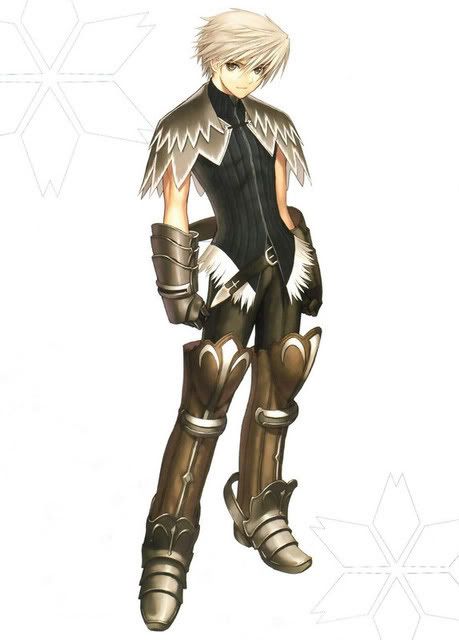 Equipment:
-light armor on chest and legs
-heavy armor gauntlets and boots
-a small, slightly enchanted dagger
-a longbow made of a light green material called Zol
-wind magic
-coinpurse
-A small pendant in the shape of a Norse Hammer. (It's actually the hammer of Thor, he just isn't used to using it yet.)
-airship
Distinctive markings/Tattoos:
-one tattoo on his left shoulder blade, the Skyheart crest.