General Information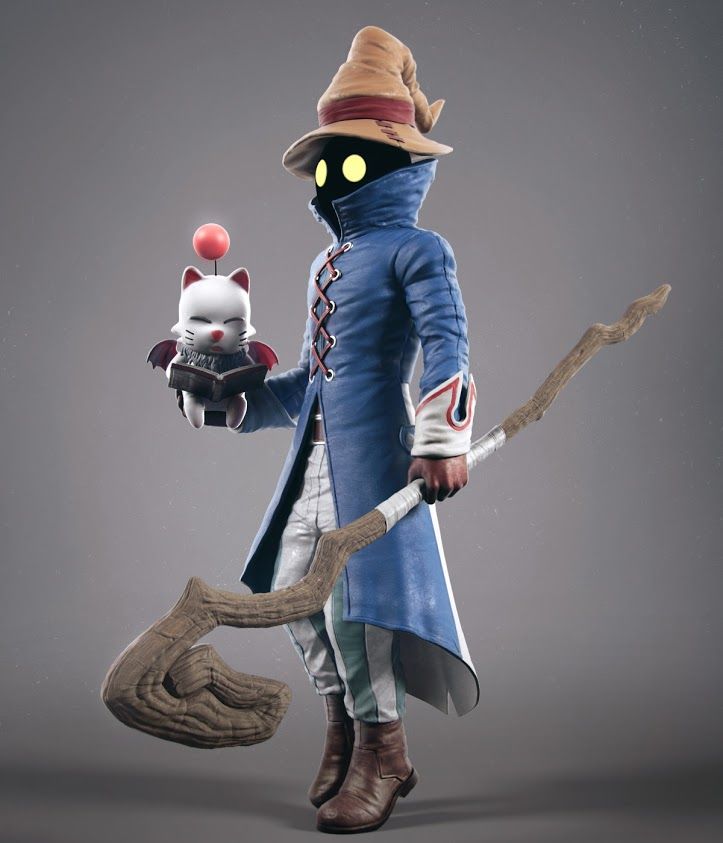 Name: Larcìergé Dì Grün
Preferred Name: Larcì or Larc
Age: Younger than Big Bro
Race: Haven't you seen elder brother?
Height: 5'4
Profession: Chef, Pattisier, Black Mage (Void Specialist), Assassin
Appearance
Eye Color: Yellow Orbs
Clothing: His hat is gigantic and brown like that of a black mage. It has a slight droop at the top for the tip. There is enough of a rim to cast shadows on his already masked face. His clothes is blain blue long mage coat. With appropriate white and blue matches poofy pants. However, whenever he is on business, he'll wear a blue stripped suit. Or if he is in the kitchen, a white and blue chef's outfit
Extra: Part of his outfit is a Staff of Ygg, you'll see the staff floating behind or nearby him at all times. It wooden in nature, changes color according to will and mood, as well as interacts with people and the environment nearby according to it's own will as well as the owner. This staff will shrink and grow too, usually about 6 ft in length.
Other: Larcierge usually float walks everywhere. No will notice until they do, he is taller for his people, but short to the public. So he tends to hover 2 inches off the ground at all times.
Personality: Larc tends to speak bluntly and with an air of knowing, not quite arrogance, because he will admit to something needing improvement or learning. However, he is extremely accomplished and shows it. He easily caves with any conversation concerning food, or his elder sister. Steer in that direction and you'll get a less abrasive personality.