Lucian,
a Romanian Vampire who despises his condition.
If fed:
Looking like a young man if not for a tired look in his crimson eyes as he is truly 556 years old.
Deep black hair that is tidily styled and cinnamon red eyes, skin alabaster pale.
He stands 6'5 head and shoulders, his figure is lean and looming.
He has a sharp face and pale bloodless lips that hold white teeth with fangs.
Lucian wears 'victorianesque' clothing,
he does not want to stand out very much so only wearing a black waistcoat and slacks. a couture suit, or something similar, is enough for him.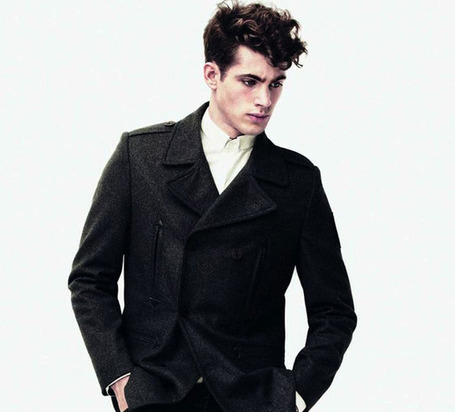 If starved:
He appears strange and disfigured, much older he hardly looks human.
He walked with a limp and his face looks almost deflated.
and his hands are long and spindly with a gaunt body.