Moloch, Lord of the Pit, Herald of Vehemence, Fallen Canaanite God of the Sun.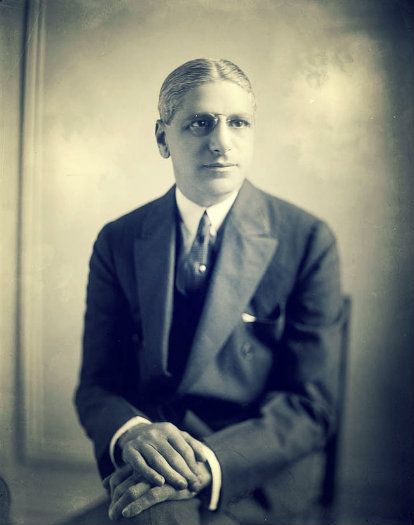 Most Recent Photograph; circa 1923
Aliases:
Sa, Kumarbi, Cronos, Mar-Ur, Amen-Baal, Marduk, Maruk, Molech, Moloc, hundreds of others
About:
As a timeless being he is without form outside of hell and should he chose to walk amongst men he must employ an avatar. He has had many over the millennia all picked due to their unremarkable nature. Moloch's current form was an importer from Boston catering to goods traded from Arabia, a nod to his old realm of influence. The mortal's soul is devoured by the demon actually dwelling within Moloch until the flesh-shell is spent; anywhere from eighty to one hundred and forty years depending on wear. For the most part when walking in the mortal realm he is slight of stature with a poise of civility. When engaged in conversation he could be called amiable, welcoming sometimes witty and yet is capable if a measured savagery doled out by an acid tongue. His voice is soft, without accent no matter what language he speaks; his hands are always folded in his lap.
Personality:
Violence quickens his spirit; he was quite fond of gladiatorial games and the pugilists of the 1840's. Now he enjoys causing conflict anytime, when the internet was founded he discovered that people inherently want to fight and only require a small bit of prompting. He would visit various sites and goad people into arguments, feeding off their rage; he was the basis of the term "Troll". Though internet butt-hurt is a nice snack; wars and indignantly lasting generations is still the best meal and pleases him the most.
Equipment:
He travels light, clothes on his back and pocket contents. For any day excursions, whatever he needs can be purchased or stolen. When in demon form he is the antithesis of his avatar; larger, more vicious, monstrous in countenance. When in this form the rage takes over and higher reasoning does not factor in his decision making.