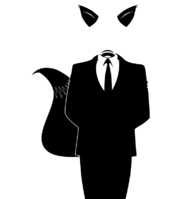 Moot does not exist upon your plain.
Moot is untouchable, non-existent, and extremely well-dressed.
Moot only bothers to show his suit and ears for the sake of communication, and even these are untouchable, smoke solidified into recognizable form.
If you happen to make a transaction with Moot, the weapon will simply disappear or appear to or from his own dimension, instantaneously.