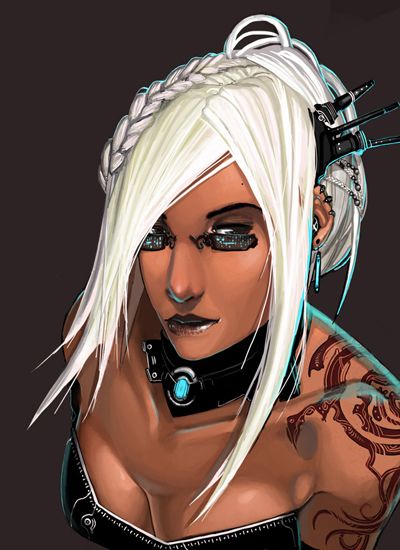 Mech Queen
Naria, the technomancer cyborg with a demeanor as silent and dangerous as a frigid mountain wind.
Age:
22
Birth Date:
May 8th
Species:
Human
Race:
Africasianejdkgf
Nationality:
Terran
Place of Birth:
Alternate Earth, New York Haven
Current Residence:
Wing City
Eye Color:
Left mechanical eye is cyan, the right organic eye is brown
Height:
5'7"
Weight:
160 lbs
Position:
Technomancer, Third in Command
Hoverbike:
Abilities
Naria can use her technomancy in various ways, although her technomancy doesn't utilize actual magic. No one quite knows how Naria gained her abilities.