Description:
---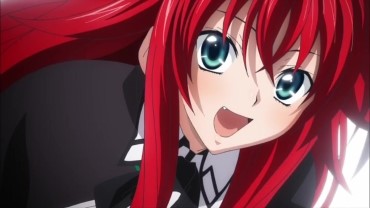 Very short for her age, but still has mature features. Her body curves like an hourglass under her loose clothing. She usually has grime and oil smudged everywhere from her face to her pants, and her black boots are always covered in mud. Most of the time she wears a dirty white muscle shirt and short cargo shorts with her black combat boots loosely on. But when she's in places that require more 'formal' attire, she wears long skin tight dresses, accentuating her assets. Her bright red hair grows down to just below her shoulders in a choppy style, though she usually keeps it in a limp side ponytail. Her short bangs always hide bright blue eyes. Her fingers grow out like claws and a long red and white striped tail grows out from her back, stretching a foot behind her when held up. Her canine teeth also grow rather sharp, and has significantly more then a human. Short, a pair of short, pointy ears grow from the sides of her head as well. Her eyes are big and her nose is long and slender leading to her full lips.
---
---
Equipment:
---
A few wrenches and screwdrivers.
A small bag tied to her belt filled with screws, nails, and bolts.
A laser pistol she carries on her right hip.
---
---
History:
---
Pepper was born in wing city to her mother and father, two poor business owners that ran a repair shop. Her mother died in child birth and her father latter took his own life, overwhelmed with grief from his wife's death. Pepper was left along and sent to am orphanage in Eastern Wing City. She ran away when she turned 17 after being continuously teased for her tail and ears by her peers. She later took a job in a mechanics shop, having the knack of fixing machinery just like her father before her. As she aged, she grew knowledgeable in street smarts and fixing anything mechanical.
Now at the age of 19, Pepper decides she needs to get out of the city and off this planet, to discover new places and people. So she quit her job, packed her things, and got ready to set off on her life adventure.