Full Name:
Raphael Eiru McGregor
Titles:
Admiral
Service Uniform:
Class A Senior Officer
Birthdate:
Aprilis 2nd, 8th Yahren of the 9th Age
Race:
Alteran, Aschen
Rank:
Rear Admiral (Retired)
Class:
Military
Status
Active, Alive
Age:
42 (Appears late twenties)
Height:
5' 11"
Weight:
210lbs
Hair Colour:
Blond
Eye Colour:
Ice blue
Number of Siblings:
2
Matron Goddess:
Athena (Goddess of civilization, wisdom, strength, strategy, craft, justice and skill.)
Place of Birth:
Queenstown, Picon, Langara
Skills and Talents
Academic Knowledge (History, Mathematics, Religion, Linguistics)
Viper Training, Piloting
Read/Write
Speaks and writes three languages fluently (Lingua Anquietas, Odd Langaran, Common)
Computron Coding
Marksmanship
Strategy and Tactics
Battlestar Tactics
Equipment
Type-25 Directed Energy Pistol: The Plasma Pistol is a standard Aschen Directed Energy Weapon that uses superheated ionized gas called plasma rather than traditional ballistic ammunition. The weapon has a power output of 100-150 KV @ 2~3 dA, but when overcharged, the power output is 1.5 MV @ 2~3 dA.
Communication Device: A small subspace communication device that can fit in the palm of one's hand allows Raphael to communicate not only with other forces on the ground, but any ships currently in orbit at the time. Utilizing a subspace transmission, it is capable of super-luminal communication.
Portable Computron
Pen (Tech Con Precision Ball V2)
Plasma Grenades (2)
Wallet that containes two Credit cards (First Federal of Picon, Bay View Credit Union), a Bank Card (Sagittaria Federal Bank and Loan), Driver License (Sagittaria Prefectural), Military ID, (AHSC), and roughly three-hundred and fifty nine Aschen Cubits in denominations of 1, 5, 10, and 20.
Powers
Being a member of the Alteran race, as well as reincarnating from Ascension, McGregor has been gifted with several abilities no thanks to his heightened understanding of the universe;
Unseen Presence: The ability to remain invisible and influence thoughts of those in the corporeal plane.
Nature Control: Raphael can control nature to an extent, such as lighting, fires, levitate objects, make the wind blow, toss lightning, control electrical devices, and harness devastating energy.
Telekinesis: Raphael can move objects and people with their mind.
Reality Warping: He can create things out of thin air ex. buildings, illusions, portals, beings etc.
Telepathy: Raphael can read the minds of other beings.
Superhuman Perception Can sense and know things beyond mortal comprehension. (Hidden enemies, etc.)
Near omniscience A near limitless amount of knowledge and wisdom, but it is limited to his own comprehension. This does not apply when he projects himself in an ascended state.
---
The 'Aurora' Alteran Aurora Class Battleship
Aurora-class battleship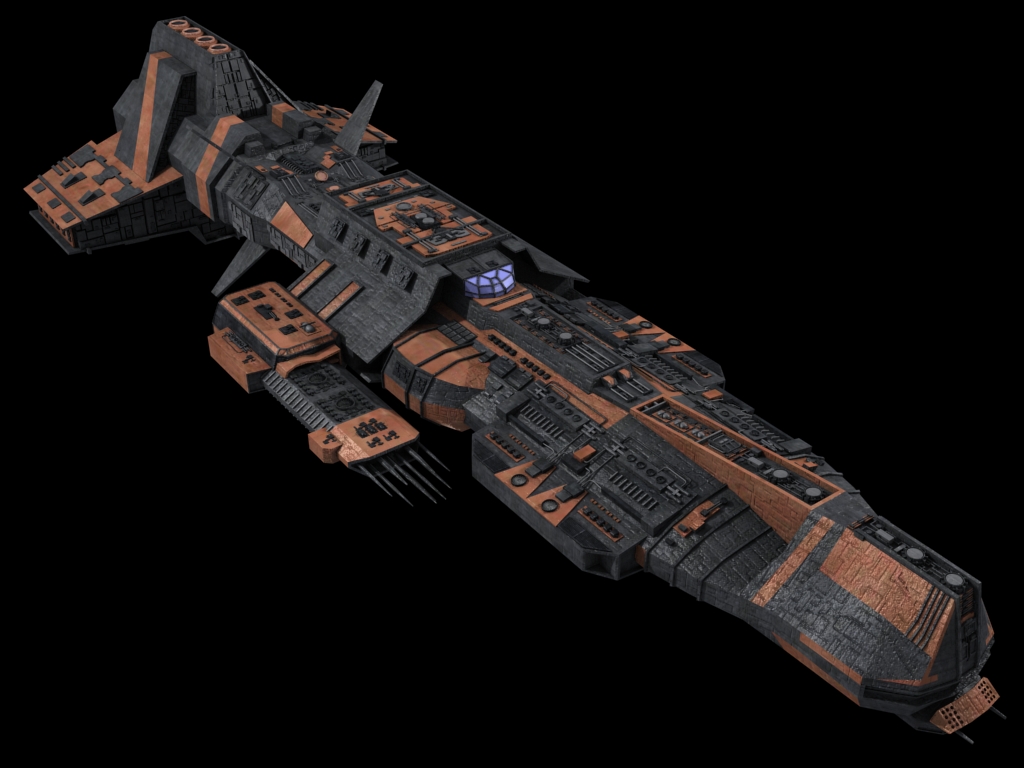 Production information
Manufacturer
Alterans
Designer
Alterans
Technical specifications
Length
3,500m
Height/depth
500m
Maximum Sublight speed
296,794 km/s
Engine unit(s)
Sublight drive, Alteran hyperdrive
Hyperdrive system
Intergalactic Quantum Flux Drive
Power plant
Zero-Point Modules (4)
Shielding
Alteran Combat Shields, Hard Light Shields
Sensor systems
Alteran sensor array, Targeting systems, Mental Amplification array
Targeting Systems:
Mental
Control systems:
Auxiliary bridge, Control chair, Control consoles
Navigation system:
Lantean star map
Avionics:
Mental
Armament:
Drone weapons, Energy weapons Complement
Minimum crew
1
Passengers:
500
Other systems
Core drive
Stasis pods
Self-destruct
Usage
Role(s)
Battleship
Affiliation
Alterans, Aschen