Name: Renalanus Phorixx
Race: Human
Age: 457
Gender: Male
Faction Imperium Of Man
Appearance: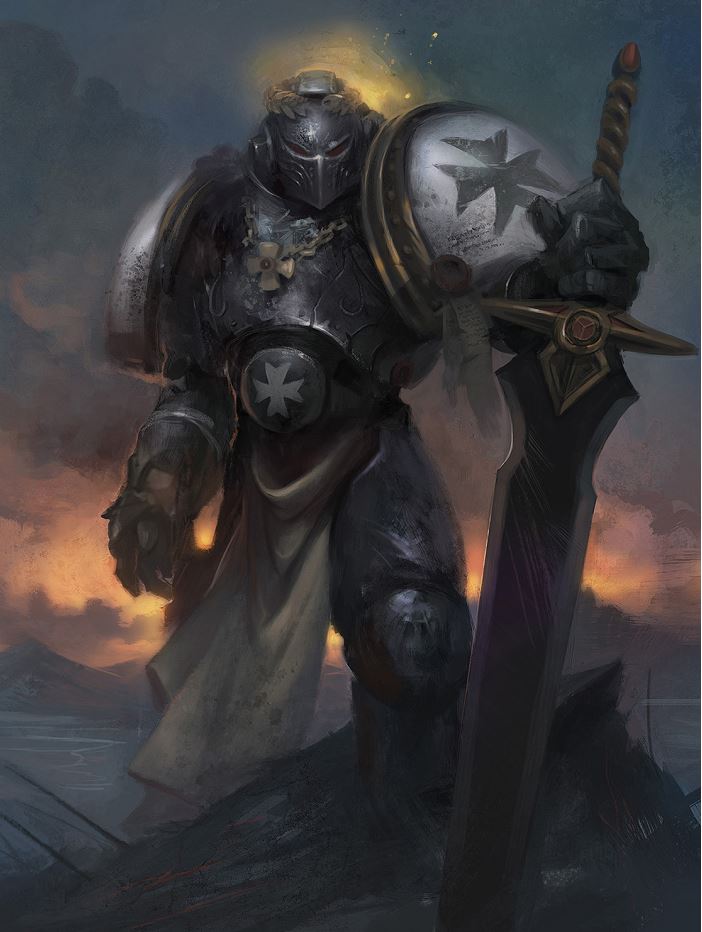 Chapter: Black Templars
Occupation: Former Marshal(Captain) of the Black Templars
Personality: Like his fellow marines, Renalanus despises anyone threatening the Imperium and every alien that has attacked so far. He is loyal to the God Emperor of Mankind and is very religious giving prayers every day. He despises anyone that can use magic since witches and the like use magic, he will go as far to attacking them on sight.
He is very brutal against anything not human, always usually attacking first. He is an isperational force to his brothers in arms, a harbinger of destruction to his enemies. He is the Emperors will made incarnate.
Renalanus is also fearless in combat, refuses to go down despite injuries, and will rally his men to charge though gunfire if need be.
With the spirit of Konugr Dura Althinna now tied to him, he is more caring for people. He is not only willing to help people but care for them.
Equipment: A relic powersword found on a old world buried under the dirt and held by a long dead Marshal. The name inscribed on the blade read "Peircing Darkness".
A bolt pistol as his sidearm
Storm shield, assault pack, iron halo
Background: A black Templar Marshal who was presumed killed during a run in with chaos during a crusade, he and some of his men survived but found themselves in a new area not plagued by endless war. He seeks to find Holy Terra and does his best to recruit new battle brothers to replenish the many dead marines.
Notes: